For most of us, the long days of summer mean finding ways to take advantage of the extra sunlight. For members of the Coyote Valley Band of Pomo Indians, long days mean a chance to reap the benefits of their brand new solar system, recently installed by GRID Alternatives.
The system, which is expected to produce nearly 29 Megawatts annually, was installed over the course of two weeks in a collaborative effort between GRID North Coast and members of the tribe who were brought on as trainees.
"One of our programs' goals is to assist trainees in getting jobs, if they're interested," says GRID Alternatives' North Coast Director, Cora Saxton. "Hands-on training builds skills and experience which helps individuals be competitive in the solar industry."
Prior to arriving on site, trainees go through an online distance learning program called Installation Basic Training (IBT), meant to familiarize them with the solar panel installation process. Once the IBT is completed, those 18 and older are authorized to help install on the roof, while those under 18 help on the ground.
"The installation process was a fun and great experience" said Tony Ramos Jr., GRID trainee and local tribal member, "I believe that solar is a great step for our tribe in becoming part of [the transition] to green and safe energy."
In addition to providing hands-on solar installation experience, the system will significantly reduce energy costs. The system consists of 68 solar modules on the Youth Education building, and will prevent 20.25 tons of greenhouse gases from entering the atmosphere, the equivalent of planting 930 trees. Furthermore, it 's expected to save the tribe $6,825 annually and $170,625 over the 25 year lifetime of the system.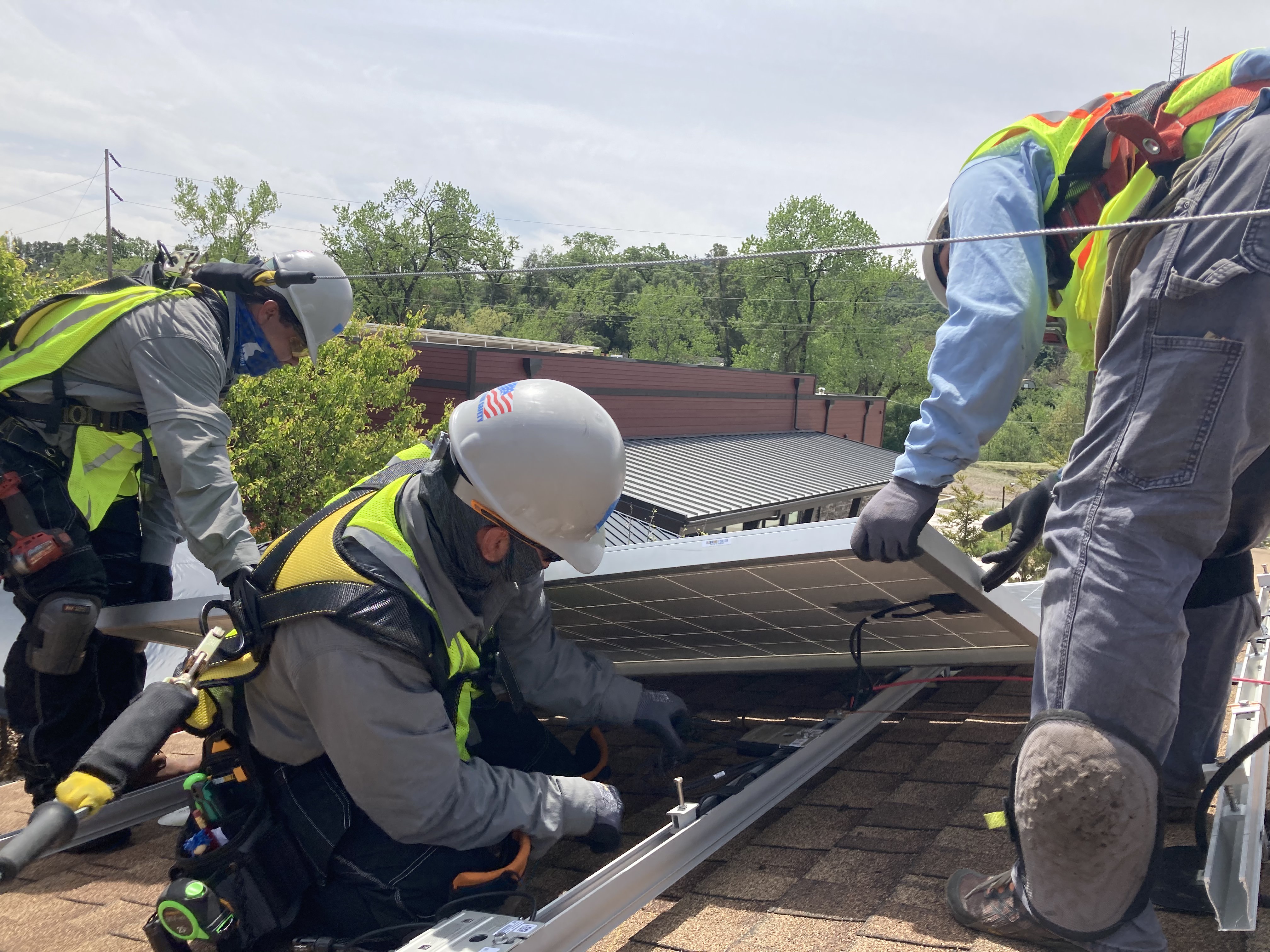 GRID North Coast operates in Mendocino, Humboldt, Lake, and Sonoma counties. Recently, they were recognized as the winner of the 2021 Best of Willits Awards in the category of Non-Profit Organization, by the Willits Award Program.
Providing financial savings and jobs through renewable energy is key to achieving energy sovereignty for tribal communities. Going forward, Saxton hopes to see more projects like this "I hope we can work with Coyote Valley in the future to develop more projects and more training."
The Coyote Valley Tribe and GRID will hold a small celebration this Friday, May 21st for those involved in the project.