This summer GRID Alternatives Central Coast partnered with California State University Monterey Bay to offer a six-week immersive solar class as part of the university's Upward Bound program.
The student cohort met on Tuesday and Thursday evenings in June and July and included ten high school students from across Monterey and Santa Cruz Counties. The program leveraged GRID Alternatives' hands-on solar installation model to educate and inspire the next generation of solar leaders.
The cohort was the first to complete a mock installation of six solar modules on GRID Alternatives' newly constructed mobile training lab set, which includes miniature roofs, inverters, residential electrical service panels, conduit bending obstacle courses, and industry-standard safety gear. GRID Alternatives expert construction staff provided classroom and lab instruction for 20 hours of STEM-based training for college and career readiness.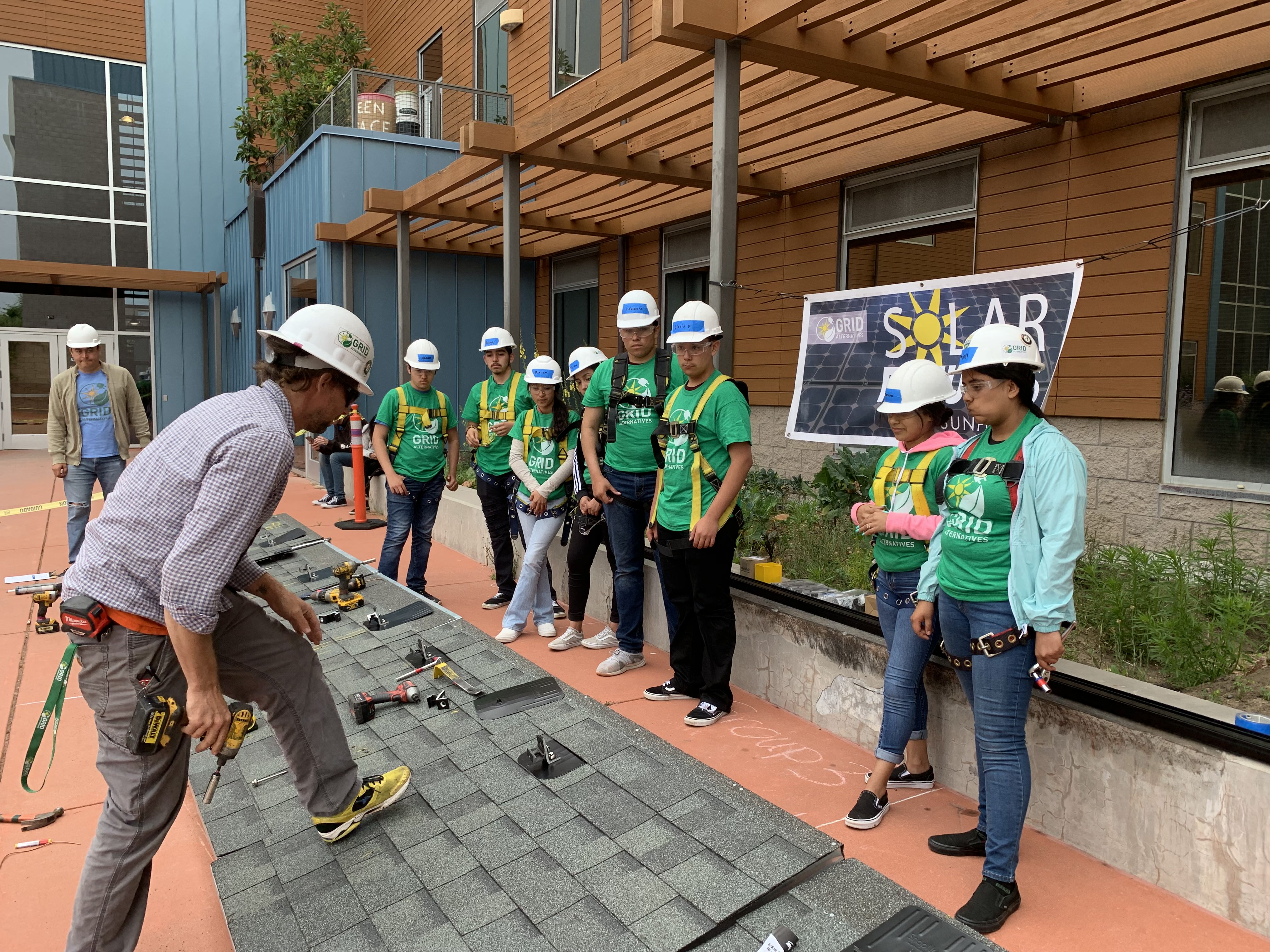 And the program went beyond technical training by engaging students with real environmental justice issues impacting their own neighborhoods. Students studied Cal Enviroscreen maps and data to identify areas across California's Central Coast that are disproportionately burdened by various pollutants and the resulting impact on human health. They discussed how solar technology and environmental policy go hand-in-hand to make clean energy and careers in solar available in underserved communities.
Are you an educator, school administrator, or parent interested in bringing GRID Alternatives' educational programs to your school? Reach out to Luis Gonzalez, Workforce Development Officer, at lgonzalez@gridalternatives.org to learn how.