Executive Director for Habitat for Humanity Riverside, David Hahn, addresses the crowd at the Mulberry Village ribbon-cutting ceremony on 06/23/2023
Named Mulberry Village, these cottages were constructed by professional builders, sponsor groups, and volunteers working side-by-side in a spirit of camaraderie to build safe, healthy, and affordable homes.
The project will provide stable and affordable housing, case management and supportive services based on client's needs, and an opportunity for homeless clients to graduate into permanent housing. The City Housing Authority will own and manage the project, which must remain affordable for 55 years and rented to persons earning at or below 50% of the Area Median Income (AMI).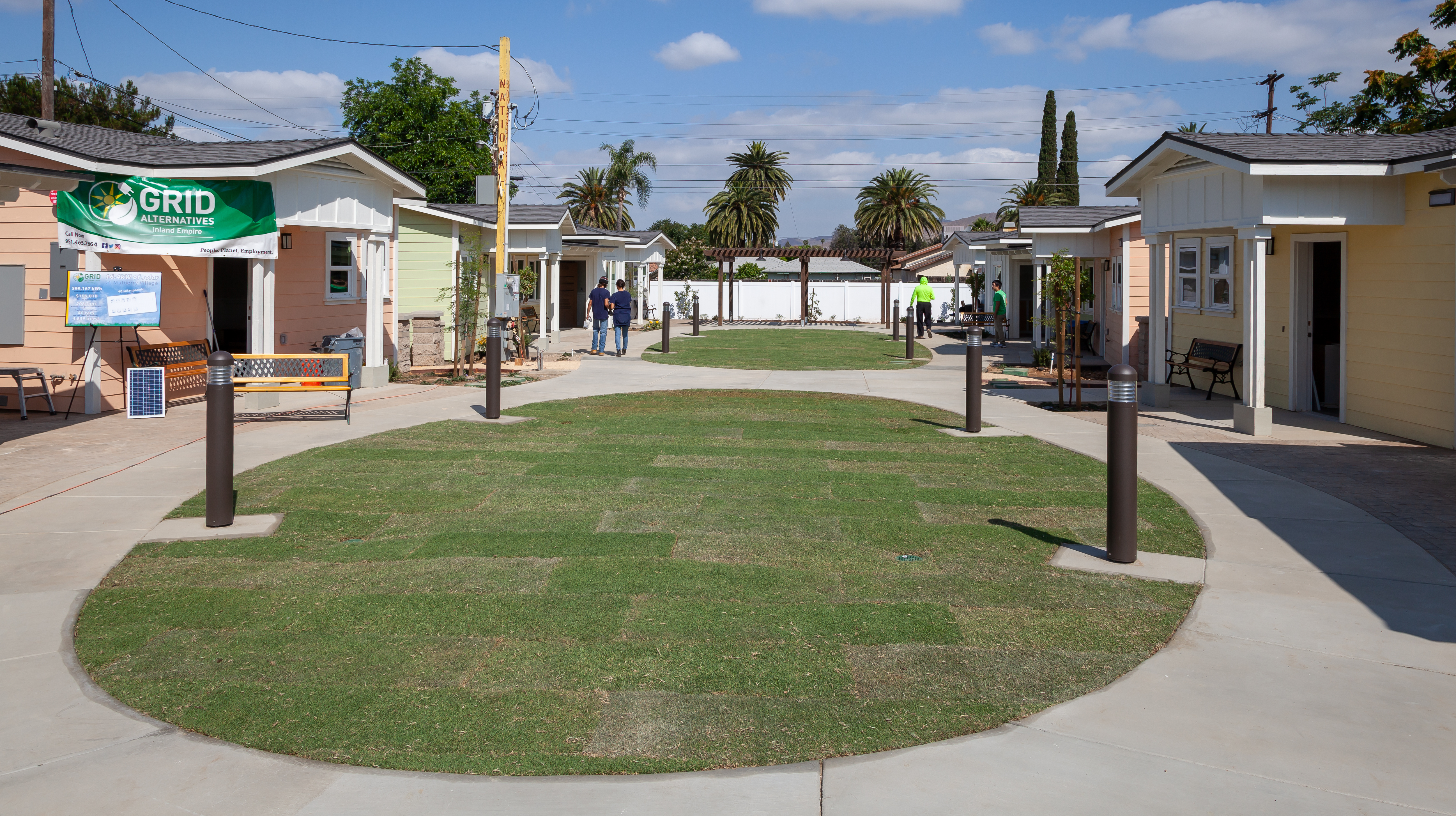 View of Mulberry Village
Mulberry Village utilizes 'California Bungalow' style architecture, is consistent with the surrounding downtown neighborhood, and offers one-bedroom floor plans of approximately 400 square feet.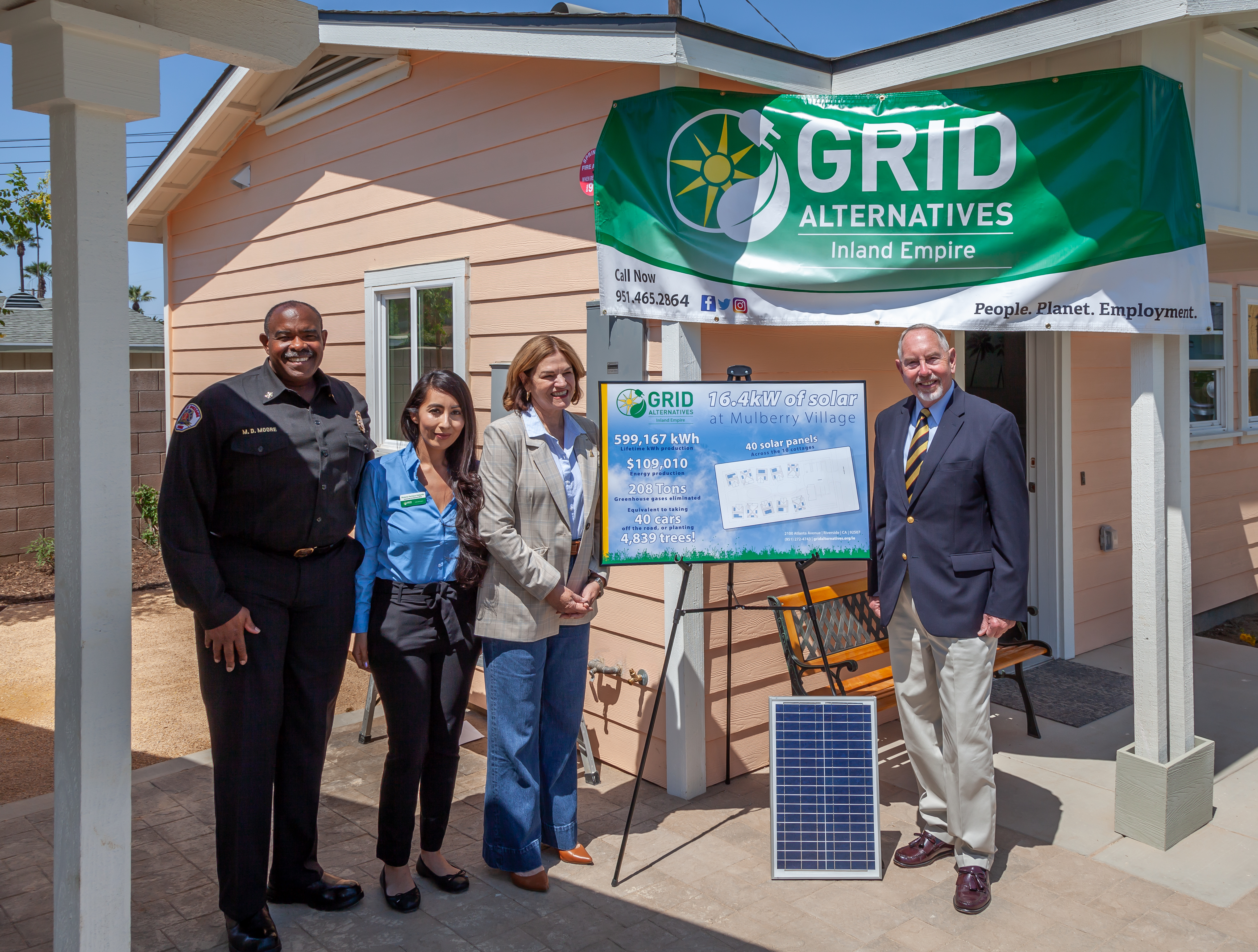 Fire Chief Michael Moore, GRID IE's Victoria Pacheco, Riverside Mayor Patricia Lock Dawson, and Senator Richard Roth
GRID IE is proud to be a partner on this project, providing a 16.4kW Solar System that covers all ten cottages in the form of 40 roof-top solar panels. This system will produce 599,167 kWh of free electricity over its lifetime, equivalent to approximately $110,000 in energy savings, 208 Tons of greenhouse gases eliminated, taking 40 cars off the road, or planting 4,839 trees!