Combat veteran Juan J. Bran talks about his time as a US Army paratrooper serving in Afghanistan, re-entering civilian life with war injuries, and rebuilding for himself and his family through programs like Homes 4 Families and solar installed by GRID GLA.
GRID Alternatives Greater Los Angeles is a proud partner with Homes 4 Families, an organization that builds affordable housing communities, with no-cost programs and services built in, for income qualified military veteran families. The Homes 4 Families Palmdale development project is underway, currently constructing 56 single family homes in Palmdale, CA. GRID GLA has partnered with Homes 4 Families to install solar on the 16 homes that have been built so far, and we've powered on the systems for 15 out of 16 families. We are currently waiting for the next batch of homes to be completed so we can install solar on the next phase of construction. We are working towards having each home in the development equipped with not only solar panels but also battery storage.
The project is led on the GRID GLA side by our Outreach Director Nick Boateng, who is himself a combat veteran, having served in the US Army for over 8 years starting in 2000, in Germany, Kosovo, Iraq, and Afghanistan. "Being a military veteran myself, this project has been special in many different ways," says Nick. "It has allowed me to continue to be of service to my fellow brother and sister veterans, be in service by creating a more energy resilient community through solar PV, and in the near future, battery storage for this development and also in service for helping to reduce energy bills to support more affordable housing."
Juan J. Bran is a disabled US Army veteran who served in Afghanistan. Juan and his family moved into one of the first homes completed in the Palmdale development in 2021. The home came equipped with solar panels installed by GRID GLA and is a success story of our partnership with Homes 4 Families. We sat down with Juan to talk about his years in the service, Veteran's Day, and the impact of solar-powered affordable housing on veterans. 
Can you tell us a little bit about your personal history, and why you were drawn to joining the Army? 
I'm an immigrant from El Salvador. I immigrated when I was 14 in 1996. My mom had moved here 10 years before that. She was fleeing El Salvador because the country was in a civil war at the time when I was born. She was eventually able to get me and my sister a Visa. 
I moved here and started attending high school in downtown Los Angeles. I had been living through wartime since I was little, so I was attracted to the military. A recruiter came to my high school and told me about how a paratrooper jumps out of planes. I thought that was cool. This was during peacetime in 2000, and I decided to enlist. I ended up in the 82nd Airborne Division at Fort Bragg in North Carolina. At first they had me on bus driver training to drive the troops back to base. Then September 11 happened a year after I joined. I ended up going to Afghanistan in 2003 until I completed my enlistment in 2004. 
During my service I had a parachute malfunction and I got hit by a vehicle, resulting in a traumatic brain injury and back issues. I got out of the military and raised my 3 kids with my wife in Palmdale. I joined an electrical union but was only able to work for 10 years. I became disabled and retired. 
I was in an elite unit and lost a lot of friends. I spent a whole year in the hospital. I'm blessed to be here. Just being able to survive a parachute that doesn't open. We saw a lot of casualties. We are soldiers. That's what we do. We get hurt and we die for our nation. I have PTSD and mental and physical issues. Some days are better than others but today is a good day. I'm actually blessed to be able to tell this story and to be celebrating Veterans Day with my kids and my wife.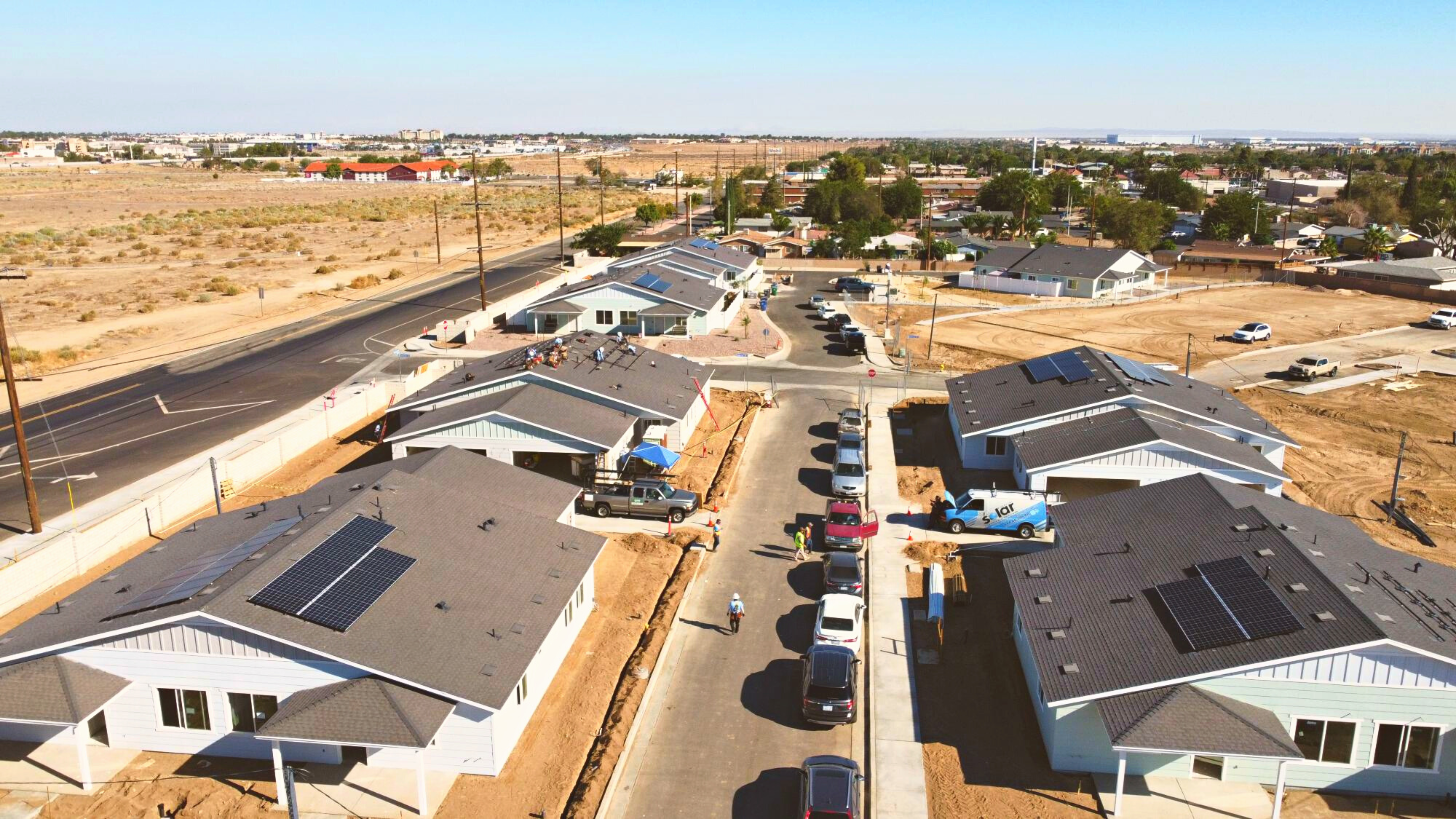 What are some of the challenges veterans and their families face upon re-entering civilian society?
The biggest challenge for me was to be able to leave the war behind and to live in the present. Your family doesn't recognize you sometimes because you're acting differently. You feel alienated and you have to deal with that. People don't want to hang out with you because they feel you might have made a mistake going to a war they don't agree with. People have a lot of different opinions. Especially family members. 
The hardest part is fitting back into society after experiencing trauma in the war. Things that are simple like going to the park and enjoying nature. I was in an environment where I couldn't let my guard down for a year. It became hard to look people in the eyes. Your ability to trust goes out the window, and then you have to rebuild trust so you can have close relationships when you get back. 
You learned a certain lifestyle in the military, and trying to find your place in society when you get back is hard. You can lose your job because your traumas don't let you fit in with society. You can end up homeless, which is common for veterans.
Keeping relationships is a big challenge for myself and other veterans in my position. I'm an active member in several therapy groups that help with some of the challenges that come with reintegrating into society after service.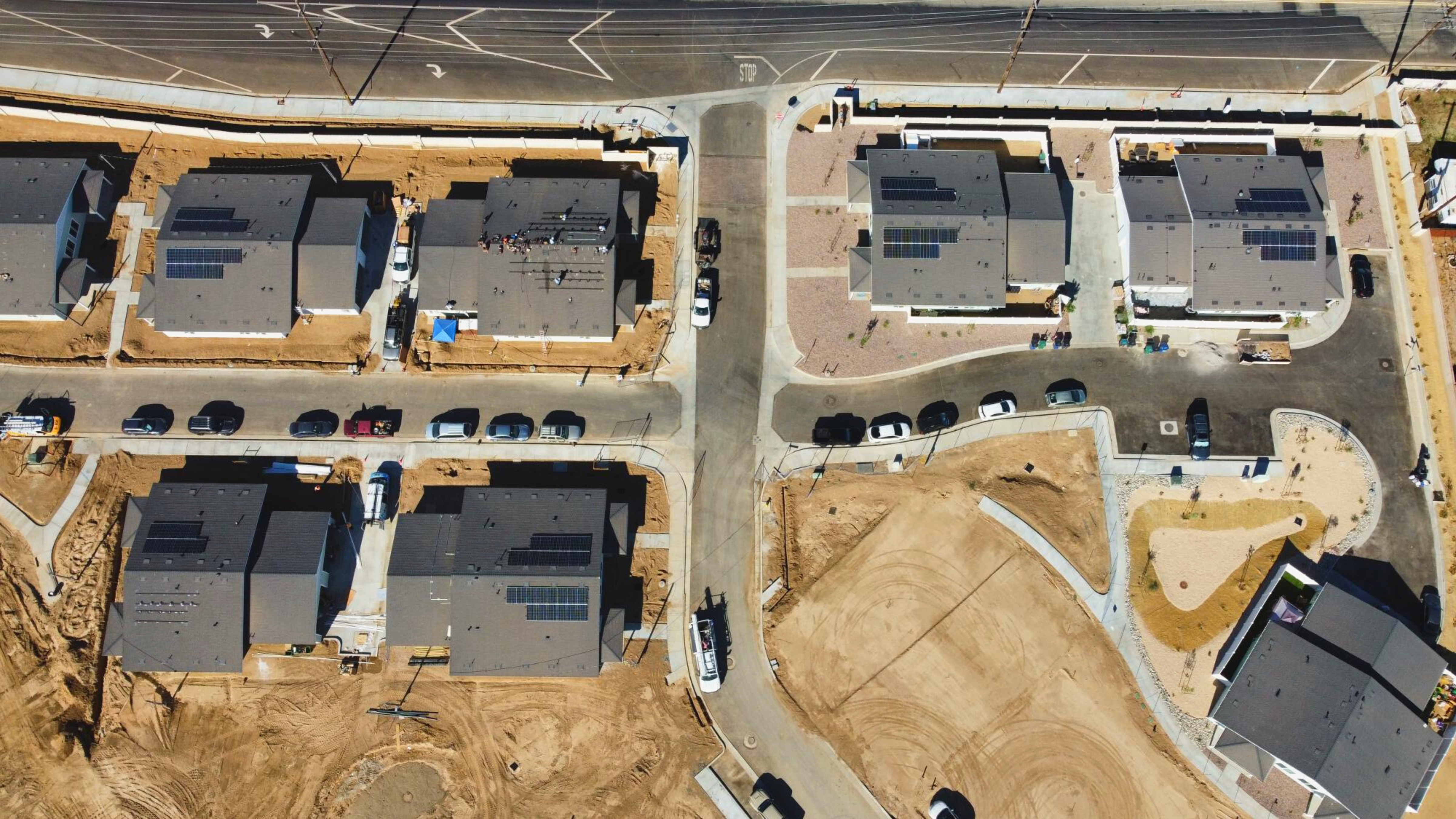 Why are programs like Homes 4 Families and GRID Alternatives important to veterans? 
Homes 4 Families is an organization that helps people like me get a home. And GRID was able to provide solar power for these homes, because these homes are energy efficient. It was part of the deal for the house when we signed the contract to buy this home. We were very lucky because once we moved in the panels were being installed and were finished within 2 weeks. Since then I have seen a huge savings when it comes to my electric bill. 
This is how I was able to transition to civilian life. I was able to get stable through Homes 4 Families and was very lucky and blessed to have GRID come on board and have them install our solar panels.
Power costs increase 6% every year and you have to keep up with it on a fixed income. It's not sustainable. I would have had to move out of state to afford the cost of living. In the past, renting a home of the same size in the same area, we used to pay $400-$600 in the summer months on energy bills. With solar, I've never had a bill over $100, even in the summer months. I am very impressed and satisfied with the system 
These organizations made it easier for us to be a part of the home buying process. When I signed the contract for this home, it said I was going to get solar power. Rather than me as a homeowner buying a home and having to contact a solar company. GRID being able to partner with the contractor here made it so much easier for me. With physical and mental health issues I probably would not have done it, It would have been too much for me as a veteran with disabilities. I know a lot of people who are in my same shoes. We're predisposed to think people are "out to get us". We're afraid we're going to get taken advantage of and we don't have the capacity for the hassle of all the paperwork, and allowing strangers to come into our homes. It's enough to stop a veteran like myself from getting a solar system. 
I am all about being green and saving the planet, and with GRID I got a chance to do that. I only had to talk to Nick a few times, and I felt so comfortable with that. He's a veteran too, and I feel more comfortable talking to another vet rather than someone who has never served before. Nick and GRID made the process manageable.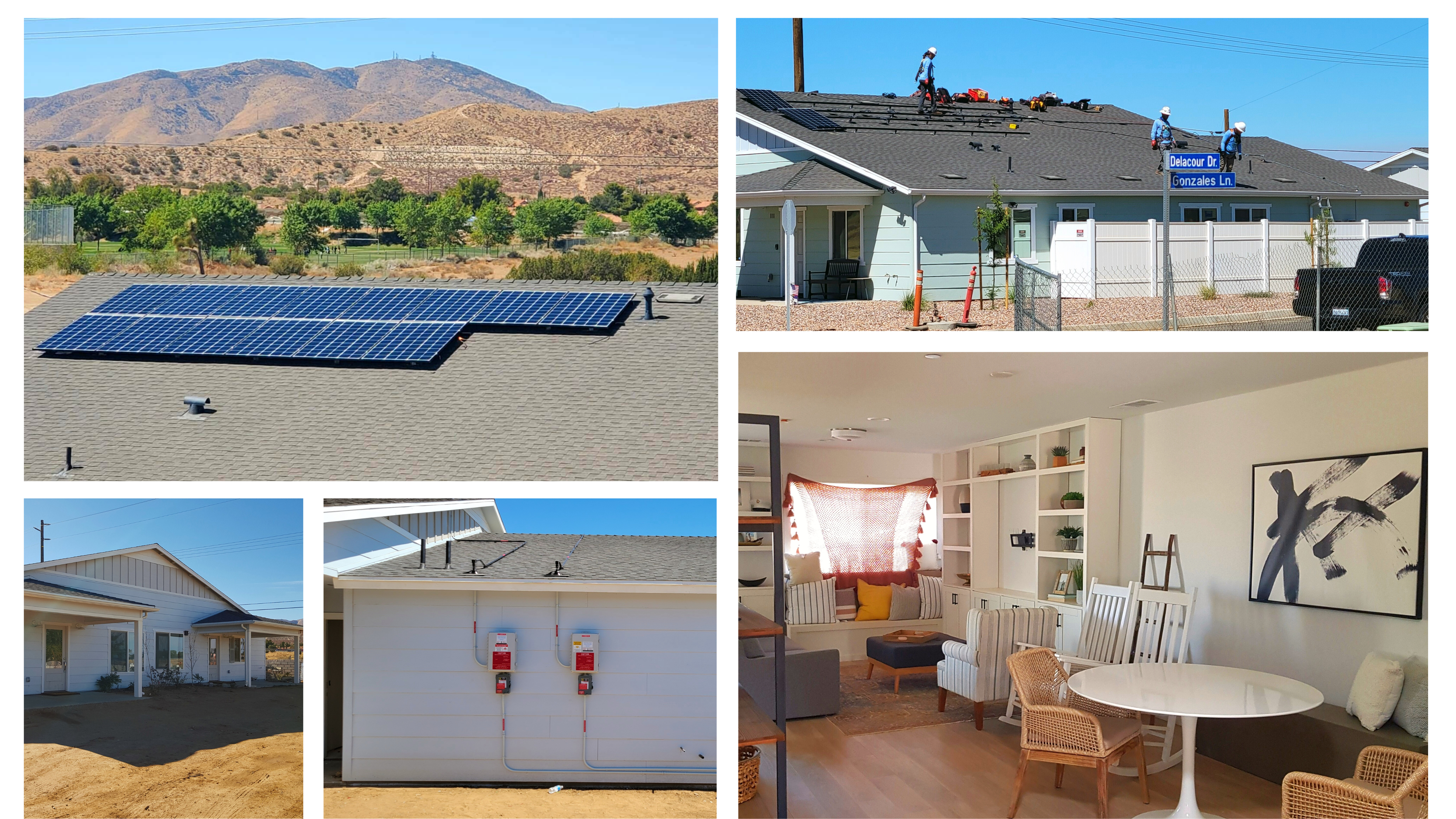 Do you have a message for other Veterans on Veterans Day? 
Every time I meet a veteran I always ask them if they've made contact with the VA hospital. I encourage every veteran to do this. All of us who have served were promised we would be taken care of. A lot of veterans feel like they want to detach themselves from the service. I encourage them to do the opposite. Make contact with the veteran office. They will help connect you with services you need. Eventually you might get connected with opportunities like Homes 4 Families and GRID Alternatives. Unfortunately, they don't knock on your door. WE have to do that. WE have to take that step. My message is make the effort to get help rather than detaching from everything and risking losing everything. Keep your mental health. 
Resources for veterans: 
Los Angeles County Veterans and U.S. Military Resources
VA Greater Los Angeles Health Care
LA County Library Veterans Resource Centers