Solarthon is BACK!
Solarthon is our exciting annual solar installation event, the Greater Los Angeles area's largest! Volunteers come together to install solar on six houses, benefiting a community that needs it.
Our Solarthons have brought together people from all walks of life to install solar electric systems for low-income families in neighborhoods across the region. For this year's Solarthon, we are proud to announce two days of work in the City of South Gate!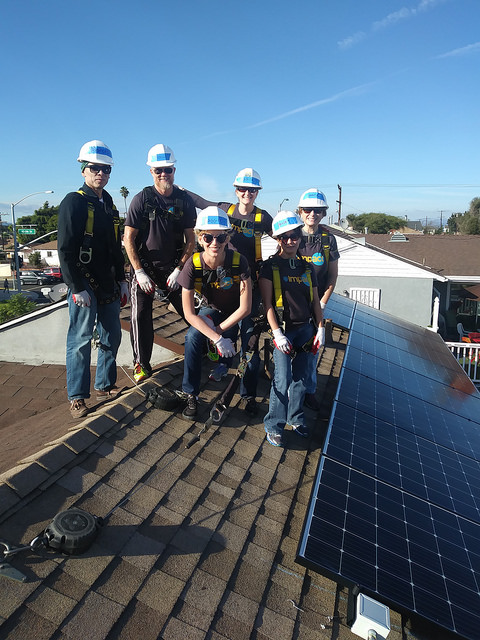 About Solarthon, GRID GLA's largest installation event of the year
This Year's Solarthon
Over two days, GRID supporters and volunteers install solar while raising money for GRID Alternatives GLA.
The Benefits of Sponsorship
For corporate sponsors, Solarthon is an opportunity to demonstrate commitment to environmental and community sustainability. Put together a team of your employee volunteers (10) or sponsor a team of job trainees from one of our local partners, all while creating a better future for families who will enjoy savings! (Sponsorship benefits can include prominent signage, logos on event marketing materials, speaking opportunities, media outreach and more – plus the benefits of participating in a fun and meaningful community event!)
JOIN US!
Fall 2019
☼

South Gate

For more information, please contact Lillian at lma@gridalternatives.org and Danny at dhom@gridalternatives.org.

See photos from our last Solarthon.