photos by Rudy Curtis
Our construction team has been working hard on installing a 108 kW solar system on SagePointe, a three-story, 56-unit apartment community in the Wilmington neighborhood of Los Angeles. The project is being completed by Linc Housing, a nonprofit developer of affordable and supportive housing. The new complex is for seniors 55 and older who have experienced homelessness and need stable housing with supportive services. The 243 solar panels will bring an expected $540,000 in net lifetime savings. 
Thank you to Google Nest Renew for supporting this project through their Energy Impact Program.
Commercial Project Manager Alvin Waters has been steering the project. So far GRID GLA has spent about 4 weeks working at SagePointe. Our first step was staging materials from the ground level to the roof above, about 4 stories up, using a reach fork lift. We then laid our footings, and rails and panels were the last step. Throughout the process, Alvin and the team coordinated with the roofer and general contractor. Our final step to complete will be the electrical tie-in.
---
"It felt rewarding to work on this project and be a part of a major construction project solving California's housing affordability crisis." 
-Commercial Project Manager Alvin Waters
---
Solar Installation Supervisor Rudy Curtis has been a big part of the SagePointe build. Rudy speaks on the challenges the crew have faced installing solar on a 56 unit residential building. The preciseness of the racking, which had to be welded to the recycled rubber roof, was a big challenge. "We had a method to get the precise measurements, which we worked along with the roofers to try our best to keep it precise." says Rudy. "The importance of this was that if we were off by a centimeter, it could have added up to a point where the solar panels would have not fit on the racking - and remember that it's welded and we can not move them." The fact that the "flat roof" was not completely flat also added to the challenge of getting the panels straight.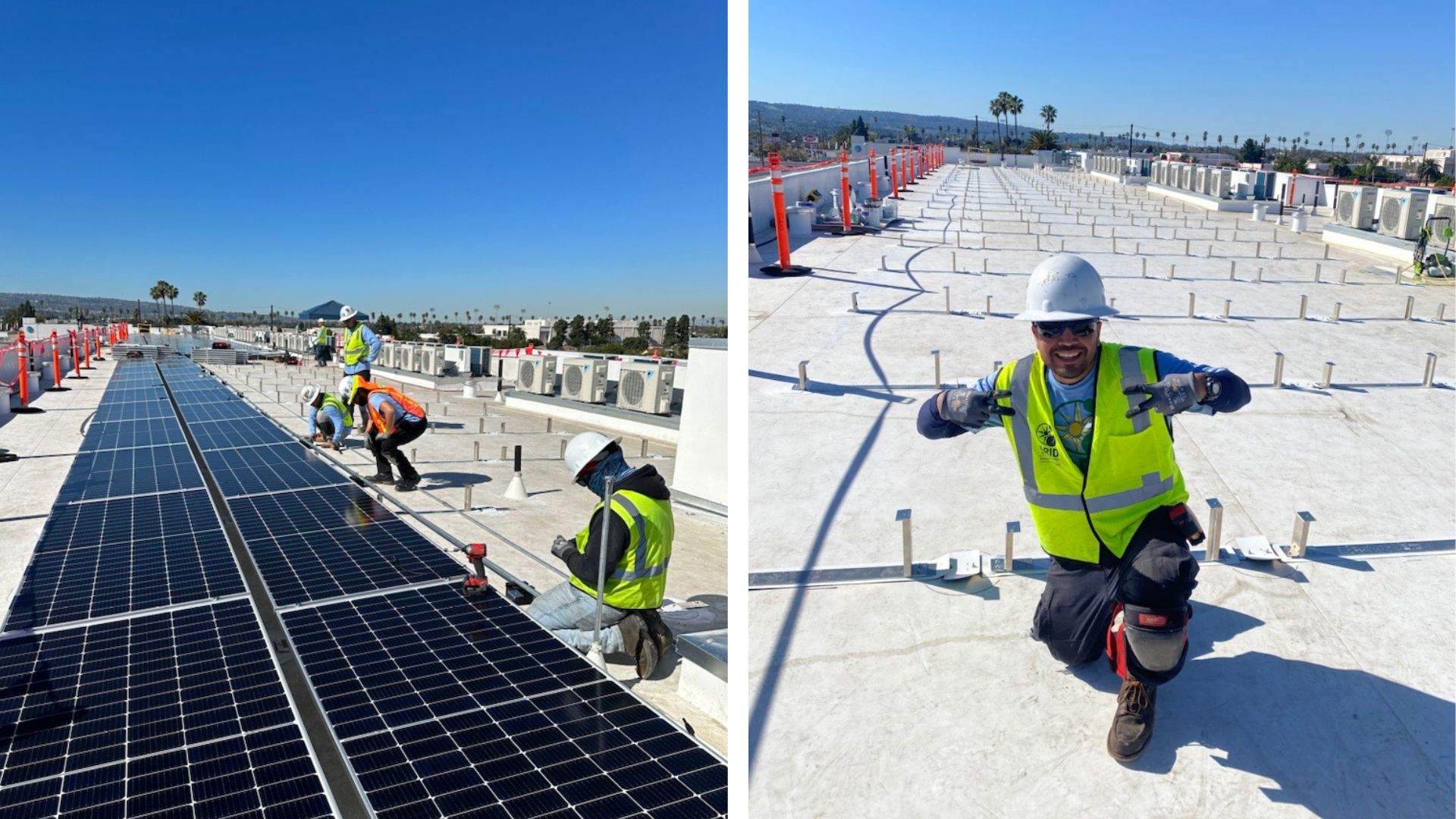 ---
"It's always rewarding seeing the benefits of helping others out with their electrical bill. We are living in times where things are expensive and we worry too much about bills and many other things, so it's rewarding to know we are helping out. Also seeing a team work together to get a job done. Our lead Sal [Senior Solar Installation Supervisor Salvador Miranda] did a great job managing the team in the most efficient way. It's beautiful to know we all can learn from each other and when we come together we can make a difference." 
- Solar Installation Supervisor Rudy Curtis
---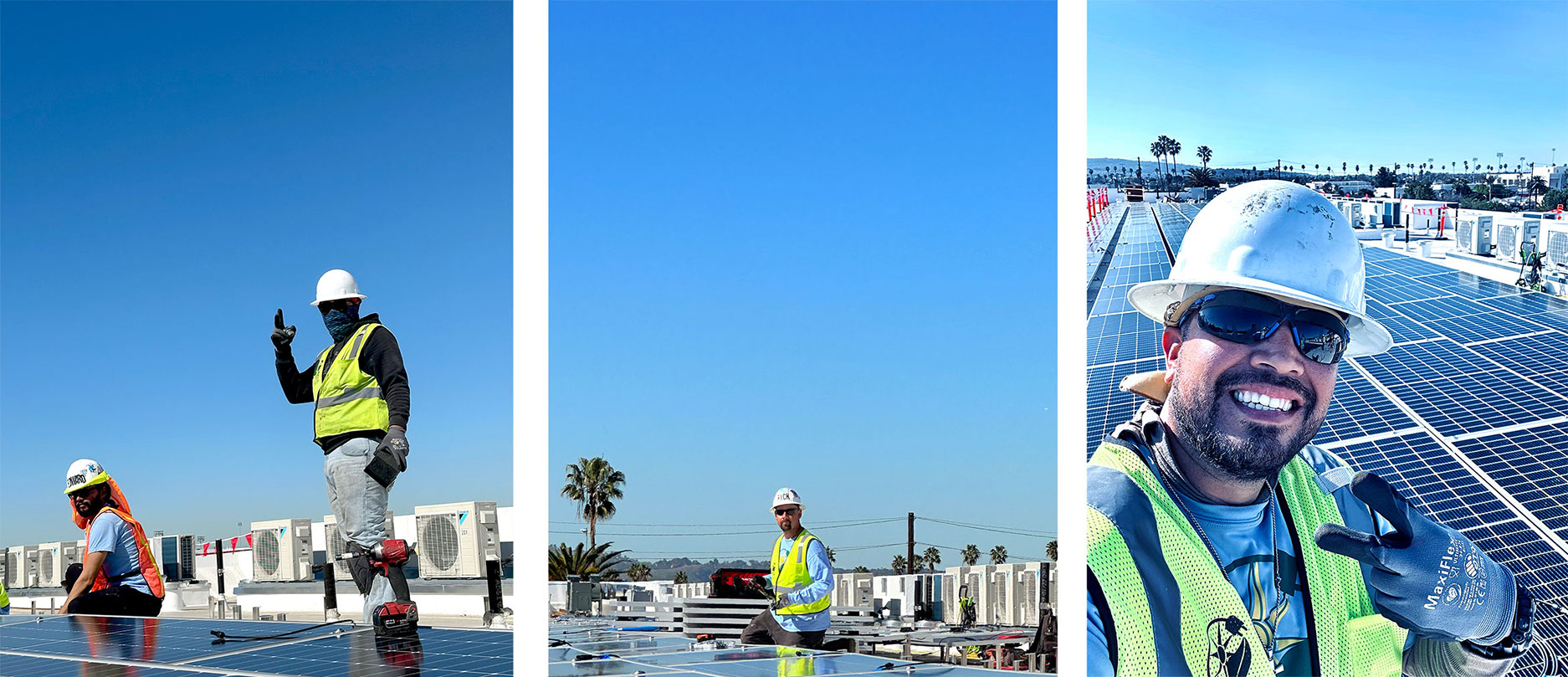 Keep up with GRID GLA on a daily basis! Follow us on
Or donate today to support our mission!