[LEFT] GRID IE's Alejandra Guillen-Garcia (Outreach Coordinator), Yoselyn Sanchez (Outreach Manager), with Patrica and Steven Chung (Homeowners) on the day of their solar installation.
"I think there are a lot of people in my community who would like this program. This opportunity does not come every day – it all depends on funding," says Steven Chung, a happily married retiree in the Eastside community of Riverside.
Through the Eastside Climate Collaborative, a partnership funded by the California Strategic Growth Council Transformative Climate Communities (TCC) Program, Steven and his wife Patricia are the second homeowners to receive solar as part of the 410kW-dc solar installation grant for up to 100 low-income single-family homes within the TCC Riverside project area.
On the final day of their installation, Steven and Patricia welcomed community members to join their solar installation and learn more about GRID's no-cost solar program. "We were so excited when we heard about this program that we immediately responded to the flier on our front door. We're lucky that we got approved early – everything is becoming real today!" shares the smiling couple.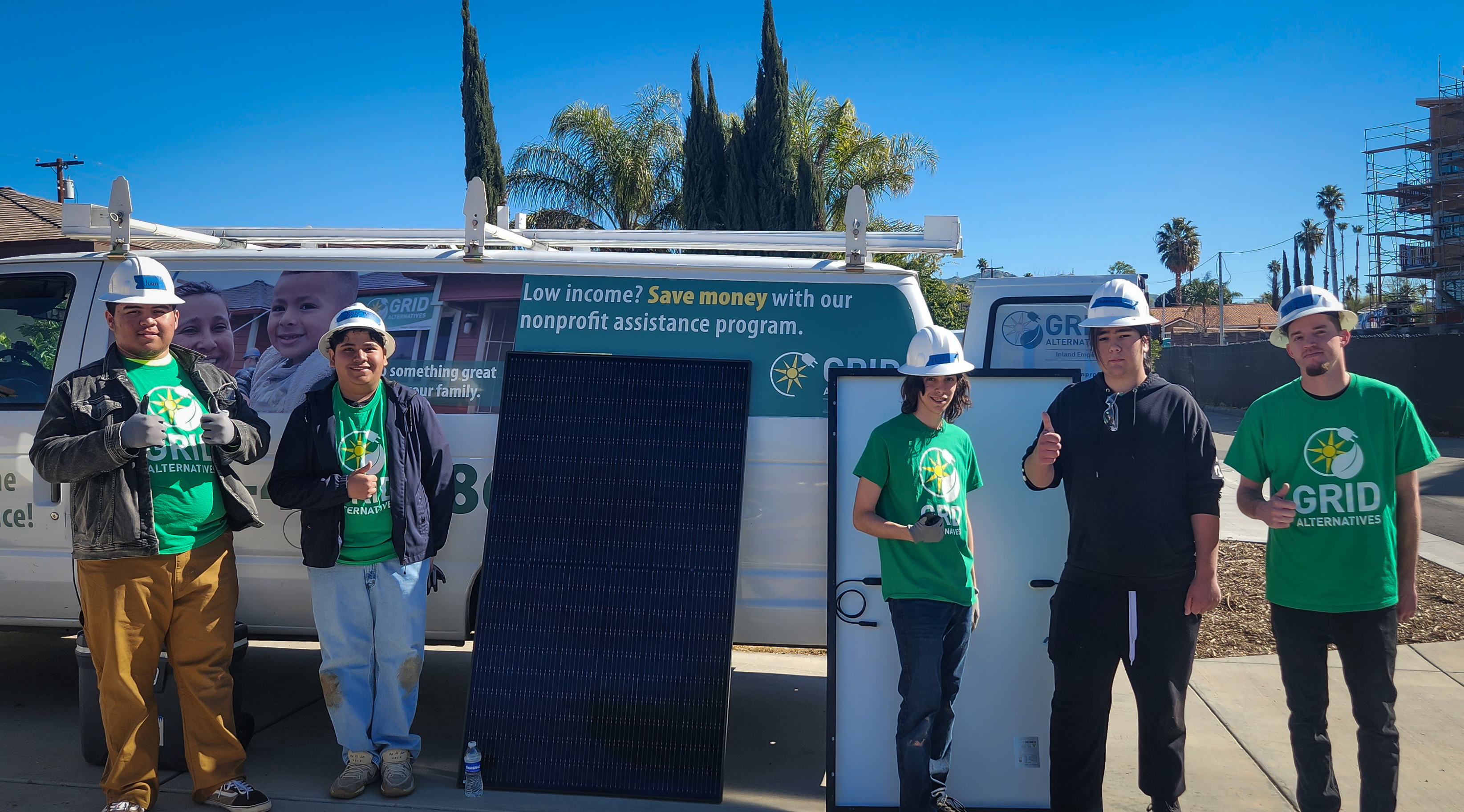 [ABOVE] Solar Future students from Desert Hot Springs High School REAL Academy
Alongside GRID's construction crew, Solar Futures students from Desert Hot Springs High School REAL Academy joined the installation for hands-on solar training. "It's so great that GRID is teaching young ones how to do this work," says Patricia, who spent a portion of her career working with youth in the Inland Empire.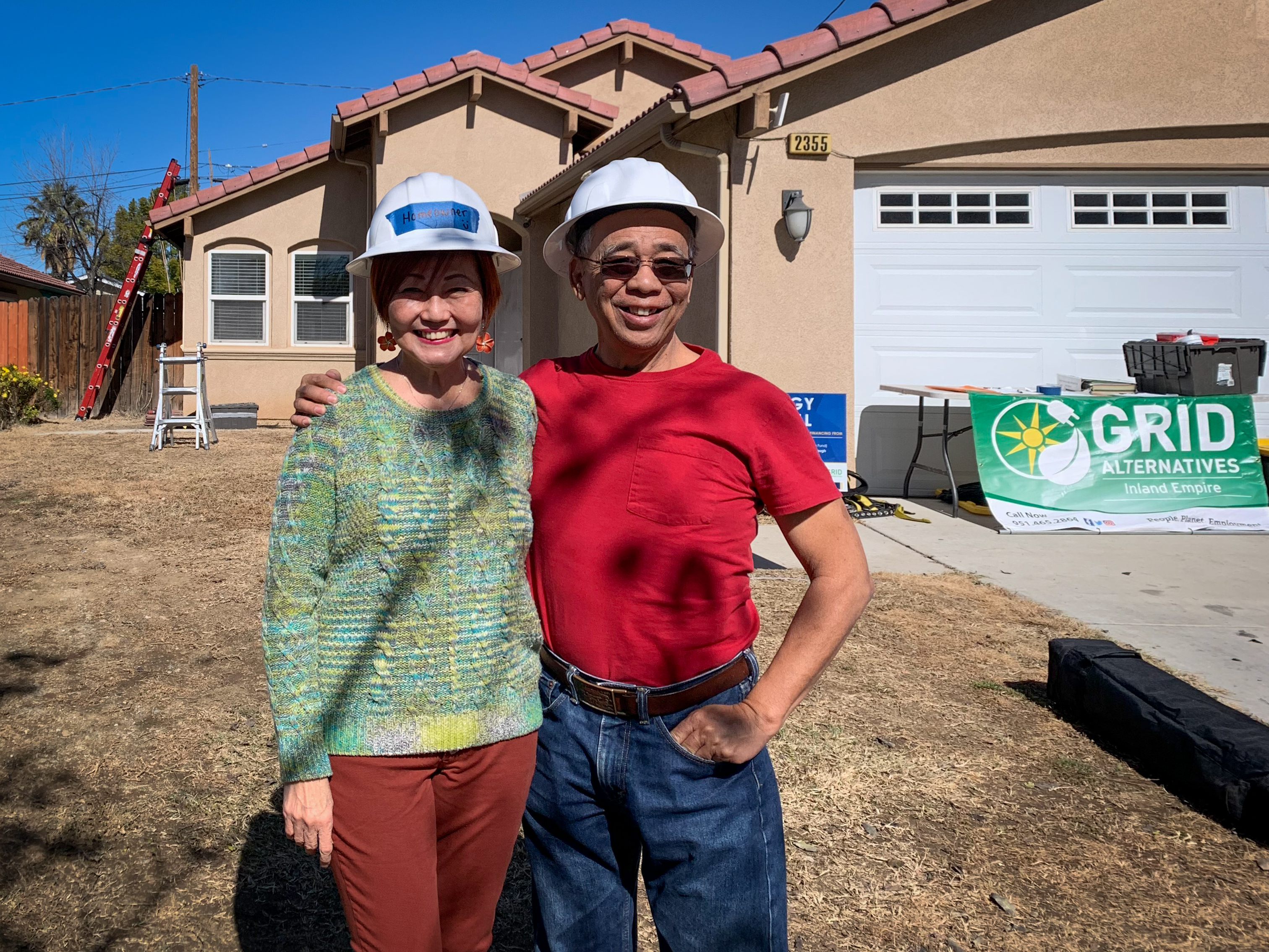 [ABOVE] Patrica and Steven Chung.
"Being from Malaysia, we wanted to move somewhere where we could experience a new environment and community. We knew that the weather in Riverside was hot, but to us, that meant plenty of sunshine and a solar system that would work great!" expresses Steven.
What surprised you the most about GRID's solar program?:
It was free! We wouldn't have been able to afford it otherwise. We were especially surprised that there is no lien attached to our home's solar.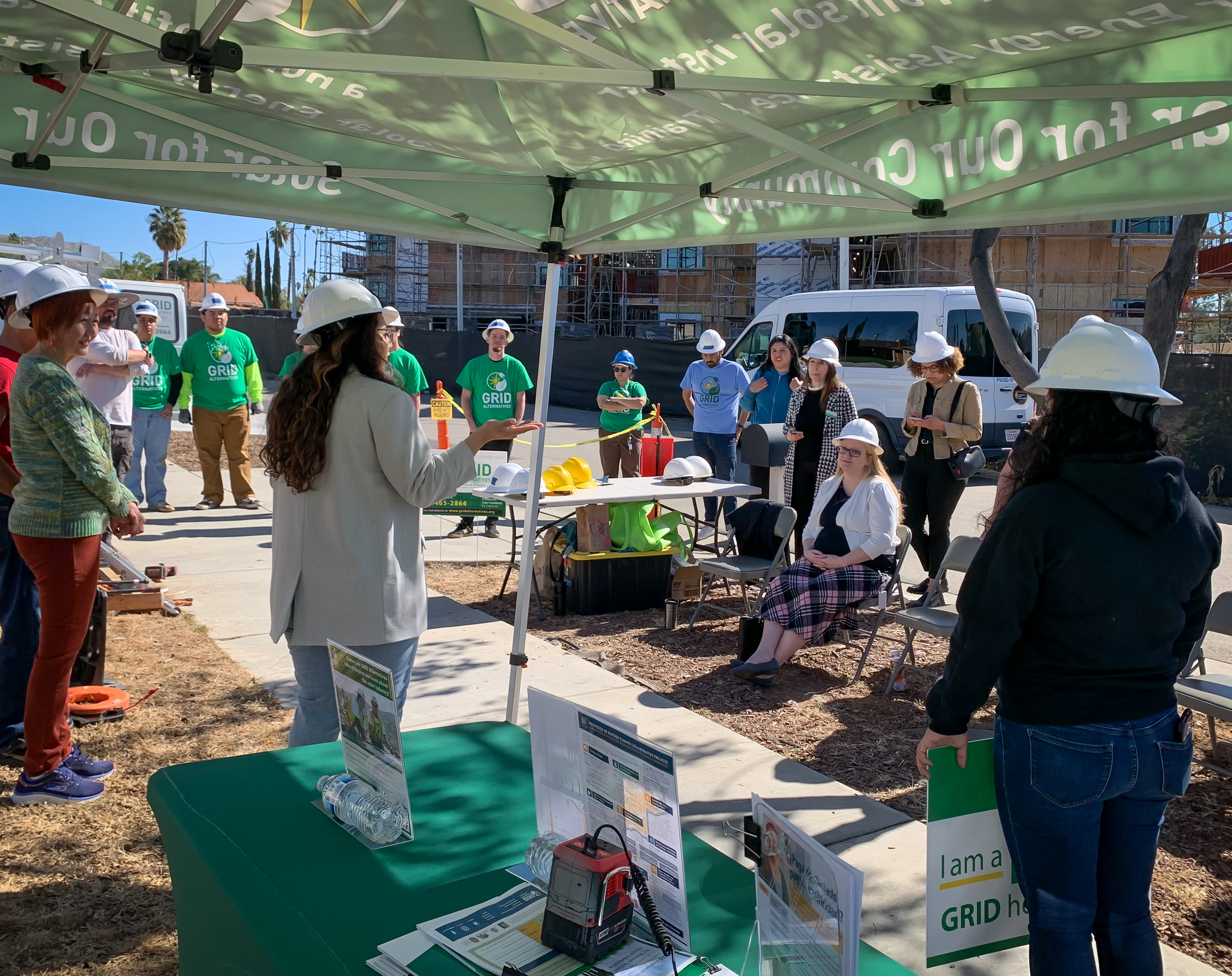 [ABOVE] GRID Alternatives Inland Empire and partners from TCC Riverside.
Thanks to funding from TCC Riverside and the additional gap funding provided by Golden State Environmental Justice Alliance (GSEJA), Steven and Patricia look forward to using their solar-powered air conditioning this summer.
"We try to be mindful when using water and power since energy bills can get high. Even now that we have solar, we still plan on being as energy efficient as possible," says Steven, whose 30-year water department career taught him that renewable energy could result in high bills if not used conservatively.
The appreciative couple adds: "Alejandra, our GRID Outreach Coordinator, has been so committed to helping us since we qualified for solar. Her follow-up and communication have been great – she's done a fine job! Also, the GRID Solar Installation Supervisor, Angel, is experienced and explained every step well to us."
As the big day came to an end, Steven and Patricia summarized their experience going solar with GRID, Inland Empire: "It's been amazing. We love our community and city. These programs educate us– even though we are old, we never stop learning."
See if you qualify for our no-cost solar. Apply now.
Learn about paid job training opportunities. Visit our Careers page.
Stay in the loop! Sign up for our free, monthly newsletter and follow us on Instagram.