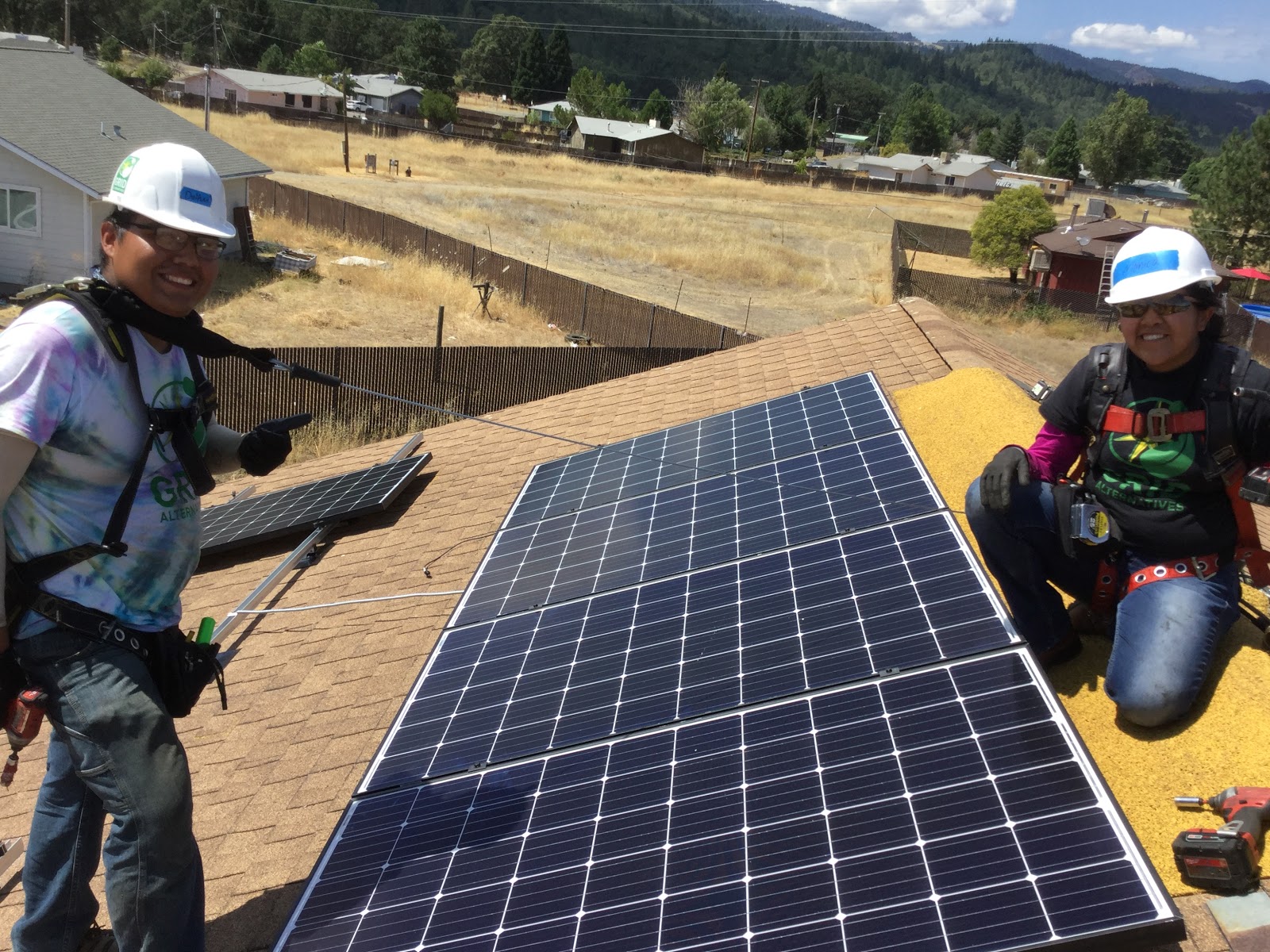 I'm Dalton Bruce and I'm a senior at Fort Lewis College in Durango, CO where I'm majoring in Engineering. During the summer of 2019, I was selected to work with GRID Alternatives North Coast as an intern. So far, I've dedicated 64 hours to installing 6 solar systems. That adds up to 32.05 kW of clean energy and 278 tons of reduced greenhouse gas emissions. These systems are making a difference, which makes me happy.
I decided to do this internship to gain technical skills that will be beneficial towards my career as an Engineer. I'll be able to learn these skills through direct experience by designing photovoltaic (PV) systems in the office and helping install these systems on tribal and residential homes out on the job site.
My first solar installation was at a tribal home in Point Arena. I was expecting a long exhausting day on a roof, which it was, but I was excited to learn about the design and installation process of PV systems. By the end of the day, I was extremely sore from the pitch of the roof and lifting 12 modules, but I also felt a little wiser. It took a couple of weeks for my body to adjust to the installs. The encouragement and wisdom of my mentors and friends Robbin Parrot, Cora Saxton, and Monica Fuson kept me going. They provided a friendly learning environment that encouraged me to grow as much as possible.
So far working with GRID Alternatives has been a great experience: by getting hands on you really get knowledge about the mechanics and workings of PV systems. I highly recommend that anyone seeking a career in the solar industry come out and volunteer with GRID Alternatives - not only can you learn in an environment where you'll have the support and community to help you grow, you'll also be helping a family (or more!) reduce their carbon footprint and save on their energy bills. It's a win win!
I'll be graduating this fall with a Bachelor of Science in Engineering that I will use to gain a career in renewables. GRID Alternatives has given me insight of the solar industry and what it means to work for a nonprofit organization that helps those in need. I'm so thankful for my time at GRID!