Thanks in large part to Sunrun, GRID Alternatives Bay Area recently installed an 8.06 kW solar system at the Rio Vista Veterans Residence. The home will provide a permanent residence with case management and support services for six formerly homeless veterans. The six bedroom house is being built by Solano-Napa Habitat for Humanity and will be owned and operated by the Berkeley Food & Housing Project with the assistance of American Legion Post 178.

Many veterans struggle when living in isolation but thrive on the companionship of housemates. Shared housing is a viable option for veterans on an extremely low income. Potential residents will be screened to ensure their compatibility for a group living situation. Built next to the American Legion building, the home will provide a quiet and calm environment, allowing the residents to live healthy and productive lives.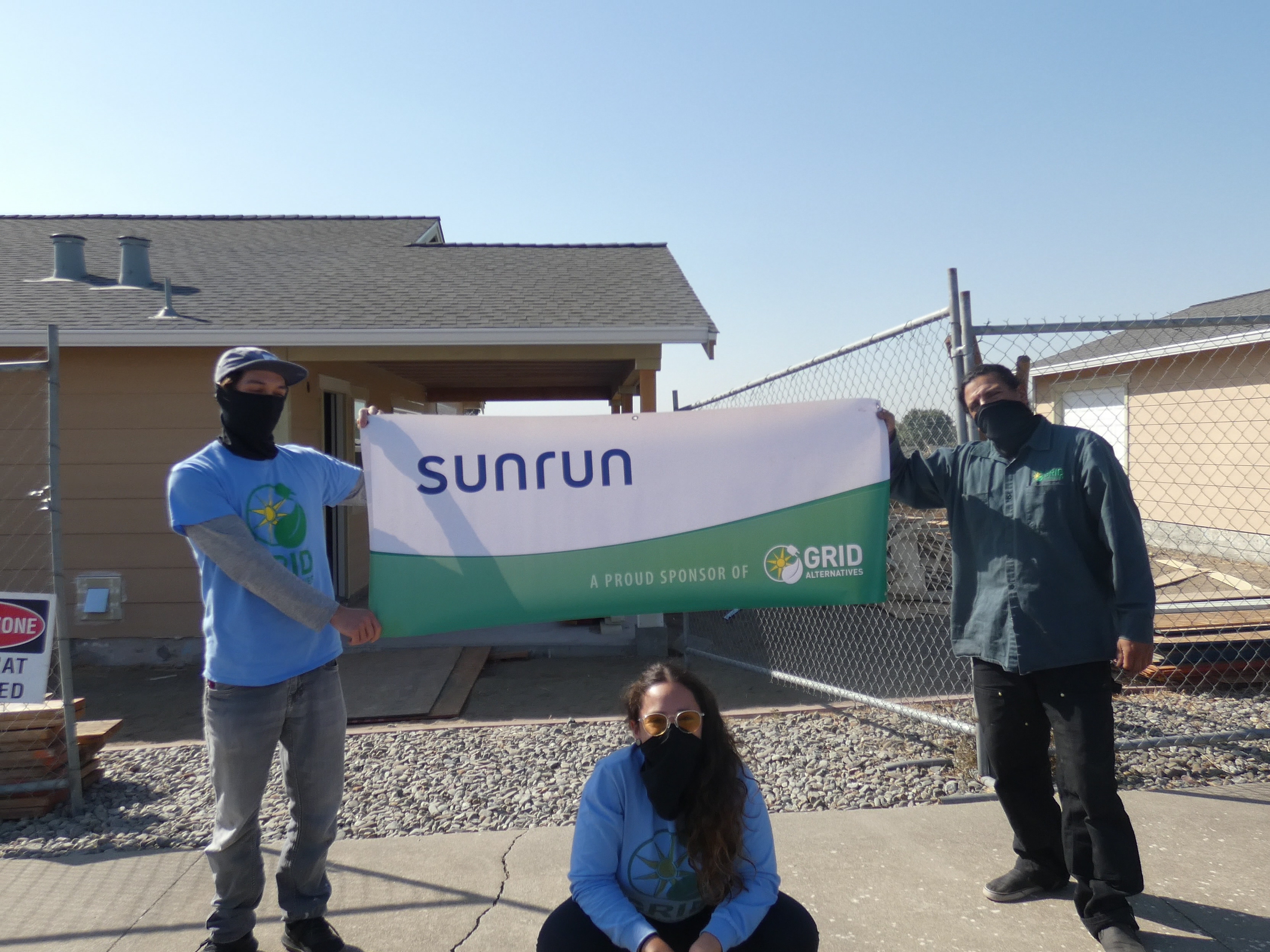 The 26 panel system installed at Rio Vista will keep energy bills low for the veteran residents moving in early next year, while eliminating 93 tons of GHGs over the system lifetime. That's the equivalent of taking 18 cars off of the road for one year or planting 2,155 trees!
A second identical veterans residence will be built on the same property in 2021, housing an additional six veterans. Together, these two buildings will serve as a prototype for potential future projects in Solano County.
Thanks to Sunrun for supporting GRID's mission for nearly 10 years, and for being part of this special project helping the veteran community in Eastern Solano County.