On July 24th, 2023, a heartwarming and impactful event took place in Long Beach, California, that showcased the power of collaboration, community, and renewable energy. GRID Alternatives Greater Los Angeles (GRID GLA), a nonprofit organization dedicated to making solar power and job training accessible to underserved communities, partnered with Habitat for Humanity to install solar panels on four homes for income-qualified homeowners. This initiative aimed not only to reduce energy costs for these families but also to contribute to a greener, more sustainable future.
A Gift of Solar Energy
The solar panels installed on these homes were a gift, just like the houses themselves, thanks to the combined efforts of GRID GLA, Habitat for Humanity, and various grant programs provided by the state of California. This endeavor was about more than just reducing electricity bills; it was about empowering families and communities through the benefits of renewable energy.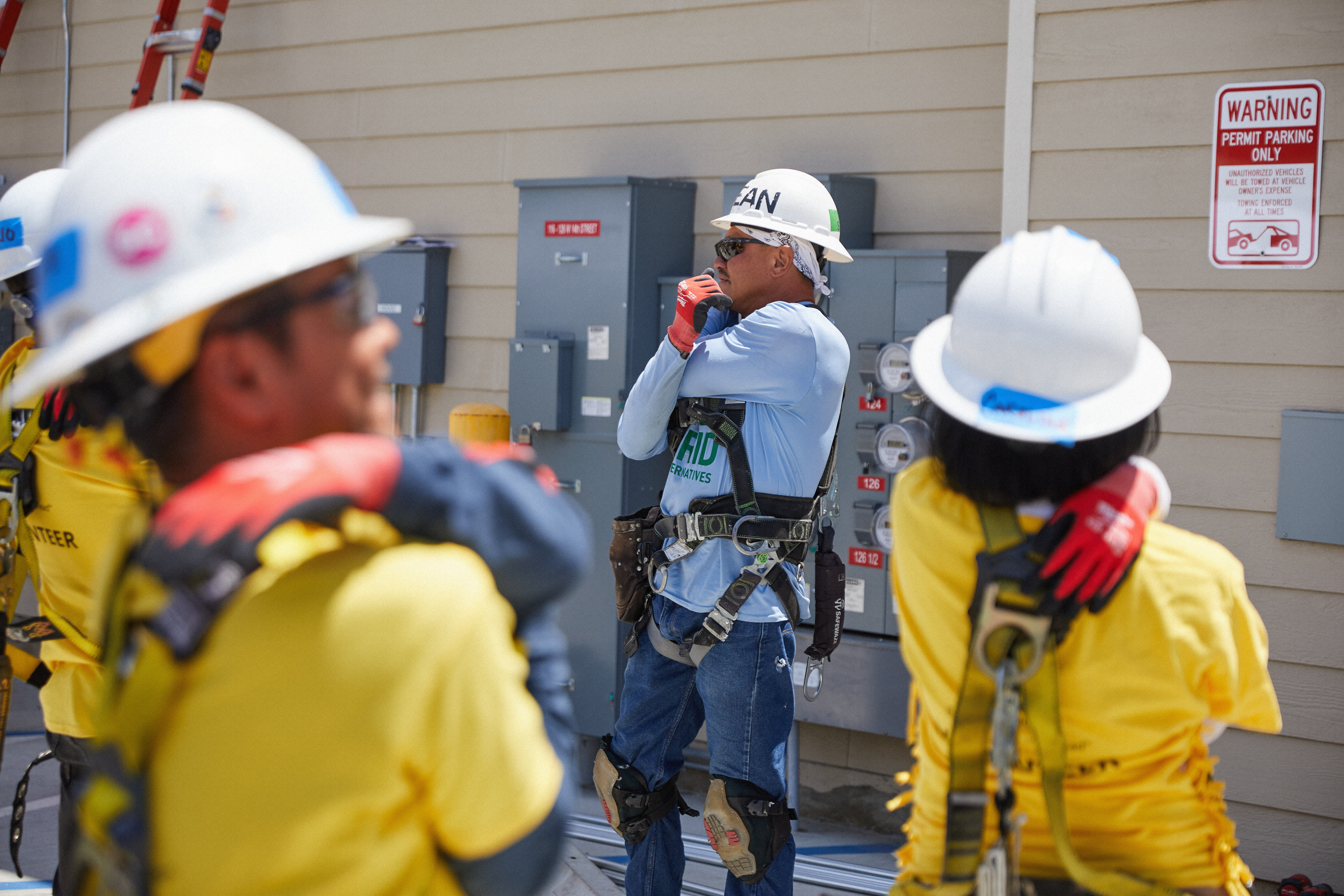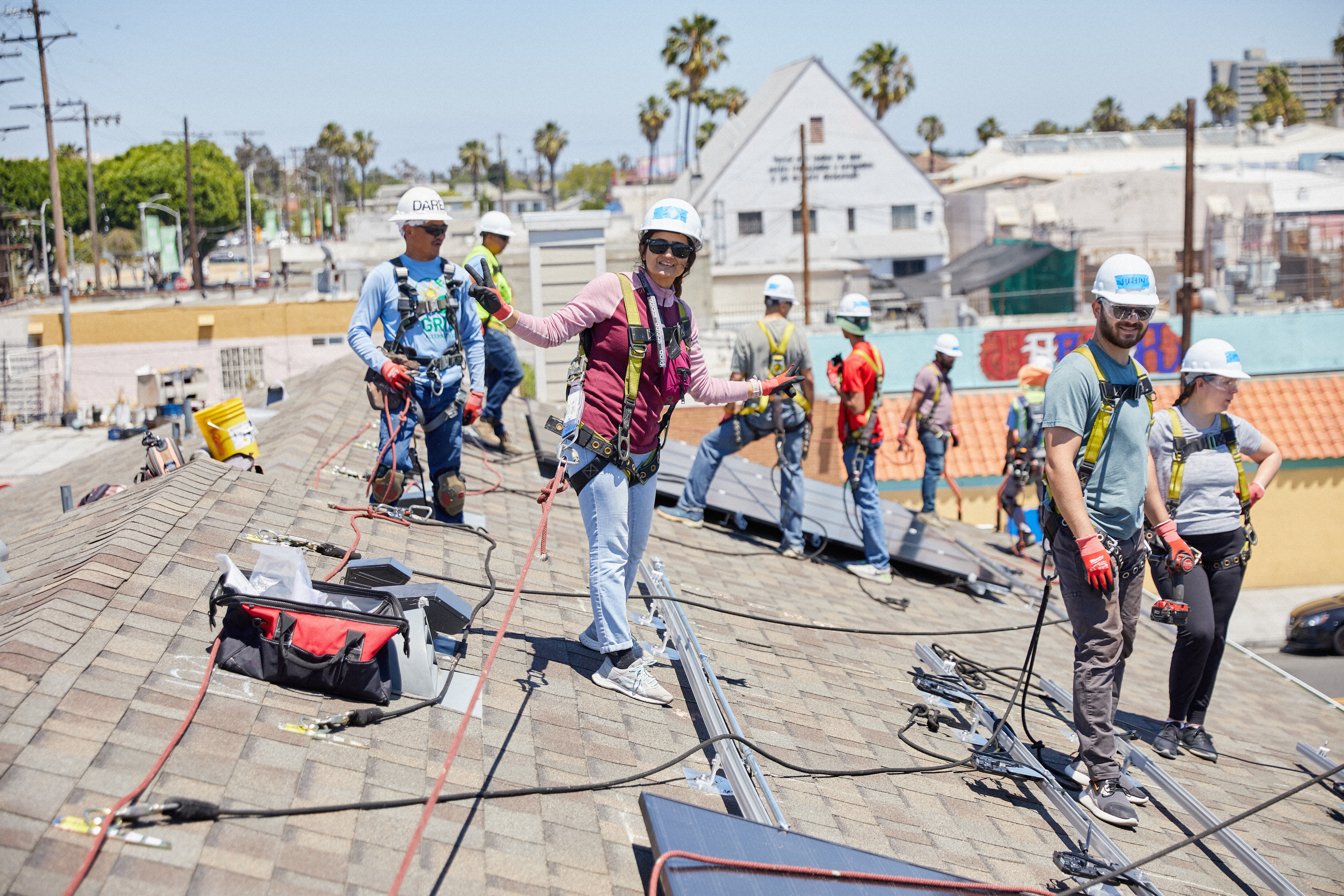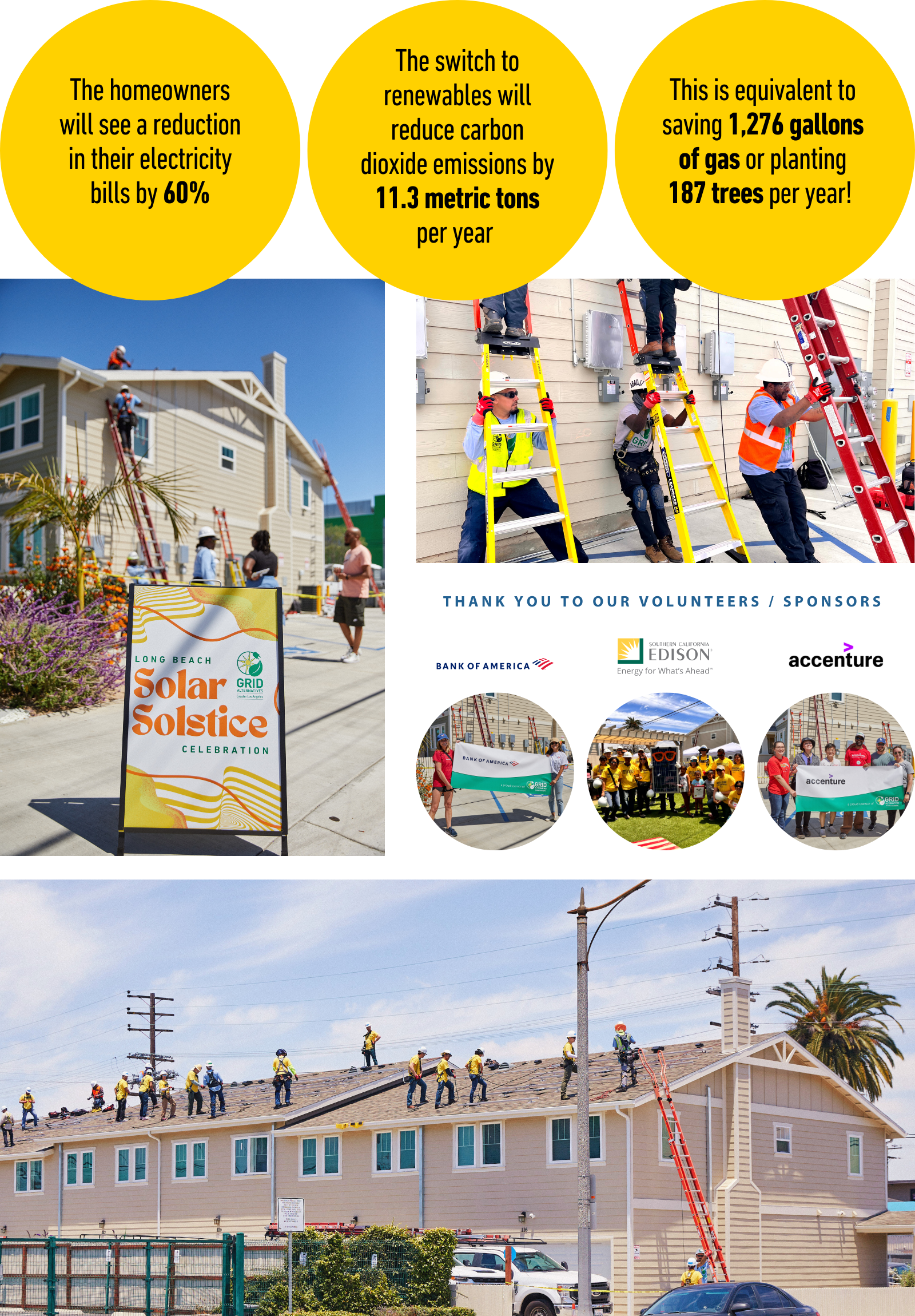 Corporate Partnerships in Action
The installation was made possible by the hard work and dedication of employees from three different corporate sponsors: Accenture, Bank of America, and Southern California Edison. These companies partnered with GRID GLA to support its mission, allowing their employees to engage in meaningful community work during a corporate workday. A total of 75 volunteers from these organizations worked tirelessly throughout the day, ensuring the successful completion of the solar installation.
Environmental Impact and Sustainability
The impact of these solar panels goes beyond just financial savings. The homeowners who received this renewable energy boost are expected to reduce their electricity bills by an impressive 60%. Moreover, this initiative will result in a substantial reduction in carbon dioxide (CO2) emissions, with an estimated 11.3 metric tons less of CO2 being released into the atmosphere each year. To put this into perspective, it's like saving 1,276 gallons of gas or planting 187 trees annually. This initiative is a significant step towards a greener, more sustainable future for Long Beach and beyond.
Community Celebration
The highlight of the event was the sense of community and celebration that enveloped the neighborhood. The homeowners, who were at the center of the event, warmly welcomed their neighbors and visitors to witness the installation of their free solar panels. Live music, engaging activities, and informative booths were set up to ensure that everyone could enjoy and learn more about GRID GLA's solar installation program, workforce development initiatives, and partnerships.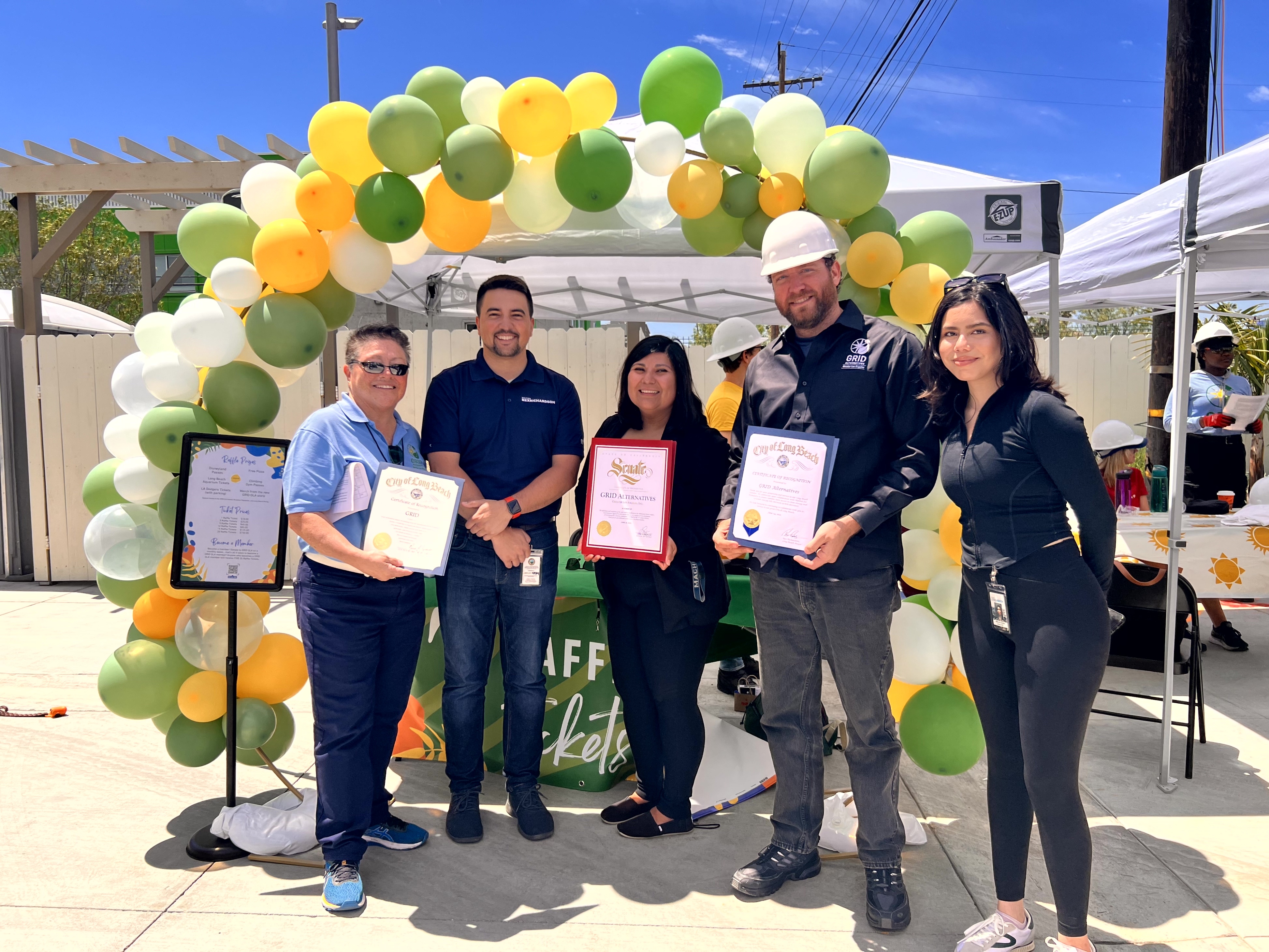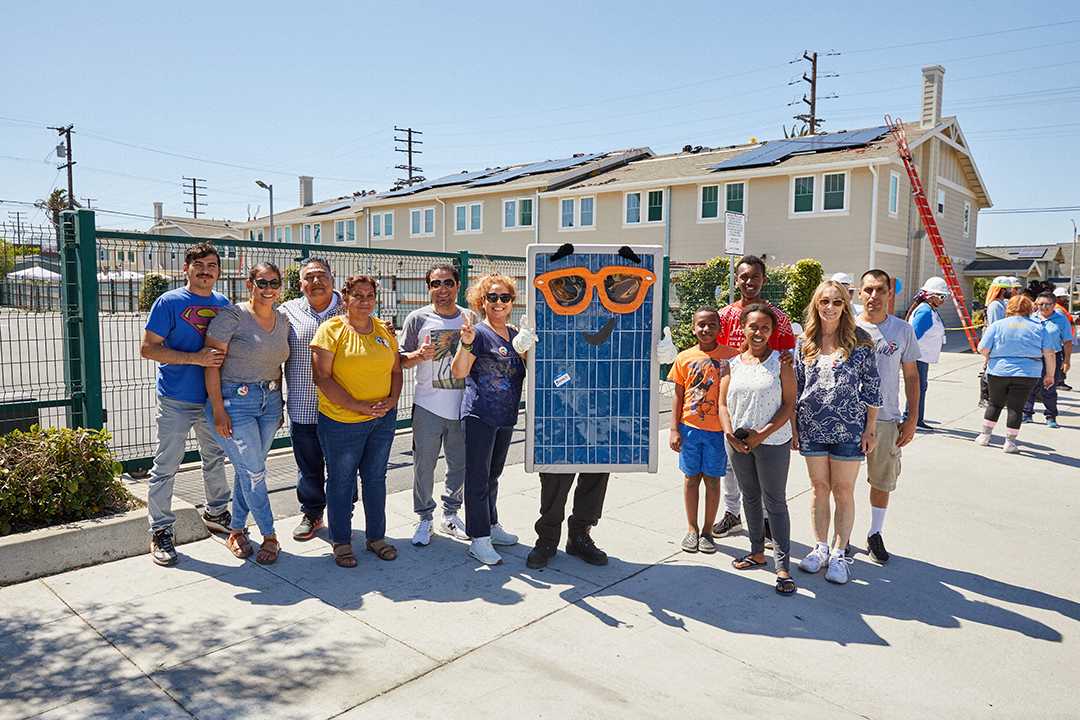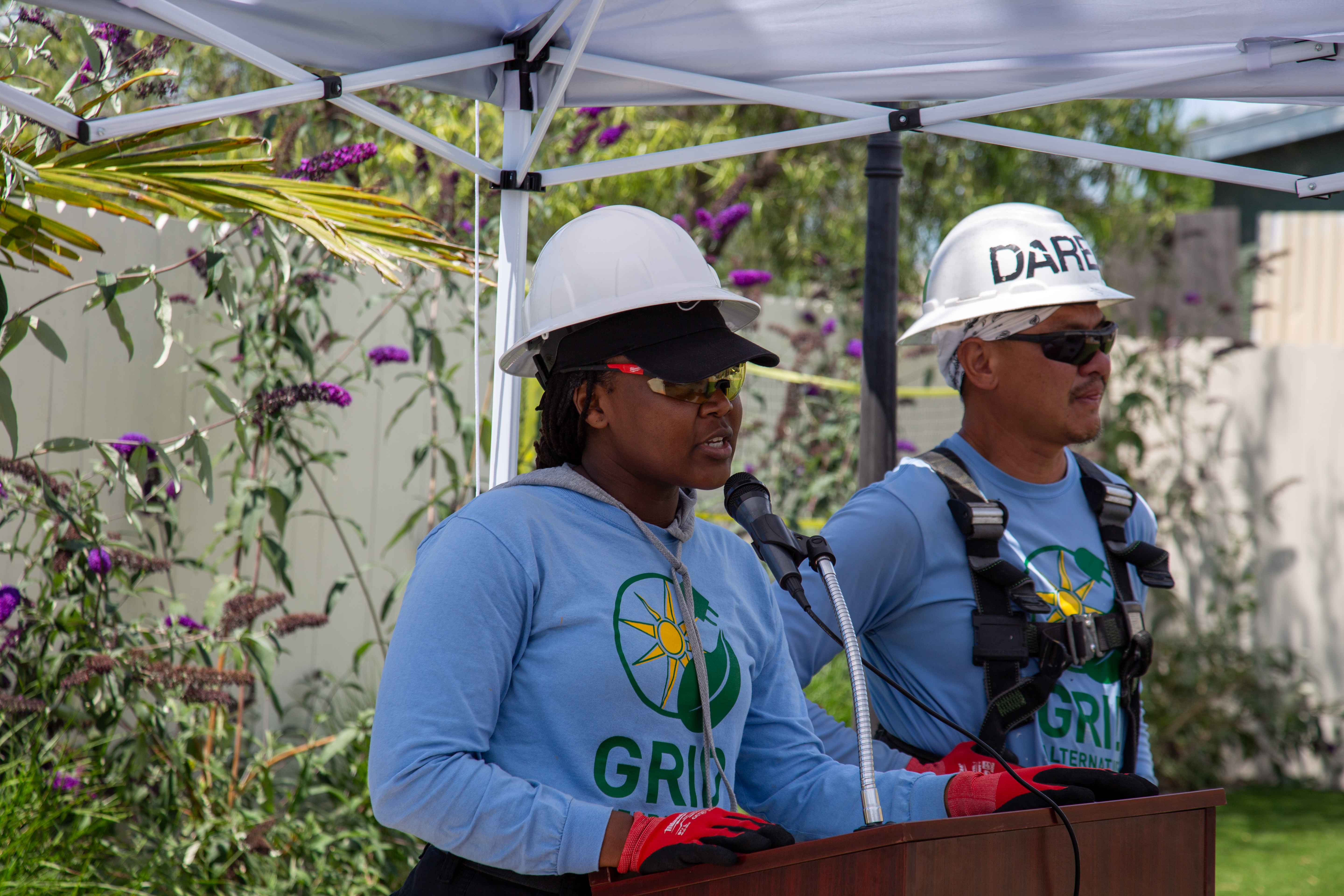 Inspirational Speakers
Throughout the event, inspirational guest speakers shared their thoughts and insights on how GRID GLA and its partners are working together to help local governments achieve their renewable energy goals. These speeches provided context and inspiration, emphasizing the importance of collective efforts in addressing environmental challenges and improving communities.
In conclusion, the installation of solar panels on four homes in Long Beach on July 24th, 2023, was a testament to the power of collaboration, compassion, and renewable energy. GRID Alternatives Greater Los Angeles, in partnership with Habitat for Humanity, not only brightened the lives of income-qualified homeowners but also contributed significantly to a cleaner and more sustainable future. Through corporate partnerships, volunteerism, and community engagement, this event demonstrated that positive change is possible when individuals and organizations come together with a shared vision of creating a better world. It serves as an inspiring example of how we can collectively work towards a more sustainable and equitable future for all.
photos by Kinsey Pro and GRID GLA staff 
---
GRID Alternatives is a 501c3 non-profit that offers 
Free solar panels to income qualified families
Free solar installation job training to anyone over 18 
Commercial solar installation for nonprofit buildings, resilience centers, government buildings, and affordable housing buildings
Contact us to learn more
Keep up with GRID GLA on a daily basis. Follow us on: 
Instagram
Facebook
Twitter 

Or donate today to support our mission