On June 8th, 2023, GRID Alternatives Greater Los Angeles (GRID GLA) gathered with our partner, JPMorgan Chase (JPMC) at their Crenshaw branch to celebrate the launch of a program both organizations are proud to collaborate on.
GRID GLA is receiving a $500,000 philanthropic investment from JPMorgan Chase to support our Behind the Walls solar workforce training program, which will prepare women who were formerly incarcerated in LA County Lynwood Women's Jail for career opportunities in solar and renewable energy. The 13-week, paid program will provide hands-on training for solar panel installation, along with job placement support for those who successfully complete the program. 
---
"We are thrilled to have won the JPMorgan Chase Annual Challenge and are committed to advancing equity and economic opportunity through community-driven solutions. At GRID, we believe in the power of solar to transform lives and communities, and we recognize that women are critical to this transformation. By supporting women in solar, we can create more equitable and sustainable energy systems that benefit us all."
Shameka Dixon, Director of Workforce Development at GRID Alternatives Greater Los Angeles
---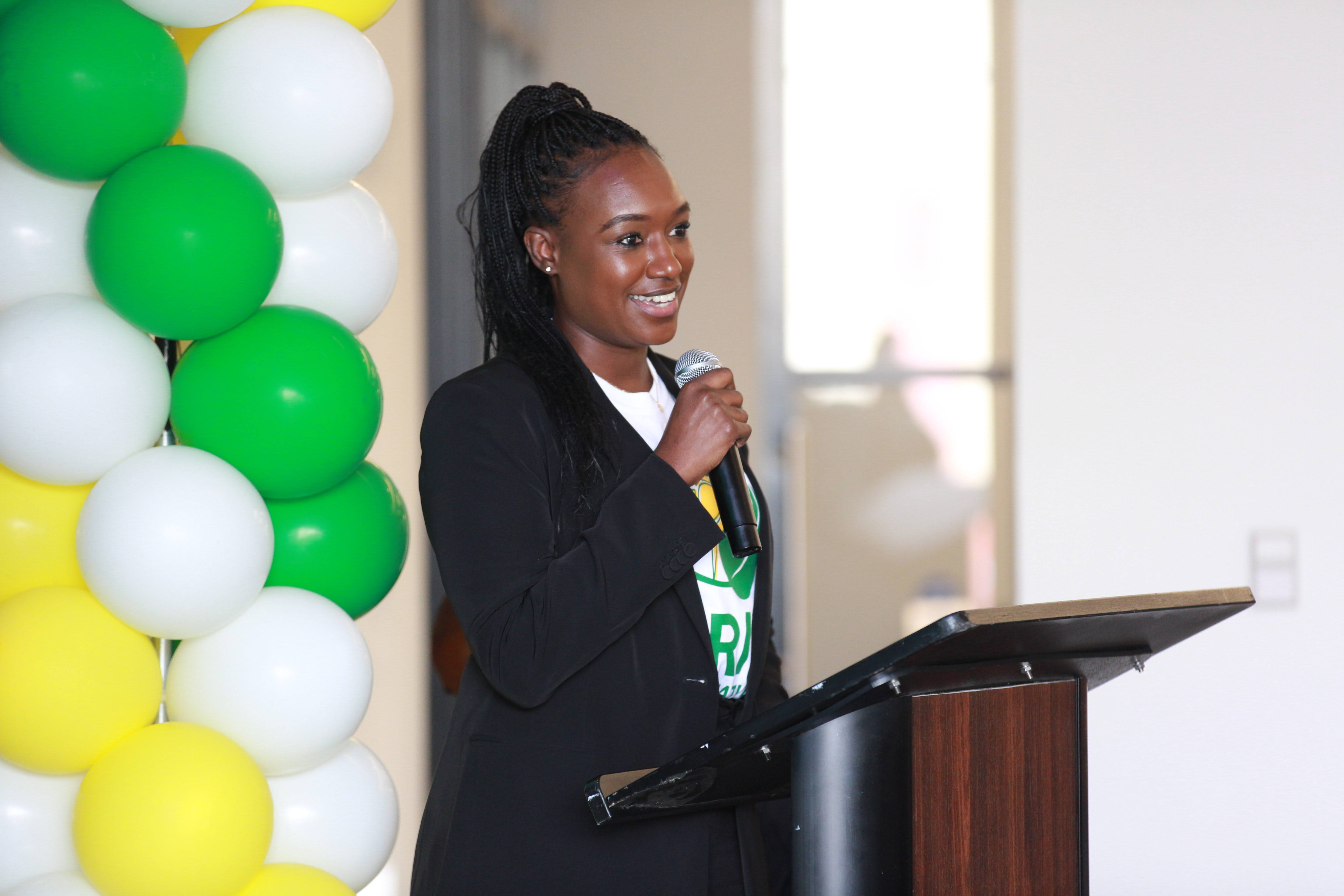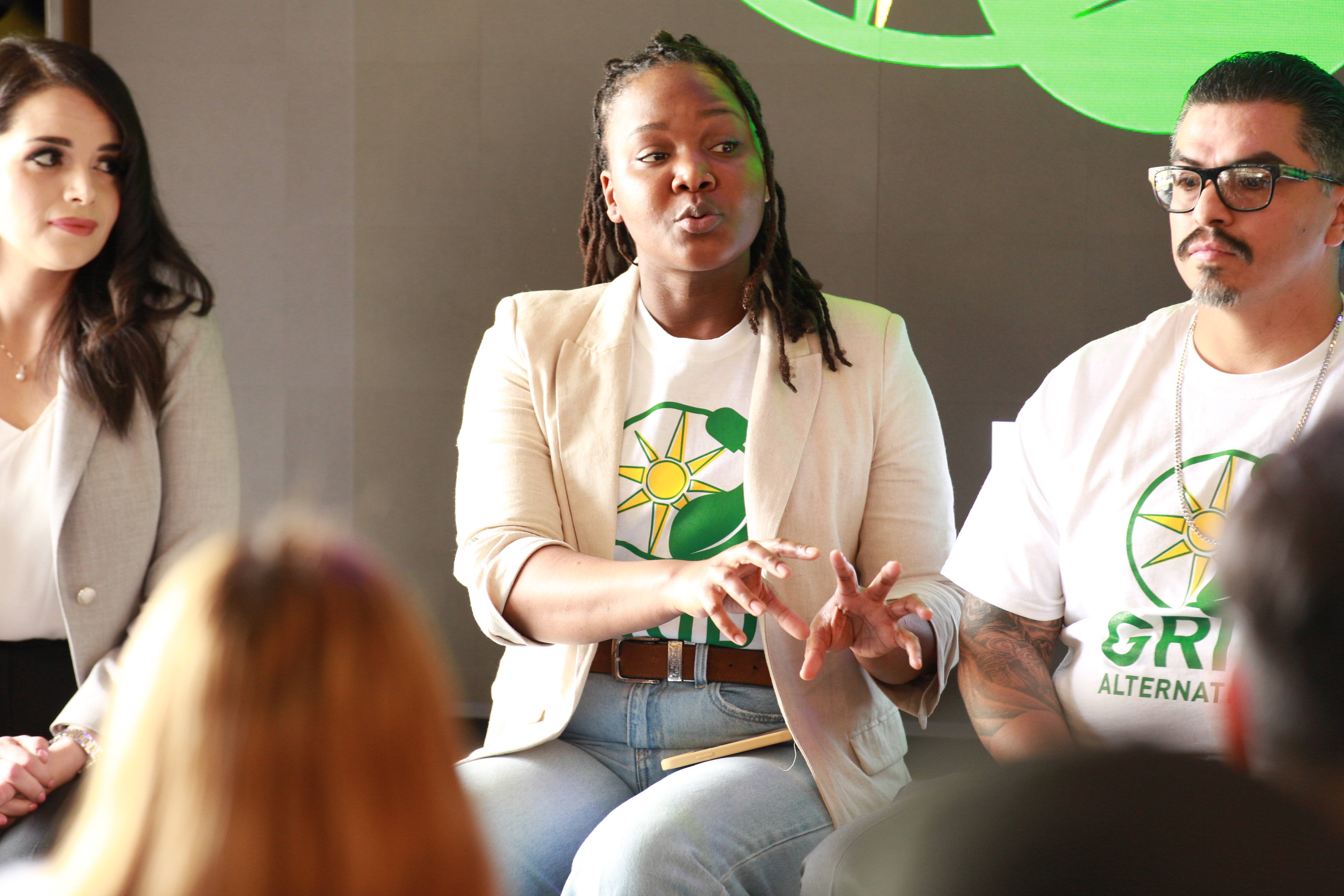 GRID GLA received the $500,000 as part of JPMorgan Chase's Annual Challenge competition, which began in 2018 and sources innovative and sustainable ideas to advance equity in the United States. This year's competition called for projects focused on supporting women of color, and GRID GLA is one of just eight winners selected nationwide from more than 200 applications received.
---
"We take great pride in our history of supporting organizations and programs that strengthen the communities we serve. We commend the important work of your organization, are pleased to support its efforts with this grant, and look forward to learning about its community impact."
Corey Matthews, Vice President, Global Philanthropy, JPMorgan Chase Foundation
---
Clean energy jobs offer wages 8-19% higher than the national average and are accessible to those without college degrees; however, the solar industry is largely male-dominated. GRID GLA's work with the support of JPMorgan Chase will help women also take advantage of the stability and high-growth employment opportunities that careers in the green industry provide, therefore increasing job and financial stability for low-income women of color and improving family and community health outcomes.
The support of JPMorgan Chase will help increase the number of women from vulnerable demographics that go through the program, successfully complete training, and develop a robust outreach strategy around recruiting women in nontraditional employment roles such as solar and construction.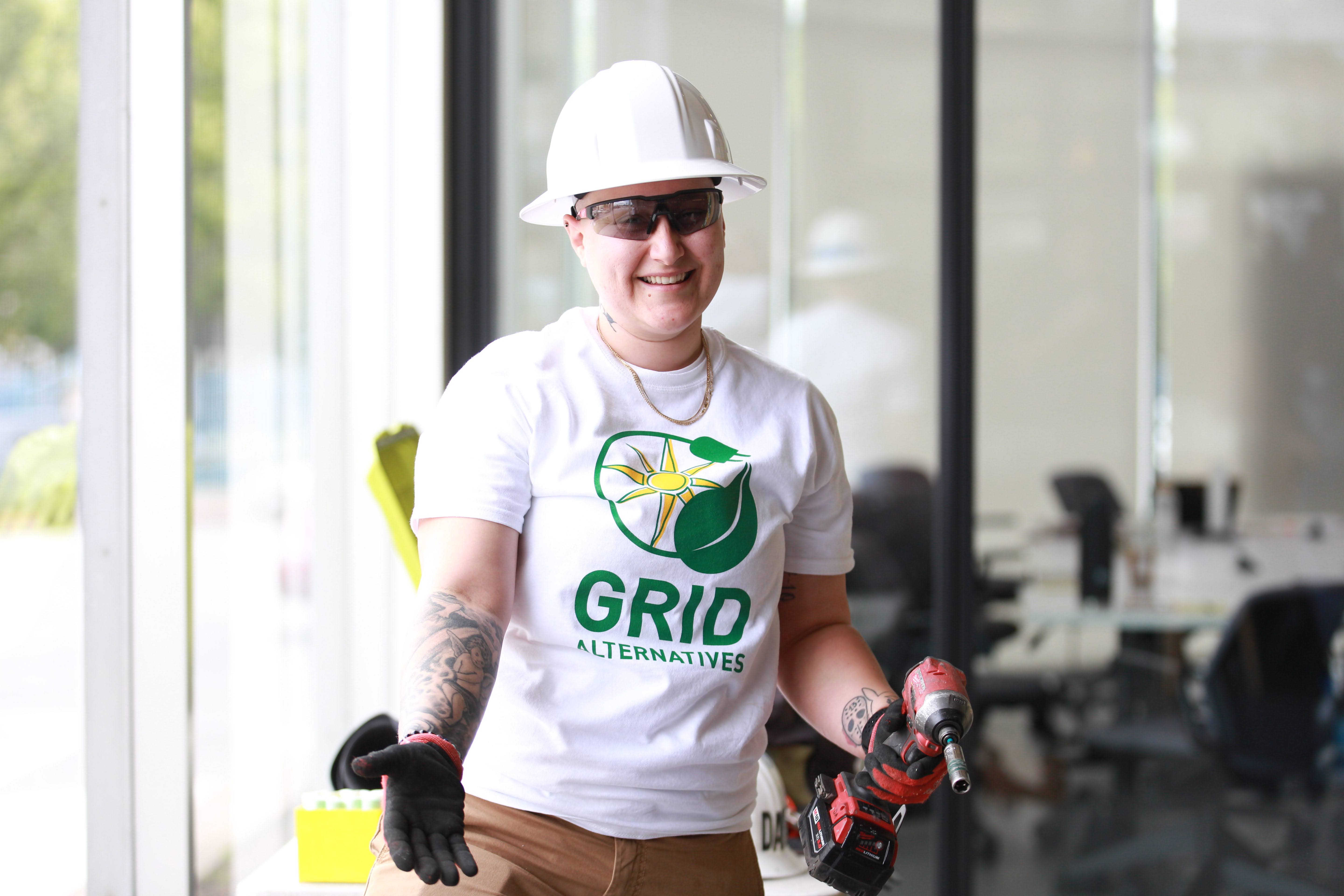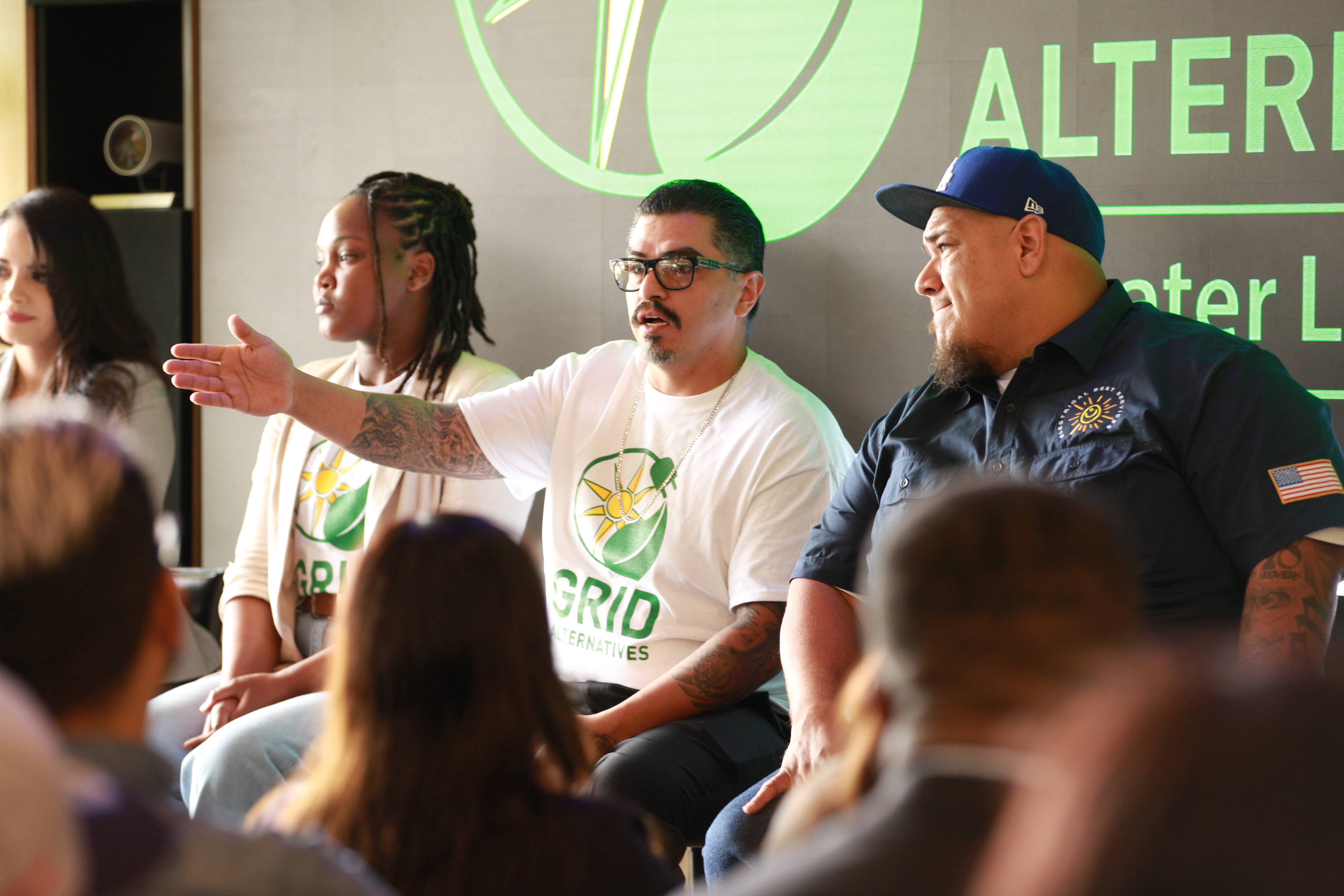 Longer-term outcomes would look at the impact of increasing the number of women in solar training cohorts, thereby improving the quality of life for the demographics we serve through longer-term employment opportunities. The overall goal would be to lower recidivism rates as a result of increased job and financial stability for low-income, disadvantaged BIPOC women, economic growth for women and improved family and community health outcomes.
The launch event was celebratory and moving. Current trainees as well as partners shared stories of coming out of incarceration and facing employment barriers. Workforce Development Trainer Unique Thomas spoke about training other women to overcome hesitations of entering the solar workforce. Many spoke to the power of the sense of family and community created by GRID GLA, which empowers individuals to succeed.  We look forward to continue providing life-changing opportunities through this investment. Thank you, JPMorgan Chase, for your partnership.
---
GRID Alternatives is a 501c3 non-profit that offers 
Free solar panels to income qualified families
Free solar installation job training to anyone over 18 
Commercial solar installation for nonprofit buildings, resilience centers, government buildings, and affordable housing buildings
Contact us to learn more
Keep up with GRID GLA on a daily basis. Follow us on: 
Instagram
Facebook
Twitter 

Or donate today to support our mission