From left to right: Marco Morales, Gabriel Mendez, Jeffrey Brantley, Kevin Tohee, and Rio Garcia
On the morning of October 30th, 2023, before their IBT 200 graduation ceremony, the historic first cohort of GRID IE IBT 200 trainees gathered at GRID IE's Clean Tech Training Center (CTTC) to display their skills to potential employers.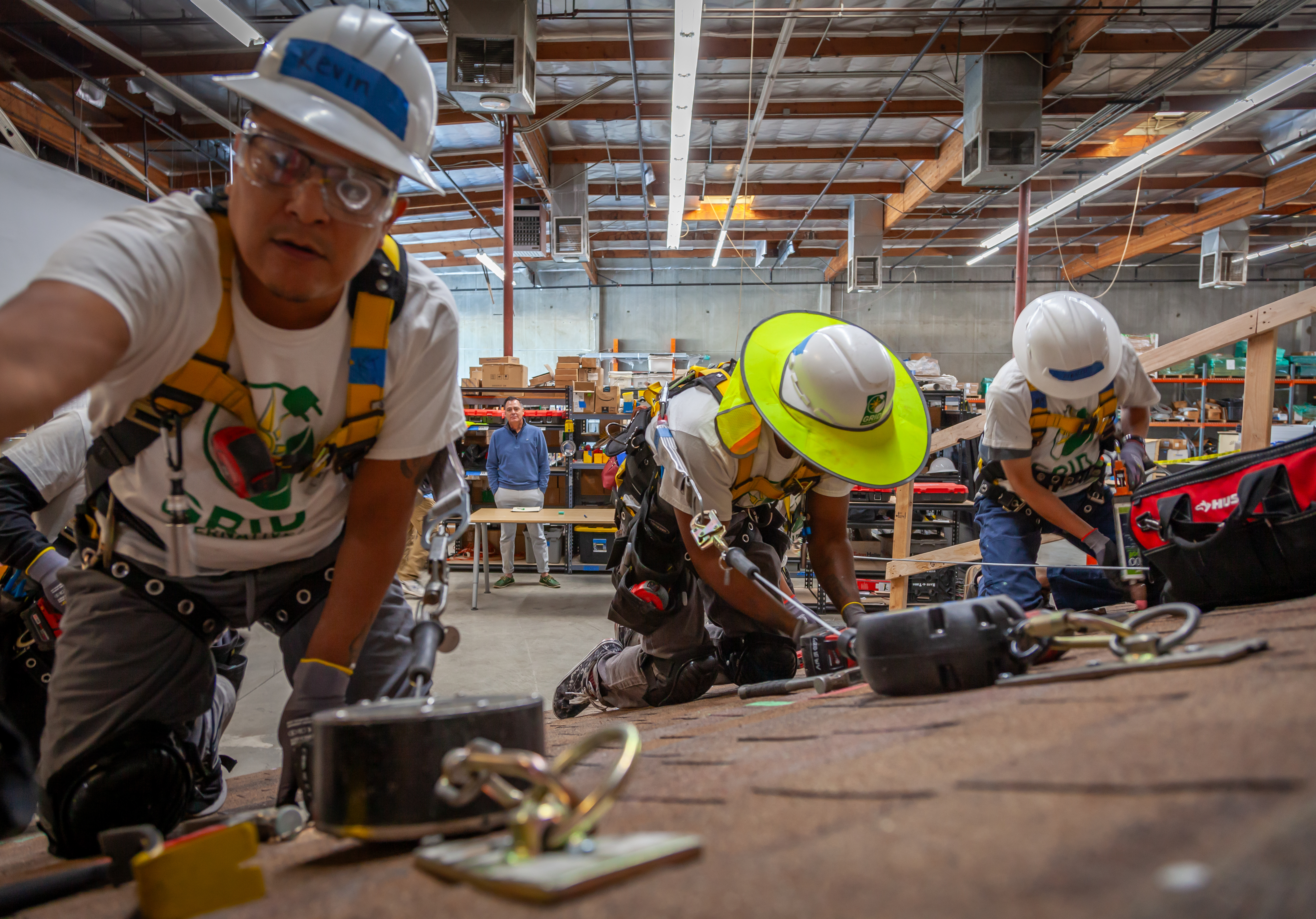 Beginning the installation
As local solar industry employers looked on, the IBT 200 graduates mounted the CTTC mock roof training structure—and without guidance from their trainers, who were looking on, installed a solar system onto the bare roof.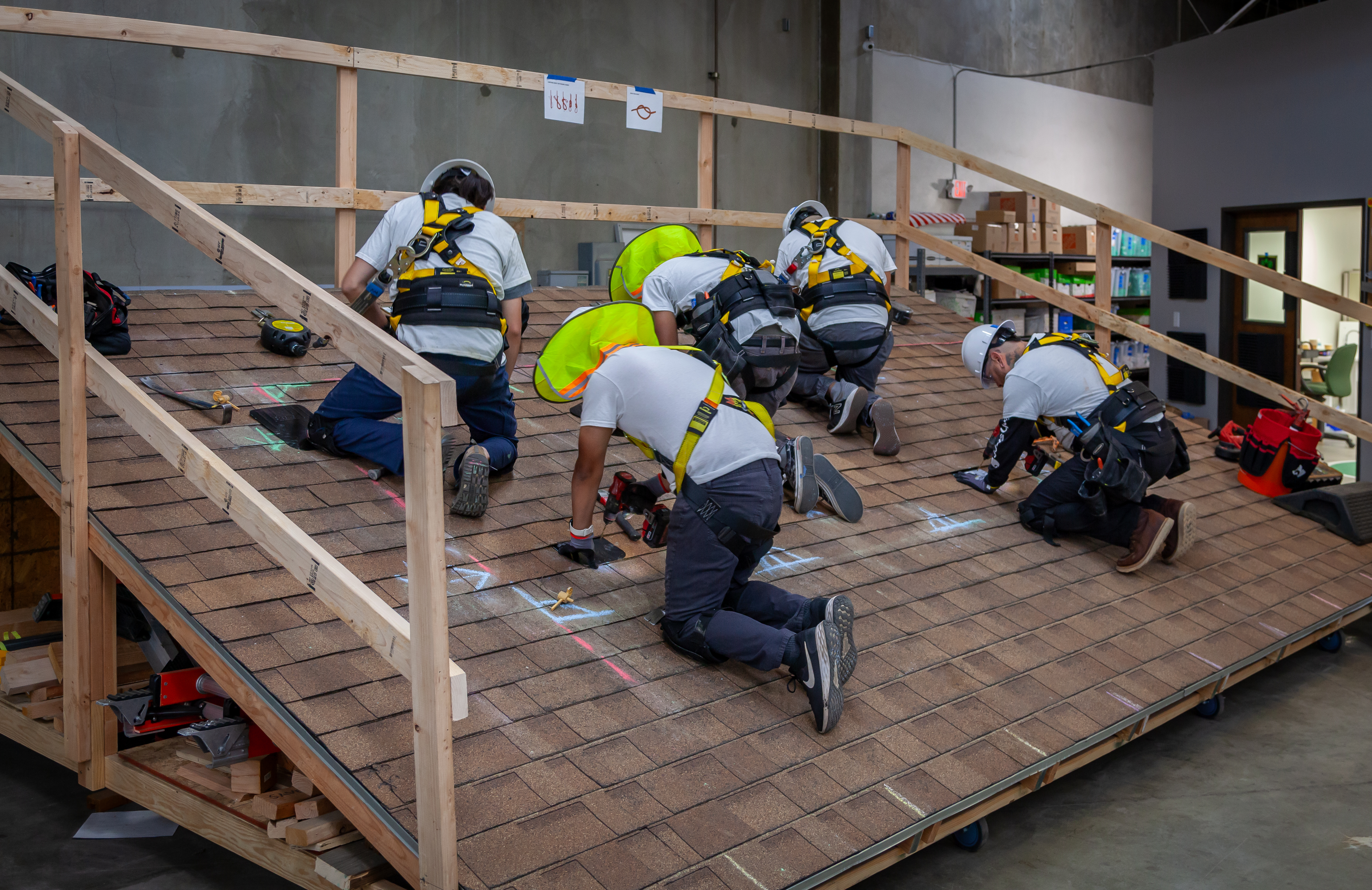 Teamwork demonstrated
IBT 200 is an intense 5-week, full-time, immersive training program with classroom instruction, warehouse lab activities, and real-world solar installations.
Completing IBT 200 does not just get you a training certificate to get your foot in the door at a commercial solar installation company; it is certification of your skills and abilities to do the job on the roof on day one. The Solar Showcase provides proof of this. Watch them install solar as a team without guidance. They are ready!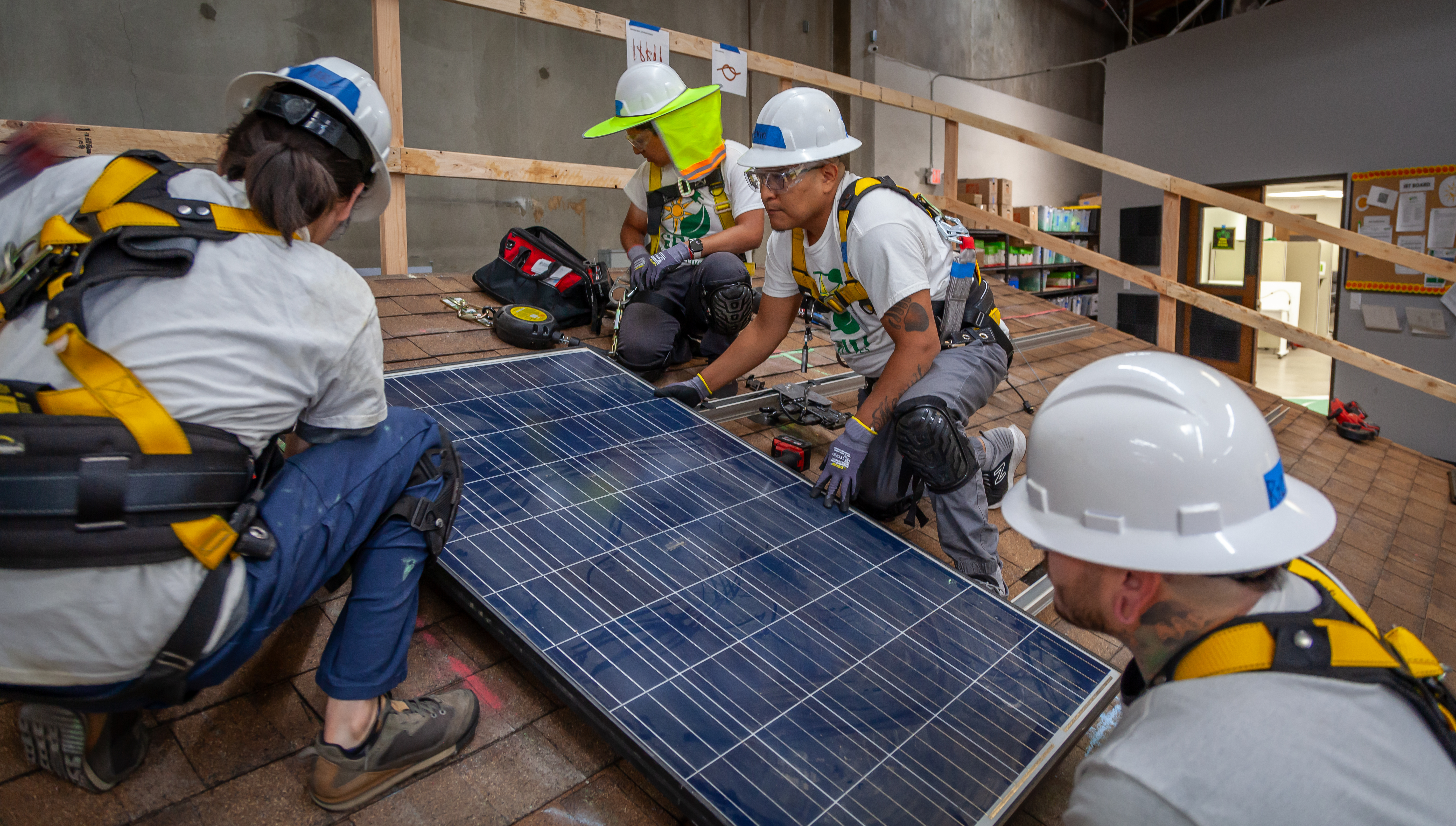 The first of three panels in position
As potential employers looked on, asking questions of the CTTC training staff, the IBT 200 graduates effortlessly completed the installation.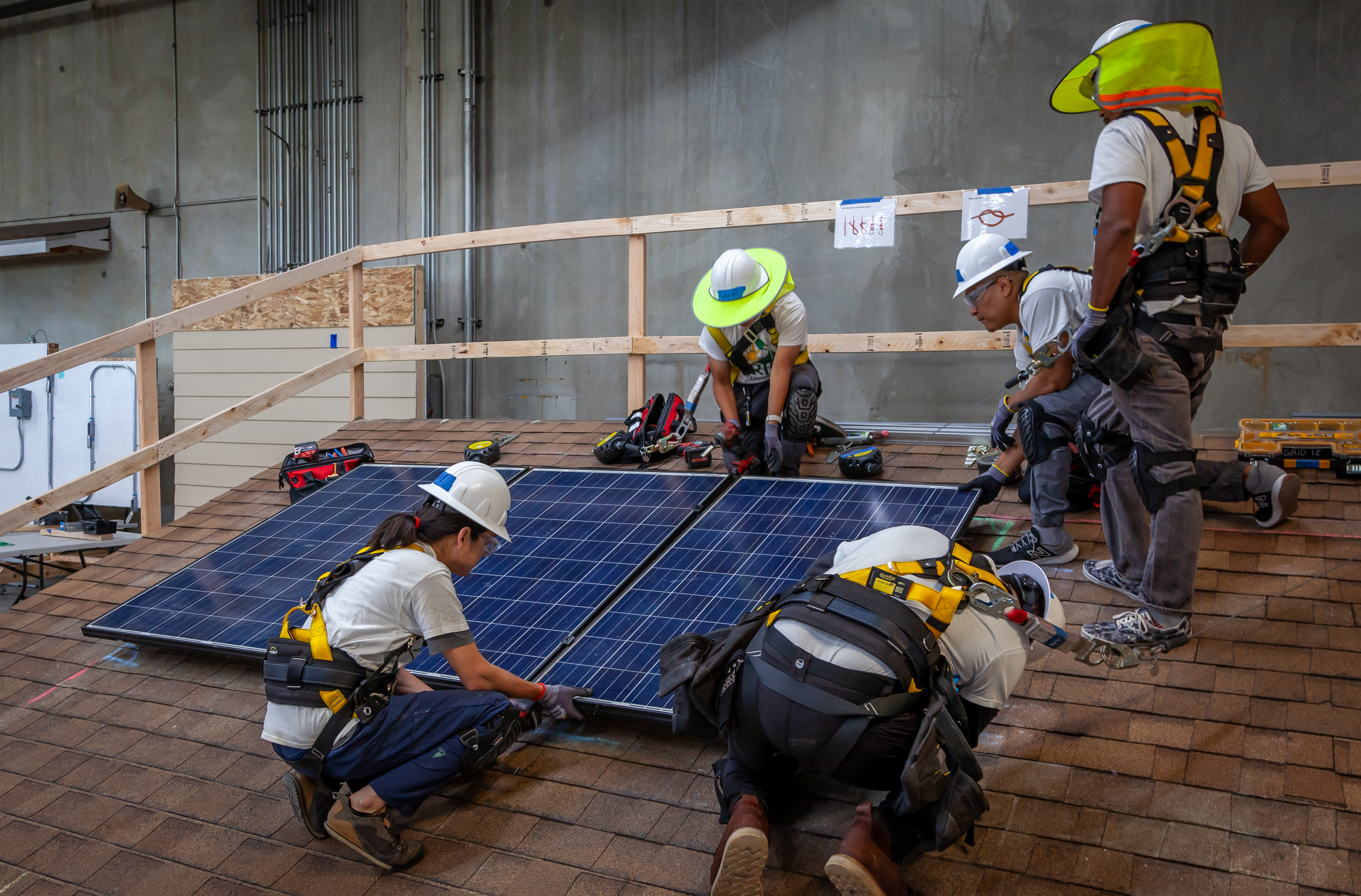 The third and final panel was installed
The IBT 200 graduates also demonstrated their groundwork skills with the wiring and electronics.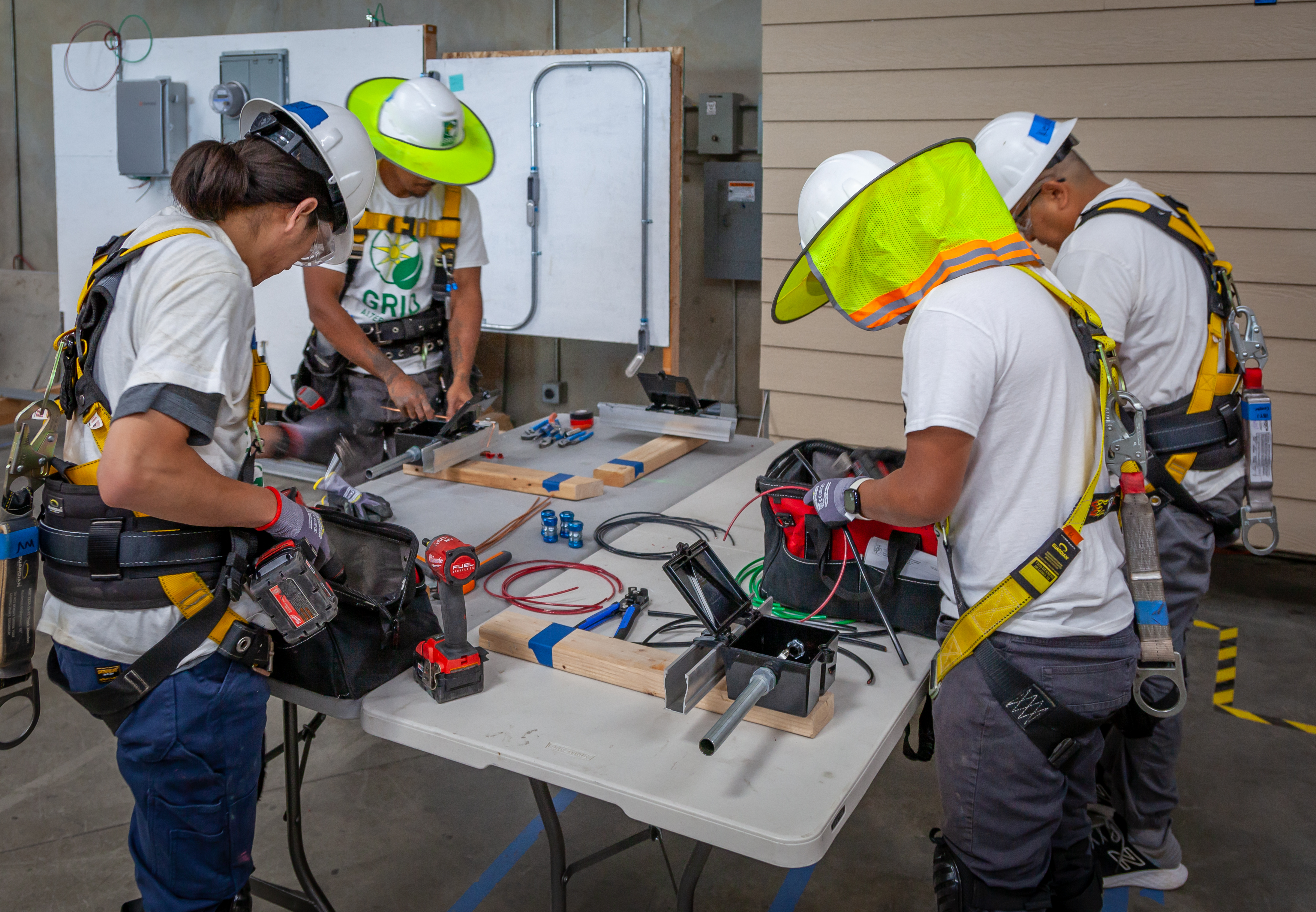 Groundwork in action
Following the successful completion of the Solar Showcase, the trainees met with the employers in attendance for one-on-one meetings to interview and discuss their options for the future.
Congratulations Jeffery, Rio, Gabriel, Marco, and Kevin! GRID IE's historic first IBT 200 graduation class!
More IBT 200 classes will be available in 2024 - sign up here.