Our clients are more than customers—they're part of our GRID family. Solar provides families with long-term relief from high and unpredictable electricity costs, putting money in their pockets for food, clothing, or medical bills.
Watch and read about GRID Mid-Atlantic's clients who have gotten solar.
Questions for our Community Engagement and Advancement team? Reach them at 202-602-0191 or dcoutreach@gridalternatives.org.
Ready to take the next step? Apply for solar online!
Do you know someone who might qualify? If someone you refer gets solar with GRID, you earn $200 through our referral program.
Ronnie Johnson, who lives in Southeast DC, received solar at no cost from GRID Mid-Atlantic in 2018. As a single mother and the sole income provider in her family, solar helps her pay energy bills every month. 
---
Tyrone Evans' electric bills used to be over $100. Now with solar, his bills have gone down to $12, $8, or sometimes, zero dollars! Watch the video to how much Tyrone saves with solar. 
---
Diana Grey, a lifelong resident of Washington DC, received solar panels at no cost from GRID Mid-Atlantic in 2016. "Everybody was very friendly, polite. The construction crew was excellent," she said. 
---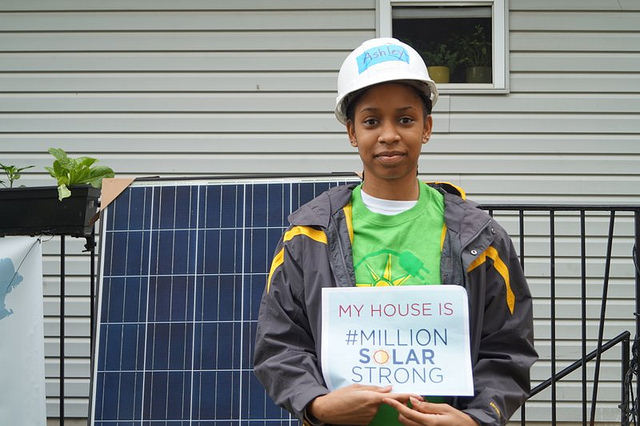 It was Ashley David's idea for her family to get solar. The installation on Ashley's home marked the day of the one millionth installation in the United States. Read about the installation here.
---
"It helps people who are on fixed incomes, and without this organization, I would not be able to afford solar panels. Hey, it works, it's real."
Bernice Rink, Washington, DC, Homeowner for 4 years, long-term resident of Washington DC
---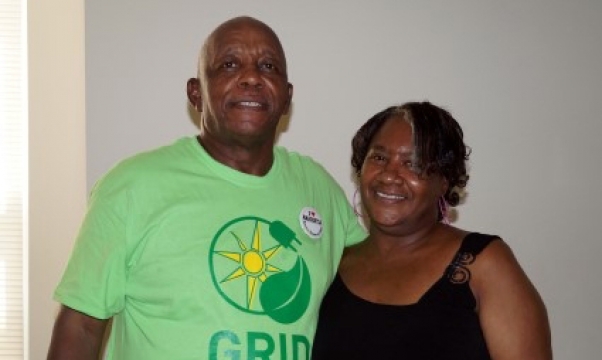 "The last three months, I've saved at least $70 a month. This month, my bill was $45, and that was while I was running my air conditioning unit the majority of the time. The previous three months, my bill was zero dollars. GRID Alternatives has pleasant folks to work with. They are polite, helpful, and efficient. I would recommend anyone to participate in their program of energy conservation through solar energy."
Homeowners Mr. and Mrs. Thomas, long-term residents of Washington DC 
---