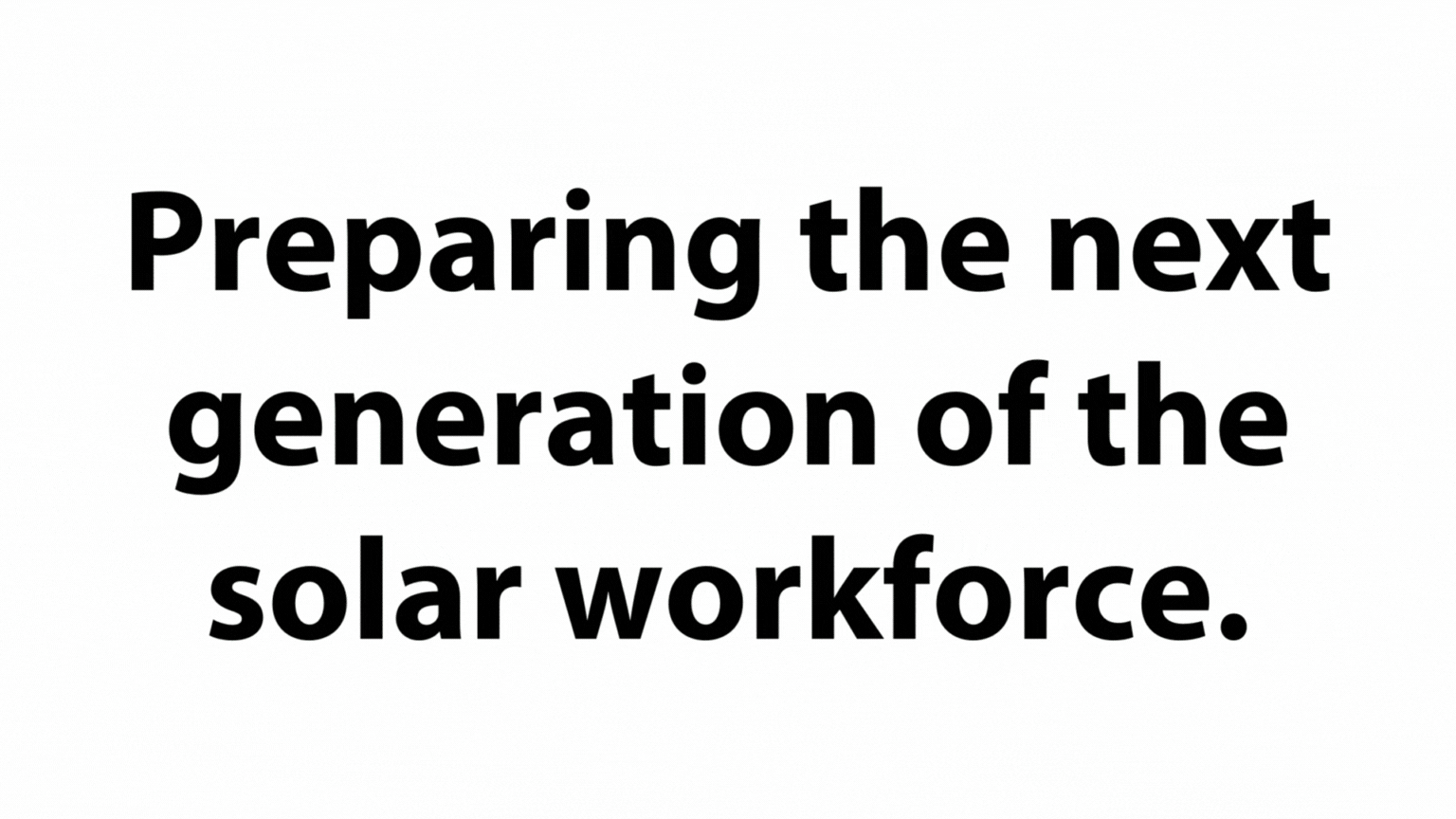 The NextGen Training Academy will prepare the next generation of the solar workforce.
In order to hit U.S. targets for decarbonization, the solar workforce may need to grow six times over by 2035. The NextGen Training Academy (NextGen) will create new pathways into the solar industry to meet this challenge and to provide opportunities for individuals to reach new heights in their careers.
NextGen is GRID Mid-Atlantic's next step in pursuit of its goal to create a diverse, equitable, and inclusive solar workforce.
Building on its expertise in implementing the Solar Works DC program, GRID Mid-Atlantic will build its workforce development umbrella through NextGen to directly engage women, veterans, and communities of color looking to seize solar careers.
At the same time, the academy will educate future leaders on the needs and opportunities of the solar industry.
How will the NextGen Training Academy create solar leaders?
The NextGen Training Academy will provide opportunities for individuals of every race, gender, sexual orientation, and socioeconomic background to enter the solar industry.
It will include three unique training programs: Solar Futures, Women in Solar, and Troops to Solar. Together, the programs will flow into GRID Mid-Atlantic's flagship IBT-200 workforce development curriculum (currently being deployed through Solar Works DC).
The academy will also include:
An equity, inclusion, and diversity (EID) program that will spark conversations and change mindsets around EID for individuals in the industry and entering the industry. 
A mentorship program that will pair trainees with community members that can provide personal and professional support. 
A scholarship program that will support trainees who aspire to continue their education at a college, university, or trade school.
---
ACADEMY PROGRAMS