Welcome to this month's GRID Mid-Atlantic Policy Roundup, keeping you up-to-date on renewable energy policy that promotes equity and racial justice in the District of Columbia, Virginia, Maryland, and nationally.
Legislators across our region and on Capitol Hill are considering a vast array of proposals that would affect GRID Mid-Atlantic's work, and the communities that we work with. GRID Mid-Atlantic and our allies are weighing in to urge that new policies are driven by equity and inclusion, and to ensure that tangible benefits of clean energy are truly accessible to all. Strong, well-designed policies are essential to our work building community-powered solutions to advance economic and environmental justice through renewable energy. In turn, our successful work is a model for policies, showing the enormous potential for win-win solutions. We truly appreciate your support in continuing this work.
---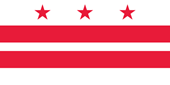 District of Columbia
As part of the Clean Energy DC Act, District agencies held their first stakeholder meeting to develop a transportation electrification roadmap. Transportation emissions are the biggest contributor to climate change in the United States, and the second biggest in the District (after buildings and energy); they also contribute to racial health disparities and environmental injustice. GRID Mid-Atlantic is providing feedback on ways to integrate electric vehicles and charging equipment incentives with solar power in an equitable way.
In March, the DC Council will be considering a new nominee to the Public Service Commission, which regulates our city's energy system. GRID Mid-Atlantic looks forward to hearing from the nominee about his views on clean energy, climate action, and the PSC's role in ensuring that the energy transition promotes equity and racial justice.
---

Virginia
GRID Mid-Atlantic is following and supporting a number of bills in the 2021 Virginia General Assembly. These include bills that would create a new Chief Clean Energy Policy Advisor position, a new Virginia Brownfield and Coal Mine Renewable Energy Grant Fund and Program, and new electric vehicle rebates with larger amounts for income-qualified buyers. We are especially thrilled that a bill to enshrine environmental justice in Virginia law appears poised for passage. Unfortunately, several bills to update the state's utility regulation and help address Virginia residents' high energy burdens did not move forward this year.
GRID Mid-Atlantic is also involved in the implementation of the major clean energy bills, including the Virginia Clean Economy Act, that passed last year. We are participating in an advisory group established by the State Corporation Commission (Virginia's energy regulator) on how low- and moderate-income Virginia households can benefit from the savings of shared or community solar subscriptions.
---

Maryland
Under consideration in the Maryland General Assembly is an important bill to increase the ambition and equity of the state's climate targets. The Climate Solutions Now Act would, among other things, require a Commission on Environmental Justice and Sustainable Communities to develop recommendations for identifying and helping communities disproportionately affected by climate change. It would then set goals for the percentage of state climate funding that should be used for their benefit. GRID Mid-Atlantic submitted testimony in support of strengthening and passing the Climate Solutions Now Act.
GRID Mid-Atlantic also submitted testimony in support of legislation to require energy regulators to consider climate and labor, and we are glad that the bill is moving forward. In addition, we are pleased to see Maryland lawmakers moving forward with legislation to allow more net metering, the mechanism that allows people with solar systems to get a credit on their electric bill for the energy they produce. We urge lawmakers to pass, and the Governor to sign, these bills as well.
---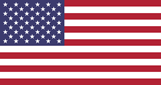 National Solar and Equity News
There's so much opportunity at the federal level that it's hard to keep up! Since our last Policy Roundup newsletter, the Biden Administration has hit the ground running, taking concrete steps to implement its priorities for climate action and racial justice. Among these are a requirement that federal agencies direct 40 percent of the benefits of climate and clean energy related investments to disadvantaged communities, in consultation with those communities. You can read more in our update on the first week's Executive Orders on climate and equity. Of course, this is just the beginning, and GRID Mid-Atlantic will engage our advocacy to hold the Administration to its promises and to build on them.
In Congress, GRID Mid-Atlantic is supporting calls for the next infrastructure and economic recovery package to include substantial funding for equitable deployment of solar energy, energy storage, and workforce development. We're also a part of the 30 Million Solar Homes campaign, advocating for bills and executive branch policies to rapidly and massively scale programs that help low-income families benefit from solar.
Add your support for the 30 Million Solar Homes Plan here!
---
The team at GRID Mid-Atlantic is grateful for your support in continuing our work to make the benefits and opportunities of renewable energy accessible to communities on the front lines of economic and environmental injustice.