Neighbors, businesses, and GRID volunteers like you closed out the summer together creating a fun, vibrant community space to share for all.
Kanyon Sayers-Roods, from Indian Canyon Nation; Mutsun-Ohlone tribe, welcomed dozens of community members in the Golden Gate District, right in GRID Bay Area's backyard. She kicked off the Creating Commons Festival by singing an invitation song to dozens of folks from the community as they gathered around the street mural intersection of 64th & Marshall Street last Saturday afternoon.
GRID joined in with more than 40 local business owners, non-profits, and skill-sharing community members for the annual 'block party with a purpose', organized by the PLACE for Sustainable Living.
Kids, teens, and parents from all over the Bay Area came to learn and share their skills - everything from clay pot making to non-violent communication skills to electronic gadget fixing. Booths and tents filled with smiling faces and eager neighbors adorned the area, affectionately named "OakLeyVille" sitting on the city limits of Oakland, Berkeley, and Emeryville.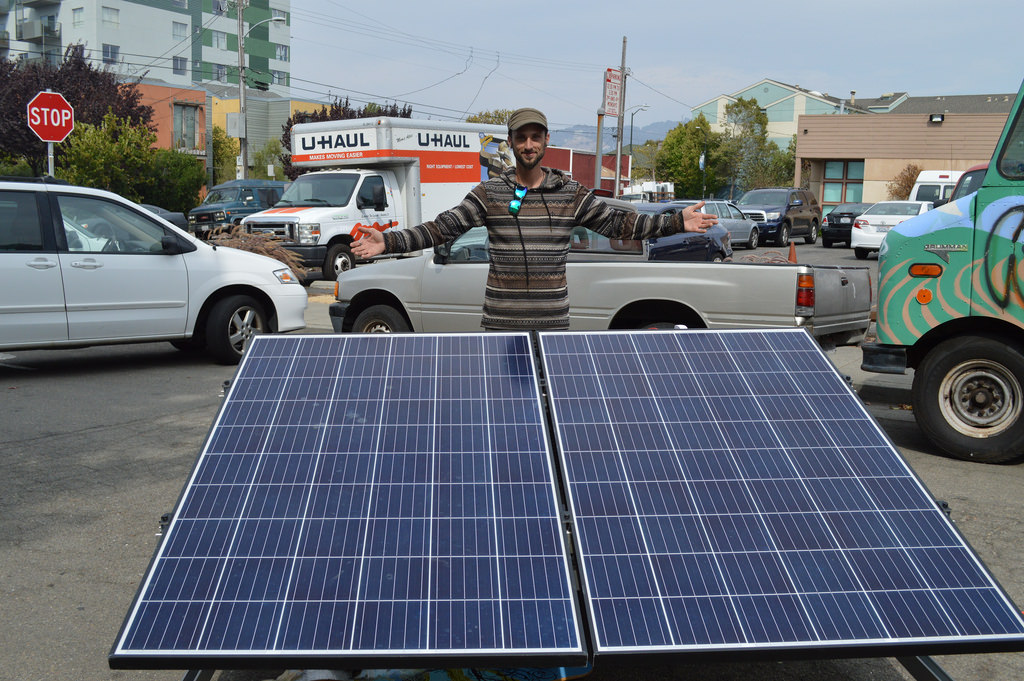 In true GRID fashion, the GRID Headquarters and Bay Area offices pitched in to offer a conduit bending workshop, planters made from shipping pallets, and even a solar-powered sound system to help set the soundtrack for the day! We stick to the principle of building a sustainable community with our neighbors, beyond installing solar PV systems.
It was truly a community created space centered around social justice, music, sustainable living, and creating common space for all to enjoy. You can check out pictures from the day here. We hope you'll join us for Creating Commons next year!