It's been nine months we hosted 73 women for our week of Women in Solar (WIS) programming where we provided hands-on training, resume building, and a webinar series for women interested in careers in the solar industry, and we are still hearing from program participants about the impact that week had on their careers. The program culminated with an inspiring speakers panel and networking event, where former GRID volunteer Amanda Gyokery met Jeanine Cotter, co-founder and CEO of Luminalt, a local solar company based in San Francisco. Amanda now works with Jeanine as a full time Solar Engineer at Luminalt. We had the chance to catch up with Amanda and Jeanine last week and it's inspiring to hear stories like Amanda's and see female leaders like Jeanine continue to pave pathways for women in the solar industry.

Learn more about their story below and stay tuned for more Women in Solar programming opportunities to come!
Q&A with Amanda Gyokery, Solar Engineer at Luminalt:

How did you hear about/ get involved with GRID's Women in Solar Programming?


I moved to the Bay Area after graduating college in 2017 and I searched for some volunteering opportunities. I specifically searched for solar because it's an industry I wanted to be a part of. I found GRID and volunteered for an install where I spoke with GRID members about their background and one woman told me her background was in Mechanical Engineering like me! I was so excited that another woman with the same background as me found her way in solar. After this, I saw a "Women in Solar" event posted by GRID. I immediately signed up hoping to learn more about how I could use my skills in the solar industry.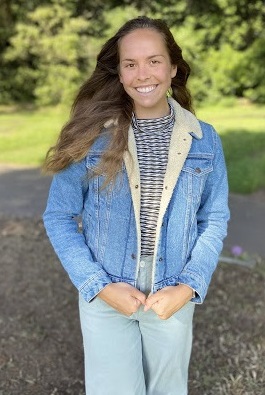 How did you meet Jeanine and learn about Luminalt?
Jeanine was one of the panelists during the Women in Solar event and she shared that Luminalt was looking to hire someone with AutoCAD experience. At the time, I was working for a HVAC controls company where I used AutoCAD every day, so I thought this may just be my perfect opportunity. I spoke with Jeanine after the event where we were given some time to network. Jeanine said my skills matched the job description and encouraged me to apply. She also told me more about the work Luminalt was involved in, Luminalt's humble beginning, and the company culture. I was immediately drawn to Luminalt because of the female leadership and integrity the company has.
This is your first role in the solar industry, how long have you been trying to get into the industry and what drew you to it in the first place?
I have been interested in renewable energy since I was in high school sparked by an Environment Science class and my love for the outdoors. I am deeply saddened by the negative impacts fossil fuels have on our world, and I wanted to be a part of the solution to climate change. I didn't realize the path to a career in renewables was not exactly well worn. I searched high and low for internships during college that would expose me to renewables, but I was out of luck. I did my senior project using solar and this is when I became specifically interested in solar. I thought with this little bit of experience I may be able to find a job in solar, but even after graduating with a Mechanical Engineering degree, it was hard for me to find solar companies that wanted to hire someone with no work experience. I instead found internships and then my first full-time position in the HVAC industry. Although I enjoyed the HVAC industry, I felt I needed to seek out the solar industry to fulfill my dream of helping society shift to clean energy. This is when I started volunteering for GRID and found Luminalt :).
What do you love about working in solar and at Luminalt? What do you hope to see change looking forward?
I really enjoy working in solar because I truly feel like a part of the solution to climate change. It is so rewarding to see a decreased dependence on fossil fuels due to the work I am a part of every day! At Luminalt in particular, the people are just so friendly and genuine. It feels so incredible to work on teams with like minded people who have the same goals as me. As far as changes for the future, Luminalt does have many women already, but I am excited to keep seeing more join the team!
What advice do you have for women trying to get into the solar industry?
Don't give up! It may seem intimidating to try to seek out a job in solar when you do not have experience, but solar as an industry is so accepting. I highly encourage volunteering to get some experience and to expand your network. Don't be afraid to put yourself out there, you won't regret it!
A note from Jeanine Cotter, CEO and co-founder of Luminalt: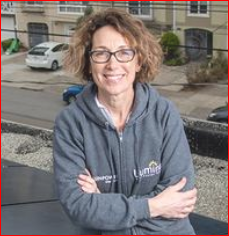 "Amanda's words about Luminalt make me feel proud. The impediments Amanda shared about getting a foot into the door in design build specialty contracting is not unique to solar. There are far too few women, and even fewer women of color, reflected in leadership and the technical and installation jobs in construction in general.
The convening role that GRID plays by bringing diverse women together to talk about opportunity so women can see themselves in these positions is critical to driving more gender diversity into the industry. I'm delighted GRID made it possible for Amanda to learn about Luminalt, and thrilled that we were able to recruit someone like her with such commitment and capacity for growth. The more we see ourselves and others see us reflected in these positions, the easier it will be to get a foot in the door. That's not just a matter of gender equity, but a matter of racial equity as well."


Luminalt is currently hiring and would love to see more women candidates. Visit luminalt.com/ to view openings and apply today!