January 1, 2018, a day when typically everyone is recuperating from New Year's Eve festivities, students from the University of Nebraska, Lincoln's Center for Civic Engagement were checking into the Poverello House, a local nonprofit serving the needy, to perform community service at Poverello's newly built food bank and preparing to spend the next two days installing solar with GRID Alternatives Central Valley office. The visit marked the third time students from the University of Nebraska have installed with GRID Alternatives in Fresno as part of their annual California tour during the holiday break.
During their pass through visit, students had the opportunity to do habitat restoration at the San Joaquin River Parkway, spend time in Yosemite, Pismo Beach, and the John Muir Woods. In total, 23 students participated on installation projects with GRID installers in three distinct areas of Fresno. The experience proved to be a good opportunity for comparative project discussions amongst the students. In addition, Anuj Thakkar, who was part of Duke University's Alternative Spring Break Program last year, came to volunteer as an individual for the holidays and joined the Nebraska students on installations as well. Anuj created a positive synergy within the group he worked with that made for lively inter-institution discussions on renewable energy and other topics of interest.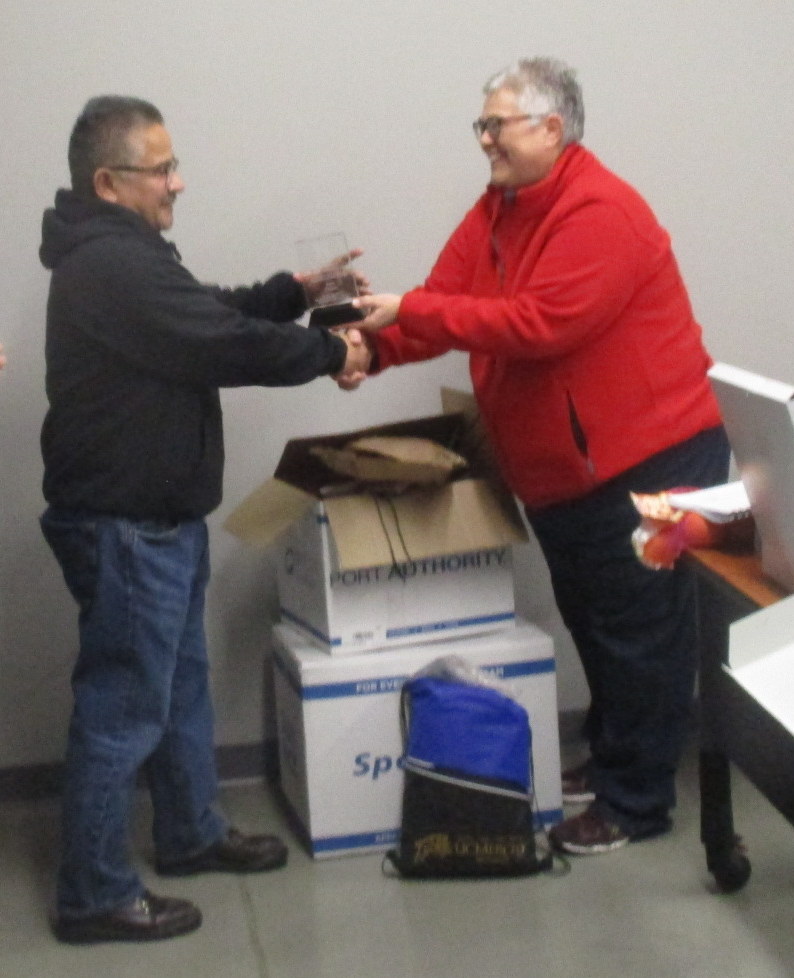 The Center for Civic Engagement also bestowed upon Jesse Arreguin, GRID CV's Development Officer their 2018 Spirit of Service, Community Partnership Award. Jesse was recognized for his efforts in bettering community for the good of others. Jesse stated, "I am truly honored and humbled by the recognition given to me, but in reality, I accept this award on behalf of the team that works closely with me".
GRID Central Valley is looking forward to continued partnership with the University of Nebraska, Lincoln.