As the morning fog cleared on Saturday June 9th, the sun shined out over 100 volunteers on the rooftops and homes at Atchison Village in Richmond as a part of GRID Bay Area's 13th Annual Solarthon event. The 2018 Solarthon, GRID's annual solar installation block party and fundraiser, was a huge success: community volunteers, executives from the solar industry, solar clients and residents of Atchison Village, and local job trainees all came together to successfully install for 19 families in one day and take part in a celebration of Richmond's bright future!
At this year's event, we installed more than 27.8 kilowatts of clean, solar energy, which will save these families over $260,500 over the systems' lifespans! The systems will also offset more than 530 tons of greenhouse gas emissions - the equivalent of planting nearly 12,500 trees.
In addition to these impacts, this event was filled with incredible people, from the volunteers and sponsors who spent their Saturday giving back in the community, to the families whose gratitude and excitement truly set the tone for an amazing day. Weeks after the event, Barbara Postel, an Atchison Village resident, former GRID client and Solarthon volunteer, shared with GRID, "I've still got a silly grin on my face -- it was such a highlight for me to install with you all on June 9th here in Atchison Village."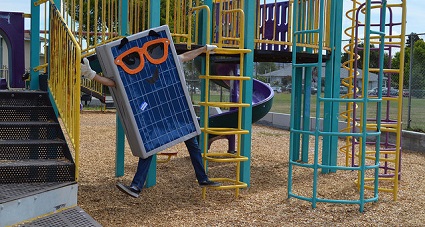 Additionally, thanks to our awesome sponsors and fundraisers, Solarthon helped raised over $85,000 to support GRID's work and mission! Solarthon sponsors included: New Belgium Brewing, Go Solar California, California Department of Community Services and Development, California Climate Investments, Wells Fargo, Enphase, Sunrun, KPMG, Sunpower, Sungrade, Google, Bank of America, Burnham Energy, and MCE! Many special thanks as well to our amazing community partners.
A huge thanks to everyone who made the event such a success! To see some of the awesome photos from around the event, visit our Flickr album here!
Click here for a personal account of the day from Atchison Village's Barbara Postel!