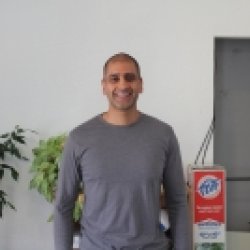 Kam Jaspal, Interim Executive Director
Kam was born and raised in London, England and has lived in Colorado for over twenty five years. A mechanical engineer by trade, he worked in various European countries in the manufacturing sector. Prior to working at GRID, he worked locally in the residential energy efficiency field and managed the operations for a local low-income weatherization agency.
Outreach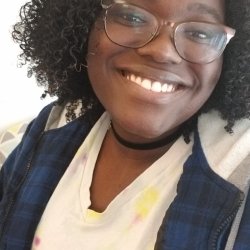 Chelsea Gaines, Outreach Coordinator
Chelsea joined GRID Alternatives Colorado as the Outreach Coordinator in 2020. Chelsea has a long history of working with non-profits in Outreach Services and Case Management roles. With this background, Chelsea is well equipped in working with clients and community partners. Outside of overseeing the application process, Chelsea builds connections with community organizations and informs the community of the solar programs available to them through GRID. In her free time, Chelsea advocates for affordable and safe housing, food security, and sustainability in the Fashion Industry. If you are interested in free solar, please apply now! Click our 'Get Solar' link at the top of the page to get started! Chelsea is excited to hear from you and stoked to get you started in the process!
Workforce & Volunteering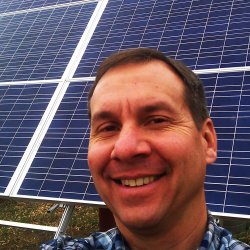 Troy Wanek, Solar Installation Trainer
Troy moved to Colorado to attend solar courses at Red Rocks Community College (RRCC) during the solar boom of the 1980s. That boom ended abruptly upon his arrival, and he entered the construction world eventually becoming a General Contractor. Jump to 2008, Troy returned to solar, this time developing and teaching solar energy courses for Red Rocks Community College while installing solar PV and thermal systems on the side. While at Red Rocks, he helped develop a similar solar degree program for Al-Balqa' Applied University in Al-Huson, Jordan. Later he conducted an off-grid installation class with Madison Area Technical College, installing two off-grid power systems for medical clinics in the Blue Mountain area of Jamaica. The last few years Troy has taught certificate courses for RRCC to individuals serving sentences in the Colorado Department of Corrections facilities. In 2021, Troy began a new role as a Trainer for GRID Colorado. Troy, his wife, and two dogs enjoy spending time in the mountains. Troy continues to develop ways to have everything operate by solar alone. This all began with a solar automated chicken coop.
Solar Installation Trainer
SolarCorps Workforce Development Fellow
Clean Mobility/EV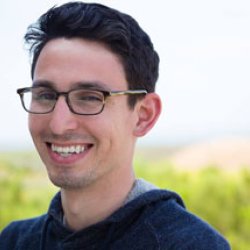 Christian McWilliams, Clean Mobility Manager
Christian McWilliams communicates with new applicants as a Customer Care Specialist. His past work has had him working with nonprofits including directing a voter outreach office and speaking with the public on migratory bird conservation on a tour from San Diego, CA to Fairbanks, AK. He received his Bachelors of Science in International Conflict Analysis and Resolution from George Mason University in Fairfax, VA and interned for several think tanks in Mumbai, New York, and Washington D.C while studying. He lives in Denver now and calls both Norfolk, VA and Rota, Spain home.