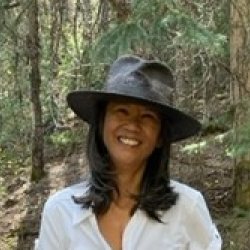 Margaret Kral, Executive Director
Margaret joined GRID Colorado in October 2022; she is a seasoned business leader who worked 28 years in community banking, starting at entry level positions to the top executive position as a former Well Fargo Community Bank President in Colorado. She left the banking industry and became an entrepreneur focused on systems change to address our world's most pressing issues, including climate change and health. Margaret has extensive experience in business, community engagement, finance, operations, and entrepreneurship.

"If you're looking for me and I'm not in the office, I'm probably out with nature. I love hugging trees, touching and feeling rocks and minerals and smelling the soil. Outdoors, travel and reading are my passions, but I have to admit on cold snowy days, I have been known to binge on Netflix Food shows like Midnight Diner!"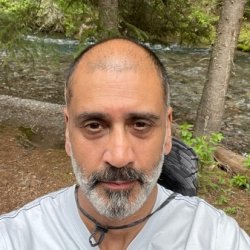 Kam Jaspal, Director of Strategic Development
Kam was born and raised in London, England then transplanted to Colorado over twenty five years ago. A Mechanical Engineer by trade, he worked in various European countries in sales engineering and leadership roles. Kam has worked in nonprofit leadership for over a decade. Previously serving in the low-income weatherization assistance program at ERC and Veterans Green Jobs. Standing up and operating a large weatherization program that served Denver and Jeffco counties. Since joining GRID in 2013, Kam has served in a variety of roles. From developing a single-family residential program to developing and managing commercial solar and large-scale community solar projects.

A die-hard outdoor enthusiast. Kam enjoys all the amazing activities and places Colorado offers.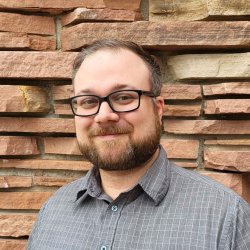 Mason Rubin, Office Manager/ Executive Assistant
Mason is the office manager and executive assistant for the Colorado GRID Alternatives office. In the past, Mason has worked in the non-profit sector supporting music education. He graduated from the University of Colorado at Boulder with a degree in business administration. He spent years working to get small businesses off of the ground and comes from an entrepreneurial family. Outside of work, Mason can be found outside in the sun on a disc golf course, or curating Dungeons and Dragons games for his friends and family.
Construction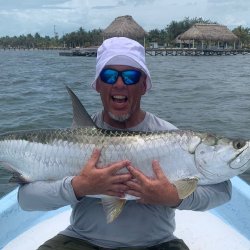 Lonnie Merscham, Construction Manager & Master Electrician
Lonnie grew up in Minnesota where he started his career as an electrician. In 1990, he moved to Colorado to pursue his dreams of snowboarding and generally spending more time outdoors. Lonnie ran his own electrical contractor business for 20 years until recently when he decided to specialize more heavily in solar electrical work. He is excited to work at a non-profit like GRID where he knows that his work will make a difference. Lonnie spends most of his free time outdoors and enjoys hunting and fishing in the Rocky Mountains.
Development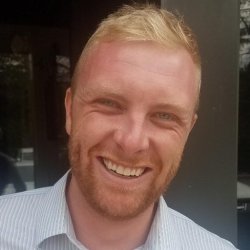 Cam Patterson, Development Officer
Cam is a Colorado kid, born and raised in Golden. He went to the University of Denver and received a B.S. in International Business. After seeing the very real consequences of climate change as a Peace Corps volunteer in Burkina Faso, he returned to Colorado dedicated to building climate resiliency and environmental justice at home. He began his journey in the solar industry in residential solar sales, before joining GRID Alternatives Colorado as an installer in June 2020. He became the business development officer in November 2020, and seeks to build strong relationships that encourage long-term investments in resilient communities. He is also currently working towards an MBA in Sustainability through Bard College. If he doesn't respond to your messages right away, you can probably find him adventuring in the mountains.
Outreach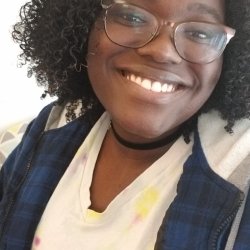 Chelsea Gaines, Outreach Manager
Chelsea joined GRID Alternatives Colorado as the Outreach Coordinator in 2020. Chelsea has a long history of working with non-profits in Outreach Services and Case Management roles. With this background, Chelsea is well equipped in working with clients and community partners. Outside of overseeing the application process, Chelsea builds connections with community organizations and informs the community of the solar programs available to them through GRID. In her free time, Chelsea advocates for affordable and safe housing, food security, and sustainability in the Fashion Industry. If you are interested in free solar, please apply now! Click our 'Get Solar' link at the top of the page to get started! Chelsea is excited to hear from you and stoked to get you started in the process!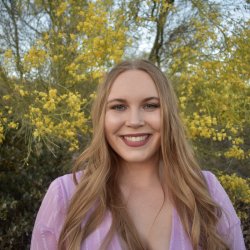 Rikayla Scholl, Outreach Coordinator
Rikayla is an Outreach Coordinator at GRID Alternatives Colorado, where she joined the team in late 2022. After receiving her master's degree in Sustainable Communities from Northern Arizona University, the allure of the Rocky Mountains led her to move to sunny Colorado where she connected with GRID. As an Outreach Coordinator, Rikayla works closely with the Workforce and Clean Mobility departments to make sure GRID finds the right people to connect with in the community. Rikayla is proud to work for GRID because of their shared passion for Equity, Inclusion, and Diversity (EID) and how it directly translates into the work done at GRID. In her free time, you can find Rikayla spending as much time as possible outdoors, binging tv shows, creating arts and crafts, and trying new restaurants all over Denver.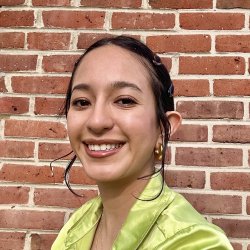 Vanessa Bernal, Outreach Coordinator
Vanessa Bernal (she/her/ella) is a bilingual outreach coordinator with GRID Alternatives. Born and raised in Denver, Colorado. After graduating from Westminster High School, she studied Industrial Design at Metropolitan State University. Since then, Vanessa has worked for several nonprofit organizations based in social, racial, economic, and environmental justice. She believes that environmental justice cannot exist without racial and social justice, which is what brought her to GRID Alternatives.

In her free time, she enjoys all things food (especially trying new restaurants), film, music, traveling, illustrating, and thrifting!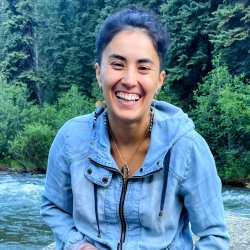 LaRae Goldsmith, Outreach Coordinator
Greetings Beautiful Beings! I am LaRae. (we/us/ours) I joined GRID in summer 2023 and feel excited to grow and build together with community. I've lived in Colorado nearly all my life, growing up in Thornton, going to undergrad at CSU Fort Collins, and now residing gratefully, curiously, and courageously in a land of many names known as Denver. I understand this Great Plains ecosystem to have been stewarded for many generations by the Arapahoe, Cheyenne, and Ute peoples and continue working to understand how we return land, resources, and w(h)ealth back to the many indigenous, Black, and immigrant/diasporic peoples from which they've been extracted.

I consider myself to be well-woven into community here thanks to local organizations like Satya Yoga Cooperative and Mo Betta Green Marketplace + Seeds of Unity Farm. Most of my background has been working alongside brilliant local youth at places like Academy of Urban Learning, Apprentice of Peace, and Project VOYCE. I see my work with GRID and solar // renewable energy as one of the many interconnected pathways towards healing the wounds created by systems of power rooted in violence and regenerating systems of power rooted in love. In my leisure, I enjoy reading the works of queer writers of color, deep diving into car pláticas and portals of possibility with my people, dreaming about our collective liberation, and playing with hummingbirds and finding frogs on adventures with my familia.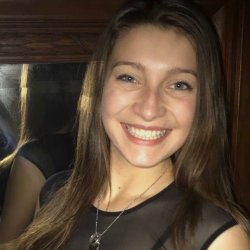 Rosa Cleary, Outreach Coordinator
Having just joined GRID Alternatives CO in September of 2021, Rosa is excited to advance GRID's mission of environmental justice in the Workforce Development space. Originally from central New York, Rosa attended Syracuse University majoring in Policy Studies. They got involved in grassroots racial justice organizing during a gap year, and have since had a passion for social justice and political advocacy. Rosa has worked on several local political candidates' campaigns and national campaign efforts in the 2020 Presidential Election. Rosa hopes to advance equity and access to basic resources (housing, transportation, healthcare, food, and education) by helping others see these as necessary for sustained participation in the Workforce rather than conditions of employment and access to financial resources. In her free time, Rosa loves to hike, listen to podcasts, knit hats, and spend time with her beloved pug.

Workforce & Volunteering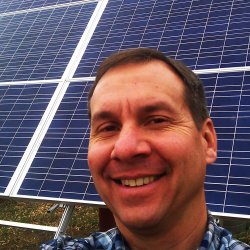 Troy Wanek, Solar Installation Training Manager
Troy moved to Colorado to attend solar courses at Red Rocks Community College (RRCC) during the solar boom of the 1980s. That boom ended abruptly upon his arrival, and he entered the construction world eventually becoming a General Contractor. Jump to 2008, Troy returned to solar, this time developing and teaching solar energy courses for Red Rocks Community College while installing solar PV and thermal systems on the side. While at Red Rocks, he helped develop a similar solar degree program for Al-Balqa' Applied University in Al-Huson, Jordan. Later he conducted an off-grid installation class with Madison Area Technical College, installing two off-grid power systems for medical clinics in the Blue Mountain area of Jamaica. The last few years Troy has taught certificate courses for RRCC to individuals serving sentences in the Colorado Department of Corrections facilities. In 2021, Troy began a new role as a Trainer for GRID Colorado. Troy, his wife, and two dogs enjoy spending time in the mountains. Troy continues to develop ways to have everything operate by solar alone. This all began with a solar automated chicken coop.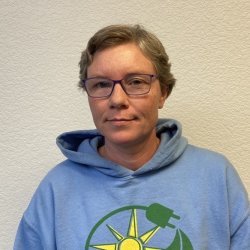 Whitney Owen, Solar Installation Trainer
Whitney has over a decade of experience in the solar and construction industries and has worked as a solar installer, designer, and project manager.  She brings additional experience in formal and informal educational environments and is pleased to have the opportunity to share her knowledge with others here at GRID Alternatives. Aside from her interest in solar she is passionate about building with natural materials and lives in a straw-clay home that she built.  She also loves outdoor adventures like skiing, climbing, hiking, camping and canyoneering. She spends much of her free time at home in her garden or pottery studio.