Executive Leadership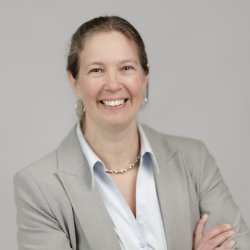 Erica Mackie, P.E., Co-Founder and Chief Executive Officer
Erica Mackie co-founded GRID Alternatives in 2001 and has developed it into a major national non-profit. Ms. Mackie has received numerous awards for her leadership of GRID Alternatives, including the Governor's Environmental and Economic Leadership Award in 2008, the New Leaders Council Energy Leadership Award in 2009, the James Irvine Foundation Leadership Award in 2010, the US Green Building Council's Green Building Super Hero Award in 2010 and the 2013 Clean Energy and Empowerment Award from C3E. Ms. Mackie's professional experience prior to GRID Alternatives included work in the social sector, first with survivors of domestic violence and then with youth at risk, as well as work in renewable energy and energy efficiency consulting and sales. She holds two bachelor's degrees from Southern Illinois University, one in Mechanical Engineering and the other in Physics.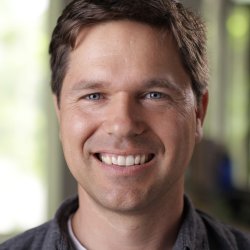 Tim Sears, P.E., Co-Founder and Chief Operations Officer
Tim Sears co-founded GRID Alternatives in 2001 and has developed it into a major national non-profit. He has shared with Erica Mackie numerous leadership awards for this work, and in 2014 was honored by the White House as a "Champion of Change" for Solar Deployment. Tim is a graduate of Stanford University with a degree in Civil and Environmental Engineering, and before starting GRID Alternatives managed consulting teams of engineers providing comprehensive energy efficiency retrofit recommendations and construction management of projects totaling over $3 million. Tim is also certified by the North American Board of Certified Energy Practitioners (NABCEP) as a Certified Solar PV Installer.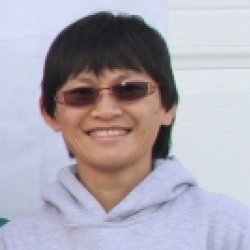 Bambi Tran, Vice President of Regions
Bambi grew up in the Washington, DC area. She holds a B.S. in Architecture from the University of Virginia, a Masters in Real Estate Development from the University of Maryland in College Park, and is a LEED Accredited Professional. In her career she has worked as a green builder, designer, and consultant for a number of private and non-profit developers, building owners, and design/engineering/contracting firms throughout the US and internationally. Bambi enjoys cooking, eating, hiking, traveling, reading, teaching, humming, building things, and spending time with her family. She believes in trying anything, especially unique foods, at least once!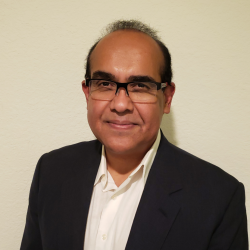 Hector Pena, Chief Financial Officer
Hector Pena brings 22 years of financial management experience, including 14 years of renewable energy experience in development, financing, construction, and operation in wind and solar power for utility scale, community, commercial, and residential projects. Hector has worked for companies such as Baywa, Suntuity, Scout Clean Energy, X-Elio, Solar Frontier (Idemitsu Renewables), Gestamp Solar (X-Elio), and Noble Environmental Power. At these companies, he worked in corporate and project financing and project operations of projects over $6B dollars. His experience includes Mergers and Acquisitions, Project Financing, Financial Reporting, and Asset Management. He worked for CIL (previously known as Corporation for Independent Living), a Connecticut nonprofit which partnered with service providers to deinstitutionalize care for those with intellectual and developmental disabilities to enable them to be fully engaged in their communities, as well as many other programs for high at-risk homeless community members.

Hector served for 12 years of active service in the U.S. Navy and 2 years in the U.S. Army active reserves. He received his Masters of Science in Accounting from Eastern Connecticut State University and Bachelors of Science in Financial Accounting from the University of New Haven.
Construction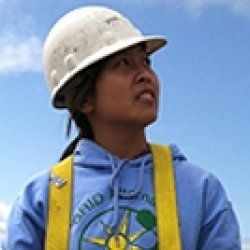 Anna Bautista, Vice President of Construction
Anna has broad experience in the solar industry as a site supervisor, hands-on trainer, and design and installation technician. In the private sector, she managed over $4M in residential and small commercial PV projects. She has worked on renewable energy projects and environmental justice campaigns in the Philippines, Haiti, and Costa Rica but is honored to share her skills locally to help democratize access to renewable energy and energy efficiency solutions and training. Anna has a degree in Electrical Engineering from MIT and is proud to represent among other women who are NABCEP Certified Installers in California.
Workforce Development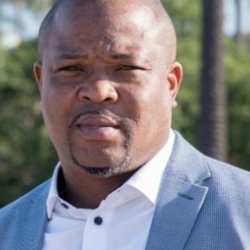 Adewale OgunBadejo, Vice President of Workforce Development
Originally from the east coast, Adewale moved to Southern California in 2007. Initially he worked at California State University, Dominguez Hills for the California African American Political & Economic Institute, a non-profit research organization that disseminated information into the Greater Los Angeles community. During the course of his employment, he took up the study of photovoltaics at Los Angeles Trade Technical College. It was at that time that he learned about and became involved with GRID Alternatives. Since then he has developed a passion for solar energy and all the possibilities its uses create.

"To be able to stay involved in building healthy and sustainable communities keeps me grounded as an individual, while staying connected to humanity at large."

"I am excited about the future; I've found something in which I am passionate about, that I can build a career in, while helping to save the environment. Just as important is the fact that I am also empowered to help others in a way that that benefits us all. As a Workforce Development Manager, GRID Alternatives provides me with a great opportunity, not only in which to learn and grow, but also to give back."
Development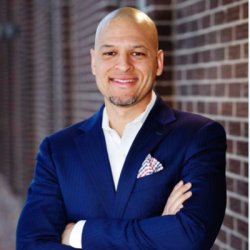 Christian Weaver, Vice President of Philanthropy
Christian Weaver served as the Program Director, leading the grantmaking programs for the Tribal Solar Accelerator Fund, a GRID tribal-led philanthropic grantmaking program supporting new solar projects in tribal communities across the country. Weaver has been in the strategic planning, development, and organizational development industry for over 20 years and has extensive experience in organizational leadership, fundraising, grant-making, and building partnerships. Prior to joining GRID, Weaver served as Associate Vice President of Major and Institutional Giving at the U.S. Soccer Foundation, Vice President of Development for the National Congress of American Indians, Director of Organizational Development for the Boys and Girls Clubs of America, and Manager of Major Gifts at the American Indian College Fund.

Weaver is passionate about environmental sustainability, conservation, community development and civil rights. He holds a bachelor's degree from Valdosta State University, a Master's in Indigenous Law from the University of Oklahoma College of Law, and is currently pursuing a second Master's in Sustainable Leadership from Arizona State University. Weaver is an involved citizen of his Tribal community, Shinnecock, and is also a board member of Shinnecock Sovereign Holdings.
Communications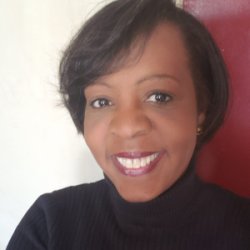 Carole Bernard , Vice President of Communications
Carole Bernard (she/her) has always been passionate about combining her interest and politics and communications to strengthen and empower individuals and communities. She brings 20+ years of nonprofit management experience to GRID from her home in Maryland.

Carole is originally from Boston, where her career started as a speechwriter for the Mayor of Boston and then as the Deputy Director of the Mayor's Office of Business Services. Her interest in strategic communications and storytelling grew in her role as the Director of Public Information for Action for Boston Community Development, Inc., a $350 million Community Action Agency. She moved to Maryland to work at the Enterprise Foundation as the Public Relations Manager, where she was able to address affordable housing issues on a national level. She also has served as the Director of Communications for the National Minority AIDS Council, Paralyzed Veterans of America, and the Rosslyn Business Improvement District. For the past 8 years, Carole has led nonprofit organizations in an Executive Director role at the Scleroderma Foundation Greater Washington, DC Chapter; the Washington Area Performing Arts Video Archive; Northwest Neighbors Village; and the Gateway Community Development, Inc. She most recently served as the CEO of the Amara Legal Center, where she addressed human trafficking in DC, MD, and VA, providing free legal assistance and services, while addressing racial justice and criminal legal reform. Carole is thrilled to be a part of the GRID team and looks forward to helping take GRID's messaging, branding, and awareness to the next level to ensure that everyone has access to renewable energy!

Carole received her bachelor's degree in Political Science from Framingham State College and her master's degree in print journalism from Boston University.
Policy and Programs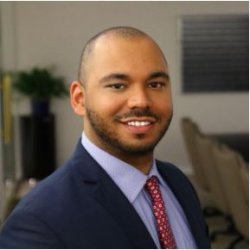 Christopher Walker, Vice President, Policy and Programs
Christopher Walker is GRID Alternatives' Director for the Solar on Multifamily Affordable Housing (SOMAH) program. Prior to coming to GRID, Chris was a Senior Program Manager at The Solar Foundation where he directed a federal solar workforce development effort and empowered cities to remove soft cost barriers to solar deployment through designation and technical assistance. Chris has also worked in residential sales at SolarCity, and at the Climate Institute, a DC-based think tank. Passionate about working at the intersection of climate action and environmental and economic justice, has volunteered extensively with the NAACP's Environmental and Climate Justice Program and holds B.A. and M.A. degrees from the University of Florida in Political Science, with concentrations in global political economy and sustainable development.

International Program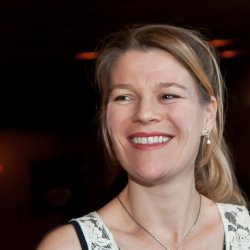 Jenean Smith, Senior Director of International Programs
Jenean Smith is the Senior Director of International Programs at GRID Alternatives. She combines her experience in international development and solar energy to lead the nonprofit's international work. She has a passion for protecting a balanced ecosystem, empowering women and ensuring renewable energy is accessible to all. Jenean joined the for-profit solar industry in 2007 and worked for Mitsubishi Electric's Solar Division and later worked for Trojan Battery Company's Renewable Energy Division. In 2008 she founded Power to the People, a non-profit organization that brings renewable energy solutions to the developing world, and facilitated its acquisition by GRID Alternatives. Before working in the solar industry, she was the Youth Program Director for the Riecken Foundation in Honduras and was a Peace Corps Volunteer in San Lorenzo, Boaco, Nicaragua. Jenean holds a BA in Sociology from UMASS Boston, an MBA from Northeastern University and a Masters in Sustainable International Development from Brandeis University.
Tribal Program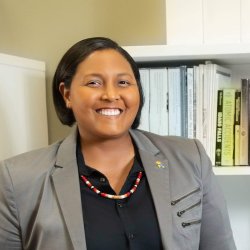 Talia Martin, Director of Tribal Programs
Talia is GRID Alternatives' Director of Tribal Programs. She brings 12+ years of experience in tribal and federal governmental issues on environmental waste management and nuclear and renewable energy. Talia is an enrolled member of the Shoshone-Bannock Tribes of Fort Hall, Idaho. Prior to joining GRID, she was the Tribal Department of Energy Director for the Shoshone-Bannock Tribes and performed as the liaison between the Tribes and the U.S. Department of Energy, Idaho Operations Office. She attended University of Kansas and received a B.A. in Chemistry and an M.S. in Pharmaceutical Chemistry. She also attended Haskell Indian Nations University and received an A.S. in Natural Resources. Her education has fueled her passion in promoting STEM-opportunities for tribal youth and integrating Traditional Ecological Knowledge into her work with GRID Alternatives and Tribal Nations. She resides on the Fort Hall Reservation where she enjoys hunting, fishing and camping with her family and coaching youth basketball.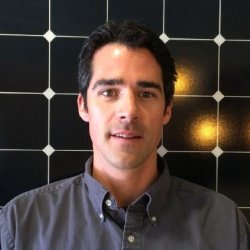 Simon Wood, Tribal Program Deputy Director
After completing an undergraduate degree in Canada, Simon moved to Colorado to pursue an internship with Solar Energy International. This set the course for his career and over the past two decades he has become proficient in PV system development, design, construction, and O&M. His skills are now focused on bringing renewable energy projects to low income communities and empowering people who serve them. Simon is an avid outdoors enthusiast and spends his time in Colorado skiing, biking, and river rafting with his wife and two kids.
People & Culture
Katie Kerr, Co-Vice President of People and Culture
Katie started at GRID as an AmeriCorps VISTA volunteer and has since transitioned into her role in HR building the department from the ground up. She graduated from Boston University with a BA in Sociology. She hails from sunny Philadelphia but now calls the Bay her home. She is deeply committed to creating an inclusive environment at GRID Alternatives where staff, clients, volunteers, and partners have a space to grow and feel heard.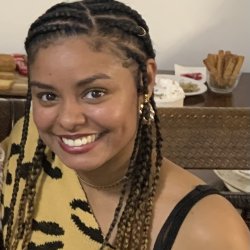 Antia Smith, Co-Vice President of People & Culture
Antia Smith is an experienced HR professional who joined GRID Alternatives in 2015. She and Katie co-created GRID's HR department with a focus on creating a fun, inclusive environment for GRID's people. She graduated from CUNY with a degree in Business Administration as well as earning additional professional HR certifications. In her free time, she loves exploring creative outlets and spending time with her daughter.
Operations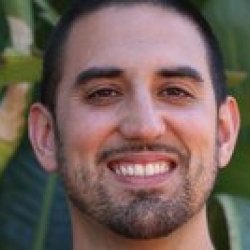 Steven Fernandez, Vice President of Operations
Steven has a degree in International Relations with a minor in Geography from Florida International University. After college he returned to his hometown in Pennsylvania and worked for a law firm in downtown Philadelphia, but found a new passion in solar technology. He enrolled in a Photovoltaic program offered by the City University of New York and soon after found work with a small renewable energy company. His desire to help others, implement renewable technologies, and enjoy the great outdoors lead him to California in 2008, where he joined GRID Alternatives' San Diego office as an AmeriCorps VISTA. From that humble beginning he has worked in several different positions with GRID Alternatives, giving him a great understanding of the organization and more passion for GRID's mission. In 2010 he moved to San Luis Obispo County to establish and lead GRID Alternatives' Central Coast office. After helping to launch our New York Tri-State office, Steven went on to take a role as Director of Operations with the GRID Alternatives Headquarters team. Steven is a NABCEP Certified PV Installation Professional and licensed NJ Electrician.
Salesforce Business Analyst
Procurement and Logistics Manager