The Solar Futures program leverages GRID Alternatives' hands-on solar installation model in order to educate and inspire the next generation of solar leaders. The program's initial emphasis will be on supporting programming for high school students in California's Inland Empire and San Joaquin Valley, combining classroom-based sessions with real-world experience installing solar for GRID Alternatives' income-qualified clients.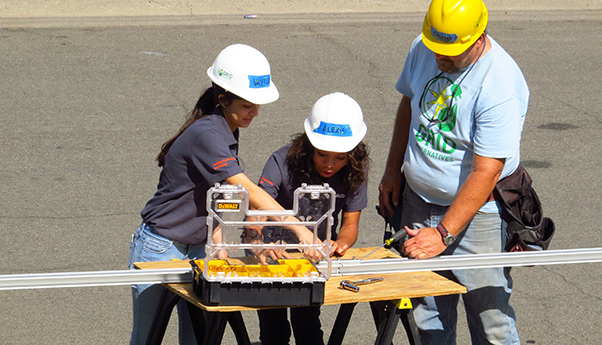 Contact your local GRID office to find out what Solar Futures opportunities are available near you. 
Solar Future K-8 Classroom Toolkit
The Solar Futures K-8 Toolkit contains resources for giving presentations to young students about solar and renewable energy, solar jobs, and energy conservation. These resources are designed to support anyone who wishes to visit a classroom and share their enthusiasm for renewable energy.