GRID members use the power of renewable energy to heal the planet and change lives and communities in the process, all by their ongoing support of GRID Alternatives. Making renewable energy and job training accessible to all communities is more important than ever. Together we are changing lives.
Your membership makes you a part of something big and will unlock substantial impacts for communities on the frontlines of climate change. You'll also get priority access to special events and solar installations, plus some fun GRID gear.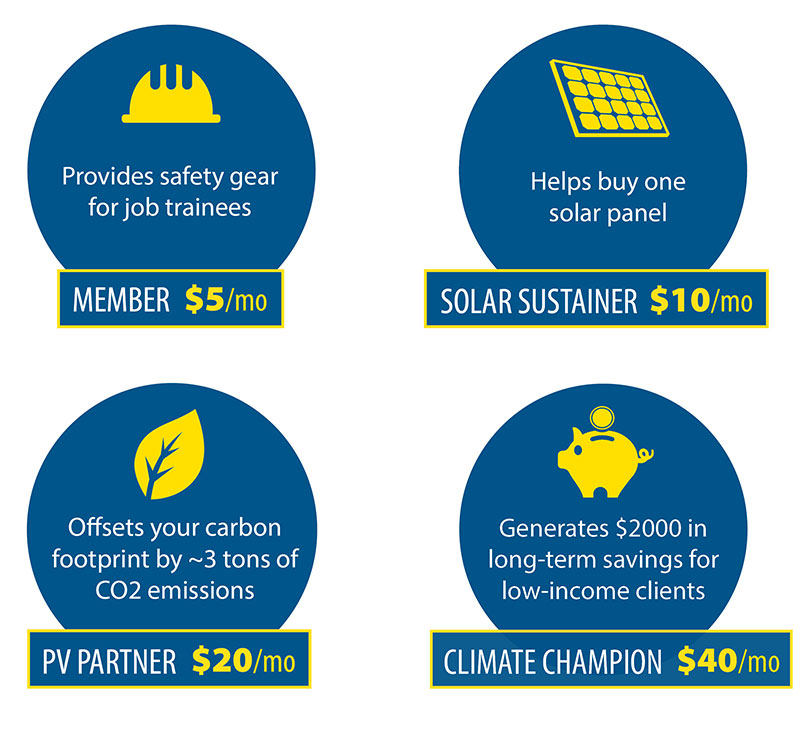 Learn more and become a member of your regional GRID affiliate today!