Executive Director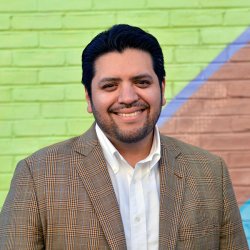 Jaime Alonso, Executive Director
Jaime Alonso was born and raised in the Coachella Valley. Like many in this region, he came from a family of Mexican migrant farmworkers. Raised in a mobile home in an unincorporated area of Riverside County, Jaime recognized early on that access to adequate housing, safe drinking water and reliable energy sources were not readily available to all. This recognition motivated him upon his return to the Coachella Valley after graduating from the University of California in Los Angeles (U.C.L.A.) in 2005 to become active with Inland Congregations United for Change (ICUC), a faith-based community organizing network. During this time, Jaime also joined local community leaders in Coachella, CA to form what would become Raices Cultura, an arts and culture organization committed to the empowerment of youth and adult residents through artistic self-expression and cultural inclusivity.

Jaime graduated from Brooklyn Law School (2009) with honors and spent ten years working as a legal and policy professional in the Washington D.C. metropolitan region. A California native through and through, Jaime has maintained strong ties with organizations and policymakers in the Inland Empire region. In his role as Executive Director for GRID Alternatives, Inland Empire (Riverside, CA), Jaime manages construction, workforce, outreach, development, tribal, communications and operations staff to install solar electric systems using both production and job training models and benefiting a mix of multifamily affordable properties, mission-aligned community facilities, and single family homes owned by income-qualified families.

Jaime works to grow GRID Alternatives' presence, policy influence, positive public image, mission impact, and financial viability in the region, including networking and speaking presentations. Jaime is a current board member (2022-2024) of Lift to Rise, a non-profit organization in the Coachella Valley focused on radically increasing the supply of affordable housing by creating, expanding, and underwriting the affordable housing pipeline in the region, among other transformational initiatives. Jaime is also a Member of Citizens Business Bank's Community Advisory Committee (2021-2023) where he helps advise the bank on how best to shape and measure performance of its Community Reinvestment Act activities in order to help meet the needs of low and moderate-income neighborhoods and individuals.

Jaime enjoys wilderness, the arts, and traveling.
Operations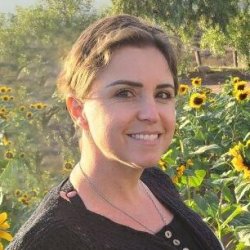 Kara Allen, Administrative Manager
Kara was born in New Mexico and raised in a military family where she moved from coast to coast, eventually landing in Southern California. When Kara found GRID, she was inspired by her fellow employees' desire to help families, communities, and the environment—as plants are her passion.

She loves animals, especially her dog Ryder, spending time with her partner and boys, baking, and working out.
Development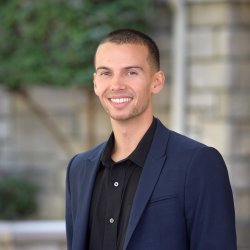 Walker Woodard, Development Manager
Walker is a long-time resident of the Inland Empire, based in Moreno Valley, and a UC Riverside Alumnus with a Bachelor of Science in Biology. As a first-generation college graduate and advocate for socioeconomic mobility, Walker began his career in University Advancement stewarding major donors as part of UC Riverside's first comprehensive fundraising campaign, "Living the Promise" which raised over 312 million dollars.

In addition to donor relations, Walker brings a diverse development background in grant management across government agencies, nonprofits, and academic institutions. Walker was introduced to GRID Alternatives through collaboration on clean energy projects and programs in the Bay Area. In his work at GRID Inland Empire, Walker is excited to be back in the region and seeks to connect mission-aligned corporate, foundation, government, and community leaders with the meaningful and ground-breaking work of GRID Alternatives.

Walker is passionate about ensuring the clean energy future is reflective of everyone in the Inland Empire and centered on the mission of building community-powered solutions that advance economic and environmental justice.

Outside of Walker's role at GRID Inland Empire, he is an avid hiker and national park pass holder who enjoys staying active through "walking."
Outreach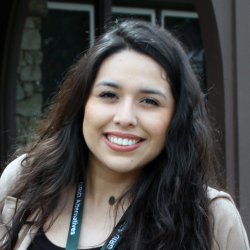 Yoselyn Sanchez, Outreach Manager
Yoselyn is a Southern California native, born in Los Angeles, CA and later moved with her family to the San Jacinto Valley. Yoselyn is a first generation graduate from the University of California, Riverside with a B.A. in Public Policy. Before joining GRID, Yoselyn interned with the City of Corona management services, supporting the city manager's office with programming and resident services. After graduating, Yoselyn served an AmeriCorps term with GRID's SolarCorps program and the rest is history. Hundreds of families served later, Yoselyn's goal remains to enhance the lives of those who need it most in the IE region and beyond.

Her favorite part about working at GRID is the community building she gets to support and the families she gets to know along the way. Yoselyn oversees the Outreach Department at GRID IE, bringing GRIDs mission and vision of a renewable future that includes everyone into Riverside, San Bernardino, and Inyo counties.

When she's not out on the field Yoselyn enjoys spending time with her family, cooking (and eating), planning getaways, lifting weights, and watching British TV shows.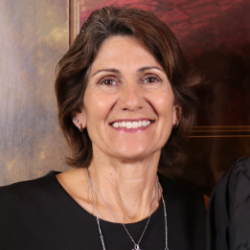 Lisa Castilone, Community Development & Tribal Program Manager
Lisa is a long time resident and is one of the original staff of GRID Alternatives IE. Over the past 12 years, Lisa has been responsible for serving low income families, building GRID brand and promoting GRID programs throughout the IE. Lisa also helped develop GRID's national Tribal Program and works primarily with seven tribal nations, developing renewable energy projects.

Lisa has been instrumental in the success of many significant tribal projects such as; CA 1st Low Income Community Solar project sited on a reservation, tribal clean mobility pilot program, microgrid projects, tribal multi-family as well as serving over 800 single family residence in the IE.

Lisa is a hands-on person with a strong sense of advocacy in serving others in the renewable energy sector and protecting the environment. Lisa is committed to creating a healthier tomorrow for future generations by implementing the three R's: Renew, Reuse and Recycle.

Lisa enjoys spending time with her large family, walking with her dog and ocean sunsets.
Workforce & Volunteering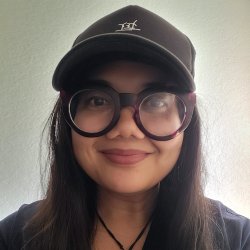 Cynthia "Cindy" Corrales, Workforce and Volunteer Manager
Cindy is a Stockton, California native with a Bachelor of Science degree in Environmental Biology from Cal Poly Pomona. She has been a resident of the Inland Empire region for the last 17 years.

Prior to GRID, Cindy served the Greater New Orleans, LA area with non-profit Green Light New Orleans where she assisted in coordinating 1,000 volunteers to install 30,000+ energy efficient light bulbs for more than 2,000 households. Having enjoyed that experience so much, she was lucky to find out about GRID Alternatives when she moved back to the Inland Empire region.

Cindy is passionate about environmental justice work with a focus on clean energy and in her role, oversees the Workforce and Volunteerism programs at GRID Inland Empire.

Cindy enjoys cooking, hanging with her cats, and playing on her keyboard.
Workforce and Volunteer Program Specialist
Workforce Programs Coordinator
Marketing & Communications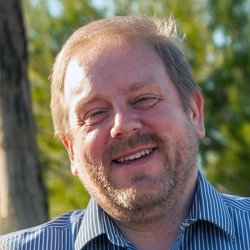 Richard Lintin, Marketing & Communications Director
Richard was born and raised in the United Kingdom. Richard graduated from Brunel University in London with a degree in Engineering and Management.

Richard started his career as an Engineer at a large heavy industry company in Birmingham (UK). During his time there he realized that perhaps a career in Engineering was not his future. He pivoted to graphic design and communications, subjects he had previously excelled at during his education, and transitioned into the internal Communications and Training department.

In 2000 Richard accepted a promotion and emigrated to Riverside, California—beginning a 20+ year career in corporate communications. He built an internal Design and Ad Agency that became a full service Marketing and Communication department for an International materials and technology corporation. He was a key member of the IPO team that successfully launched the company on the New York Stock Exchange.

In 2022 Richard joined GRID Alternatives Inland Empire as the Marketing and Communications Director. He is excited to use his extensive for-profit experience and begin a new chapter in his career with this vital non-profit serving the local community in which he has lived and worked for over two decades.
Construction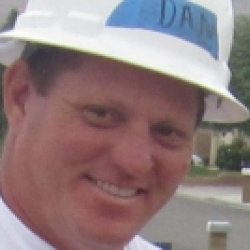 Dan Glasow, Construction Operations Manager
Dan grew up in Southern California. He has worked in construction (residential and commercial) for over 13 years, including more than 6 years in the solar industry. Dan likes meeting new people and all sorts of challenges.

He enjoys camping, fishing, and spending time with his family.