Executive Leadership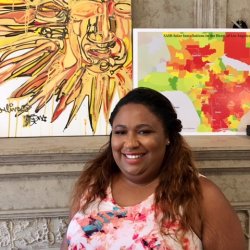 Ashley Christy, Executive Director
As a Bruin and native Angeleno, Ashley loves Southern California and all the great things it has to offer. Ashley realized she really wants to help people and communities at an early age and opted to go to an alternative high school in Compton to prepare for a career in medicine. After receiving her BA in History from UCLA, she began her career path by working in several different industries before catching solar fever in 2011. After working in the for-profit world for 7 years, she realized that the desire to help her community was not being fulfilled and decided to embark on a different path that combined both her love for renewable energy and community development. GRID affords her the opportunity and she could not be happier! She is excited to bring her experience with project administration and business operations to the GRID family and hopes to make a positive impact in her community and spread the culture of GRID wherever she goes. She is thrilled that she has the opportunity to work for such a positive company with such a wonderful approach and diverse perspective on people, planet and employment.
Construction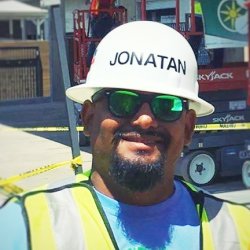 Jonatan Escalante, Director of Construction and Operations
Jonatan Escalante was born in Guatemala City. After graduating from construction design, he moved to the United States. He started working on different construction trades and in 2009 he finally joined the solar industry. After 10 years of experience in working in design and construction for the same solar company and finishing multiple projects from 2KW up to 2MW, he decided to move forward on his career and applied to Grid Alternatives greater Los Angeles. Now he feels proud to be part of the Grid family. He is proud of himself because coming from another country wasn't an obstacle for him to succeed in the U.S. He looks forward to seeing what the future has for him with GRID Alternatives.
Development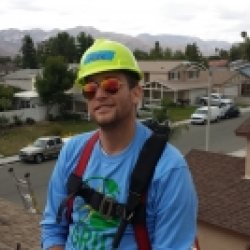 Alex Turek, Director of Strategic Development
A New York transplant, Alex came to Los Angeles to study urban and regional planning at UCLA, focusing his research on climate change mitigation through a regional planning framework. After graduation, Alex continued policy research at the UCLA Luskin Center for Innovation where he led research projects in both the Alternative Energy and Alternative Fuels (PEVs) initiatives. GRID teamed with the Luskin Center for a solar at affordable housing report, where Alex saw GRID's social mission firsthand and economic and environmental justice in action.

Alex joined GRID in May 2016 to help launch GRID GLA's multifamily and commercial non-profit program. Alex works to develop partnerships with affordable housing non-profits to bring solar and job training to them and their residents, as well as to other mission-aligned non-profits who can reduce their operating costs and reinvest savings back into their mission.
Outreach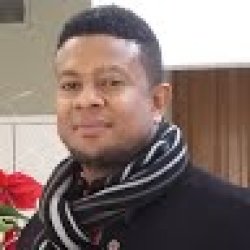 Nick Boateng, Director of Outreach
Nick Boateng is a military veteran with combat tours in Iraq and Afghanistan. Nick has also worked for the Treasury department in the Agency for Enterprise Solutions. Nick likes to travel and is passionate about the environment and the impact it has on our societies. Nick is aspiring to be a social entrepreneur and would like to leave a legacy in renewable Energy and agriculture. Working at Grid Alternatives GLA outreach is giving Nick an opportunity promote Solar photo voltaic education and usage in the communities across Greater Los Angeles.
Program Administration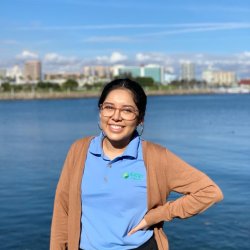 Teresa Perez, TCC Program Manager
Teresa Perez grew up in East Los Angeles and has always been driven to help create healthy and safe communities across Los Angeles. Teresa graduated from the California State University, Long Beach in 2015 with a Bachelor of Arts in Environmental Science and Policy. Teresa started her career with GRID Alternatives as a SolarCorps Fellow in 2016, and then joined the Development team to manage the Corporate Sponsorship Program. After leaving GRID, Teresa worked for the Los Angeles County Department of Public Health to help coordinate and plan the largest lead paint remediation initiative in the country. Teresa has returned to GRID help plan and implement the Transformative Climate Communities (TCC) Green Together Program for the community of Pacoima.
Workforce Development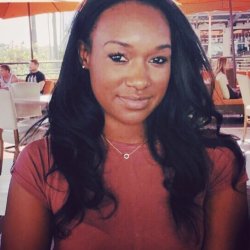 Shameka Dixon, Director of Workforce Development
Shameka was born and raised in Los Angeles, CA. Where her interest in Community Development started. Leading to a full and fruitful career in Workforce Development. Shameka has worked in Workforce and Economic Development for over 10 years, after obtaining her degree in Economics.

Being a conscious person and completely understanding the plight of underserved communities, Shameka sought work with organizations seeking to assist communities with tools to overcome overwhelming odds and succeed.

Shameka has found her passion within workforce and Economic Development and thrives on building the capacity of individuals. Shameka's goal is to secure as many people as possible, with new skills and living wages. Decreasing disparities in quality of life.
Workforce Development Program Manager
Workforce Development Coordinator