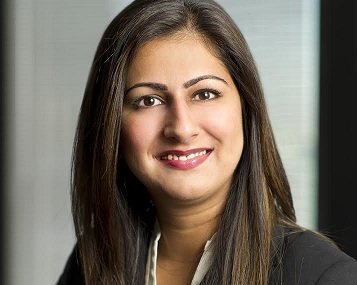 Rahima Butler, Board President
Rahima Butler is a Managing Director in KPMG's Power & Utilities (P&U) practice and has worked extensively with energy utility clients for over 15 years. At KPMG, Rahima is responsible for providing advisory services to clients with their business and technology transformation journey, which includes - helping utilities navigate transformational risks, providing guidance on transformation leading practices, lessons learned and technology solutions to drive future state innovation and support successful business outcomes. Prior to KPMG, Rahima was a Director at PricewaterhouseCoopers in their P&U practice driving delivery of digital change for utility clients through technology and business transformations in North America that included multi-service, multi-jurisdictions, multi-company and in a Merger and Acquisition environment. Rahima is originally from Toronto, Ontario Canada, with a degree in Industrial Engineering and is proud to be on the Board of Directors for GRID Alternatives GLA and to help support the mission to make solar energy accessible to low income families.
---

Anthony Hernandez, Board Treasurer
Anthony Hernandez is a licensed Electrical Engineer with the state of California, and a LEED® Accredited Professional, and holds a M.S. in Engineering Management and B.S. in Electrical Engineering, both from Cal Poly Pomona. He has two decades of experience within the energy and construction industries. Throughout his career he has held various leadership roles in customer service, construction management & design, product development & management, energy markets & procurement. Anthony is currently the Principal Manager for SCE's Energy Contracts Origination team. His team oversees all aspects of the deal-making and solicitation processes for SCE's Energy Procurement & Management organization, which is responsible for developing SCE's multi-billion dollar energy resource portfolio, in furtherance of State goals and SCE's clean energy vision. Anthony has also led teams responsible for SCE's portfolios of Energy Efficiency, Demand Response, and Distributed Generation programs, as well as, SCE's related tariff offers. He currently volunteers as a Strategic Advisor for SCE's Latinos for Engagement Advancement & Development (LEAD) Employee Resource Group, and serves as a Board Member for GRID Alternatives Greater Los Angeles.
---

Jack Olree
Jack Olree serves as a Senior Community Relations Vice President and on-the-ground lead for Wells Fargo's Corporate Philanthropy & Community Relations Team. He is responsible for implementing the company's community and economic development programs in the San Fernando/Santa Clarita Valley's and throughout the Greater Los Angeles area. Olree began his career with Wells Fargo in 2011 and represents the company in all aspects of community outreach, building and maintaining relationships with internal and external stakeholders, activist groups, and nonprofit organizations to position Wells Fargo as a premier corporate citizen within Los Angeles market. A strategic, energetic leader with a passion for helping the homeless, veterans and small businesses, Jack comes from a family of entrepreneurs and is a subject matter expert, overseeing all business-related non-profits in the Wells Fargo Los Angeles Foundation portfolio.
With more than 22 years of banking experience working in the areas of community development, community relations, strategic philanthropy, mortgage and business banking, Jack was a Regional Vice President for First National Bank of Chicago & Bank One and leverages his past career & field experiences in his role at Wells Fargo. An active member and leader within the region, Jack serves on non-profit boards related to Wells Fargo's priority pillars. Jack attended Calvin College for his Bachelor of Arts in Business with a focus on small business management.
---
Salvador Nunez
Salvador Nunez is passionate about using data to promote sustainability and economic empowerment. He has combined an understanding of business strategy, operations, and data science to automate data-driven decision making across multiple industries and domains: from behavioral energy efficiency and rooftop solar to social media and fintech. He holds a B.S. in Biomedical Engineering from Yale University, as well as a M.Eng. in Industrial Engineering and Operations Research and a Certificate in Engineering and Business for Sustainability from UC Berkeley. Salvador is a Climate Reality Leader and currently works as an Analytics Manager at Block (formerly known as Square). Prior to Block, he worked at Meta (formerly Facebook), Opower (now Oracle Utilities), and NRG Home Solar, where he developed software to optimize solar installation logistics and automate solar asset management.
---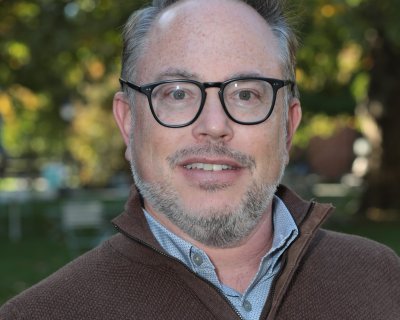 Daniel Tenenbaum, Board Secretary
Daniel Tenenbaum is the founding principal of Pacific Crest Real Estate (PCR). Since 1995, he has overseen all PCR activities including the acquisition and management of multifamily housing in Los Angeles. Under his leadership he has acquired real estate holdings valued at over $200 million and managed over 1,300 apartment units. Mr. Tenenbaum is the Past Chair of the California Apartment Association (CAA) Los Angeles Advisory Council and a member of the CAA State Board in Sacramento, where he is a member of its Legislative Steering Committee that reviews and takes positions on all proposed housing-related legislation in the State Legislature.

In 2016 Daniel was appointed by the Mayor of Los Angeles as a commissioner of the Housing Authority of the City of Los Angeles, a $1.8 billion organization that provides housing subsidies and programs for low income and homeless individuals. HACLA also oversees the management of over 58,000 subsidized apartment units, making it the third largest landlord in the city. He was reappointed in September 2019 for a 4-year term and is currently Vice-Chair of its Board of Commissioners.

He has been an advocate for improving programs to house the homeless at Home for Good, a partnership of United Way of Greater LA and the LA Area Chamber of Commerce, and with PATH (People Assisting the Homeless) Lease Up programs. As an apartment owner, he has also partnered with LA County funded agencies to house the formerly homeless. He is consulted frequently by the LA Times and by senior LA City and County staff related to the apartment industry, homelessness and affordable housing.

Aside from his significant involvement in housing, Mr. Tenenbaum is the former Chair of the Jewish Venture Philanthropy Fund, an entrepreneurial giving circle that has donated over $2 million to deserving non-profits including Food Forward's Wholesale Market Recovery Program and Jewish World Watch's efforts to end genocide. Daniel is also on the board of the Breed Street Shul Project in Boyle Heights that recently received $15 million in California State funding for the rehabilitation of this historical building to serve the local community. He was also on the board of transportation advocate group Move LA for 10 years, a non-profit that helped pass LA County's Measure M, a $120 billion public transportation ballot measure.

Daniel obtained his master's degree in business administration from Harvard Business School and a bachelor's of commerce degree from McGill University. While at McGill, he was President of the Student Society, representing over 25,000 undergraduate and graduate students.

Daniel resides in Los Angeles with his 2 daughters. He is fluent in French and conversant in Spanish, Danish, and Hebrew.
---