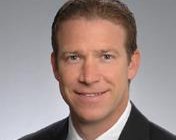 Jeffery R. Atkin, Board President
Jeffery R. Atkin is a business lawyer and managing partner of the Los Angeles office of Foley & Lardner LLP. His areas of practice cover a broad range of business and financial matters, including renewable energy, project finance, private placements, mergers and acquisitions, joint ventures, real estate development and equipment procurement and leasing. Mr. Atkin is chair of the Solar Energy Team, co-chair of the Energy Industry Team, and a member of the Latin America Practice.
Mr. Atkin's experience in renewable energy and project finance includes representing developers, investors, lenders and landowners in the construction, project development, infrastructure acquisition and financing of renewable energy generation facilities, including wind, solar, hydro, geothermal and biomass facilities, and other non-energy related project development.
Prior to joining Foley, Mr. Atkin was a judicial extern with Judge Sidney R. Thomas of the United States Court of Appeals for the Ninth Circuit.
---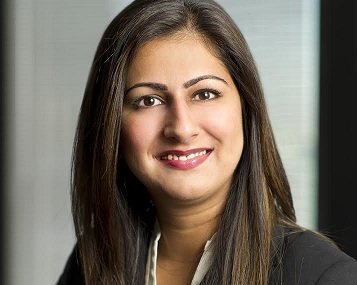 Rahima Butler, Board Treasurer
Rahima Butler is a Managing Director in KPMG's Power & Utilities (P&U) practice and has worked extensively with energy utility clients for over 15 years. At KPMG, Rahima is responsible for providing advisory services to clients with their business and technology transformation journey, which includes - helping utilities navigate transformational risks, providing guidance on transformation leading practices, lessons learned and technology solutions to drive future state innovation and support successful business outcomes. Prior to KPMG, Rahima was a Director at PricewaterhouseCoopers in their P&U practice driving delivery of digital change for utility clients through technology and business transformations in North America that included multi-service, multi-jurisdictions, multi-company and in a Merger and Acquisition environment. Rahima is originally from Toronto, Ontario Canada, with a degree in Industrial Engineering and is proud to be on the Board of Directors for GRID Alternatives GLA and to help support the mission to make solar energy accessible to low income families.
---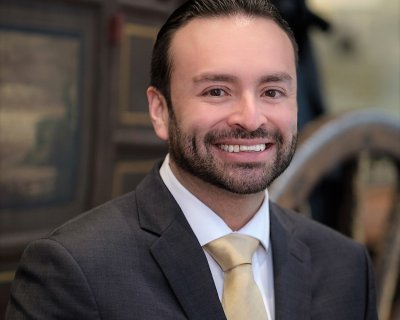 Luis Gonzalez, Board Secretary
Luis Gonzalez currently oversees Community Relations and Philanthropic initiatives for Wells Fargo Bank for Los Angeles County. In his role, Mr. Gonzalez supports community development initiatives and oversees grant- funding efforts on behalf of Wells Fargo Bank and the Wells Fargo Foundation.
Mr. Gonzalez joined Wells Fargo in 2014 overseeing corporate communications and public relations efforts in the San Diego region. He brings over 19 years of experience working in community relations and community based initiatives. His efforts have aided in the implementation of various programs focused on education, health and human services, civic projects and economic development throughout Southern California.
---

Anthony Hernandez
Anthony Hernandez is a licensed Electrical Engineer with the state of California, and a LEED® Accredited Professional, and holds a M.S. in Engineering Management and B.S. in Electrical Engineering, both from Cal Poly Pomona. He has two decades of experience within the energy and construction industries. Throughout his career he has held various leadership roles in customer service, construction management & design, product development & management, energy markets & procurement. Anthony is currently the Principal Manager for SCE's Energy Contracts Origination team. His team oversees all aspects of the deal-making and solicitation processes for SCE's Energy Procurement & Management organization, which is responsible for developing SCE's multi-billion dollar energy resource portfolio, in furtherance of State goals and SCE's clean energy vision. Anthony has also led teams responsible for SCE's portfolios of Energy Efficiency, Demand Response, and Distributed Generation programs, as well as, SCE's related tariff offers. He currently volunteers as a Strategic Advisor for SCE's Latinos for Engagement Advancement & Development (LEAD) Employee Resource Group, and serves as a Board Member for GRID Alternatives Greater Los Angeles.
---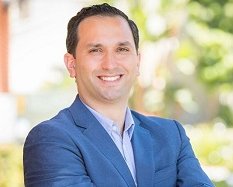 Sam Jammal
Sam Jammal is a regulatory attorney and policy advocate based in Los Angeles. He focuses on navigating regulatory environments for early growth companies seeking to bring innovative technologies into the market. Sam currently works as Senior Director of Regulatory Affairs and Counsel for a smart cities and transportation advertising start-up. He spent several years working in clean energy and transportation sectors at leading solar and electric vehicle companies. In these roles, Sam worked with government officials and stakeholders to drive the adoption of new technology. Before entering the private sector, Sam held senior roles in government as a Chief of Staff in the United States House of Representatives, Legislative Counsel in the United States Senate and as a former Obama Administration official at the United States Department of Commerce. Sam began his career as a civil rights attorney at the Mexican American Legal Defense and Educational Fund (MALDEF). During the 2018 primary election, Sam was a candidate for Congress in California's 39th congressional district. In addition to serving on the board of Grid Alternatives Greater Los Angeles, Sam serves on the boards of the Coalition for Human Immigrant Rights Los Angeles (CHIRLA) and Voices for Progress. Sam received his undergraduate degree from the University of Southern California and his law degree from The George Washington University Law School. He is licensed to practice law in California.
---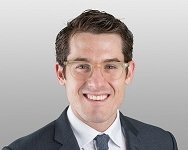 Jake Levine
Jake Levine is a member of Covington's Public Policy and Government Affairs Practice Group, and its Clean Energy and Climate Industry Group. Mr. Levine advises clients on a variety of public policy, legislative, regulatory, and business matters related to clean energy, climate, water, transportation, and technology. Prior to joining Covington, Mr. Levine held a number of senior positions at the intersection of clean energy policy and technology. Mr. Levine served most recently as Senior Counsel and Principal Consultant to California State Senator Fran Pavley, where he led a team focused on state policy related to climate change, electric vehicles, energy storage, drought and water policy. As part of his duties in the State Senate, Mr. Levine led the successful campaign to draft, design, and enact SB 32 (Pavley) and AB 197 (Garcia), new climate and environmental justice legislation in California.
Mr. Levine also served as Chief of Staff to the President of Opower, a software firm that uses big data and behavioral science technology to help consumers take control of their energy use. In this role, Mr. Levine managed a series of cross-organizational projects, including development of policy innovation, partnerships, and sales opportunities in Latin American and Asia, as well as federal and state-level regulatory reforms related to the U.S. utility sector. From 2009 to 2010, Mr. Levine served in the White House Office of Energy and Climate Change, where he worked on a host of innovative energy policies, including the most stringent fuel economy standards ever set and the first-ever greenhouse gas emissions standards for cars and trucks. He served as a member of President Obama's delegation to the U.N. Conference of Parties in Copenhagen, as a member of the 2009 Presidential Inaugural Committee, and during the 2008 presidential campaign, traveled with Senator Obama to more than 20 states and Europe, managing the national press corps.
---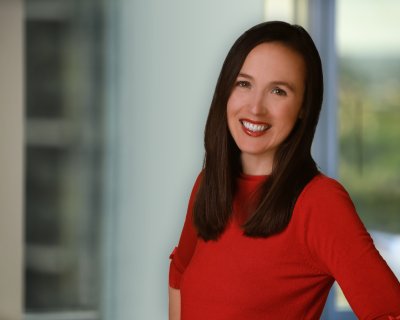 Sara Neff
Sara Neff is Senior Vice President, Sustainability at Kilroy Realty Corporation. Sara took Kilroy from having no sustainability program to being named the #1 publicly traded real estate company on sustainability in North America by GRESB, and under her leadership, the company committed to becoming the first carbon-neutral real estate company in North America by the end of 2020.
At Kilroy, she oversees all sustainability initiatives such as solar and battery dealmaking, the implementation of energy and water efficiency initiatives throughout the existing and development portfolios, the integration of sustainability standards into annual financial reports, and the launch of the Kilroy Innovation Lab. She holds a BS from Stanford and an MBA from Columbia Business School.
---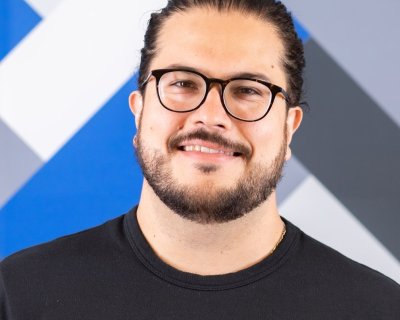 Salvador Nunez
Salvador Núñez is a business strategist and data scientist who is passionate about data, sustainability, and bringing the world closer together. He holds a B.S. in Biomedical Engineering from Yale University, as well as a M.Eng. in Industrial Engineering and Operations Research and a Certificate in Engineering and Business for Sustainability from UC Berkeley. He works at Facebook as a Business Intelligence Manager in Entertainment Partnerships. Salvador is a Climate Reality Leader and co-chairs the Green@ employee group at Facebook Los Angeles. Prior to Facebook, he marketed energy efficiency and customer engagement software to Latin America at Opower (now Oracle Utilities). Salvador also developed software to optimize solar installations through predictive analytics and automate solar asset management at NRG Energy.
---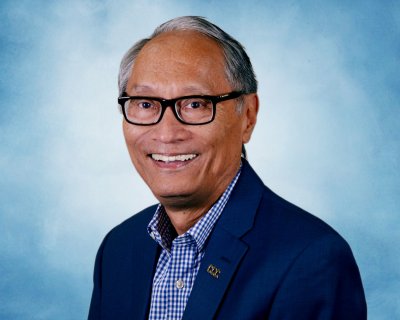 Bruce Saito
Bruce Saito was appointed Director of California Conservation Corps – the oldest and largest conservation corps in the nation – by Governor Jerry Brown in September of 2015. He is leading the organization in its commitment to enhance the Corpsmember vocational experience and expand environmentally focused projects that make California an even better place to live. Bruce's career with the Corps goes back to 1977 during the CCC's earliest days. He started as a supervisor/instructor at the Bret Harte Training Academy in Calaveras County, and over the next ten years, promoted his way up to director of the Los Angeles Urban Center and the Conservationist Supervisor CCC Camarillo Center.
In 1986, Bruce helped establish the non-profit Los Angeles Conservation Corps (LACC). He later served as the LACC executive director- devoting 30 years to the program and growing it to be one of the country's largest local-nonprofit corps. In 2014, LACC's Charter High School was renamed the Saito Charter High School.
Bruce previously served as board president for the Corps Network and he currently serves on the Corps Network Board of Directors and Corps Council. In 2014, Bruce was honored with the Corps Legacy Achievement Award. In California, he served as president of the California Association of Local Conservation Corps that represents 14 certified local conservation corps programs. Additionally, he continues to serve on a number of Los Angeles Boards and Commissions, including the Friends of Manzanar, Little Tokyo Senior Nutrition Center, Community Nature Connection, the Coalition for Responsible Community Development, the LA Education Corps, the LA League of Conservation Voters (LACLV) and the Los Angeles County Beaches and Harbor Commission.
Bruce grew up in Los Angeles, graduated from San Francisco State University, and resides in Long Beach, CA.
---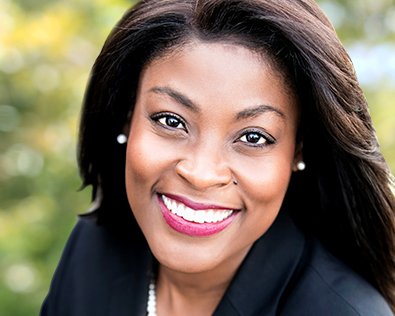 Alicia Schwarz
Alicia is Senior Vice President and Chief Compliance Officer at The Walt Disney Company at its headquarters in Burbank. Originally from Florida, she's devoted her legal career to anti-corruption, international trade, and other regulatory compliance matters. At Disney, she is responsible for administering the Company's global compliance program. Alicia brings wide-ranging experience to the leadership of GLA along with her impressive qualifications, sound judgment, and (most importantly) a passion for using solar energy as a tool to empower underserved communities.
---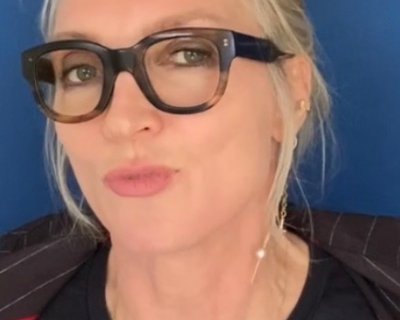 Belinda Waymouth
Belinda is an environmental journalist and advocate. A weekly eco-correspondent for the KGO 810 radio show "It's the Planet Stupid," she's also created a late-night comedy news style television show "The Eco FIX." Starting out in broadcast journalism for Radio New Zealand, she went on to work in print journalism, public relations, and as a photographer. After completing a Geography/Environmental Science degree at UCLA, she joined UCLA's Institute of the Environment and Sustainability as their senior writer, reporting on cutting edge climate science and biodiversity research. She's been on the frontlines of the marine plastic pollution crisis as interim director and board vice president for the 5 Gyres Institute. Belinda she also contributes to National Geographic and Huffington Post Green.
---