Outreach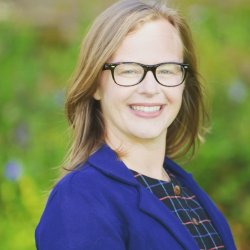 Melanie Biesecker, Director, Outreach and Clean Mobility
Melanie brings to GRID a Bachelors in Business Management and 18+ years combined experience in community relations, project/program management, strategic philanthropy, team member engagement, and non-profit leadership. Melanie was a fan of GRID long before joining the GRID staff in 2019. In her previous role, Melanie worked in corporate community relations, where she coordinated 21 GRID installations for corporate partner volunteers, and personally volunteered 85 hours on the roof. Outside of work, Melanie is a mother of 5, and the Co-Founder/CEO of SkateMD, a non-profit serving children with special needs. If she ever gets free time, you will either find her on a mountain, hanging with her goats, writing/performing music, or trying to sneak in a much-needed nap.
Construction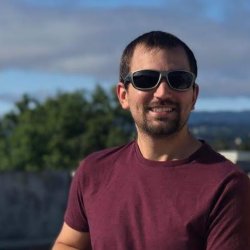 Pablo del'Aguila, Construction Director
Pablo started his solar career installing residential and commercial solar in 2011. He specialized in off-grid design and construction, and became a NABCEP PV Installation Professional in 2013, and a Master Electrician in Pennsylvania in 2018. Pablo lives and breaths solar, so in some of his free time, he works as a solar consultant for companies looking to install solar and wanting to create a more reliable grid in regions where that is lacking. In his non-solar free time, he enjoys hiking and biking with his wife and puppy.
Workforce & Volunteering
Hilary Tellesen, Workforce Program Manager
Hilary Tellesen is the Workforce Program Manager for GRID Alternatives, North Valley. Hilary has nearly a decade of experience working in outreach and with young adults pursuing their future career goals. When she is not utilizing her talents introducing volunteers to the benefits of solar energy and installation experience, you can find her on a stage in local theater productions!
SolarCorps Workforce Fellow
Workforce Programs Coordinator
Workforce Development Specialist
Development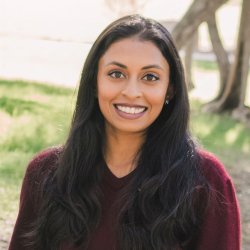 Achini Bandara, Development & Strategic Partnerships Director
Achini brings over seven years of experience in fundraising, grant writing, and grant-funded project management to GRID NV. Achini transitioned to the nonprofit environmental field following a career in academic research, where she managed large collaborative cancer research projects. She is excited to be a part of GRID's efforts to address our global climate crisis and bring equitable energy and employment access to our North Valley communities. Achini holds a Bachelor's in Chemistry and Mathematics and a Doctor of Philosophy degree in Bioorganic Chemistry. Achini loves watching SciFi series and documentaries. Mountain lakes are her favorite geographical feature.
Operations
Ann Fox, Director, Operation & Programs
Ann has 20+ years of Operations and Business Management experience including Real Estate, Technology, Finance, and Non-Profits. Ann is actively involved in community theatre and is co-chair and CFO of the Chico Beard Collective. She loves dogs, special effects make-up, and traveling.