Our advanced program is designed to meet the needs of trainees in an evolving alternative energy industry. Read below to learn more about internships, workshops, job placement in the solar industry, and training partnerships in the North Valley.
GRID's Solar Training program collaborates with our Technical Academy, which invites students to further explore concepts related to solar technology.
 

Internships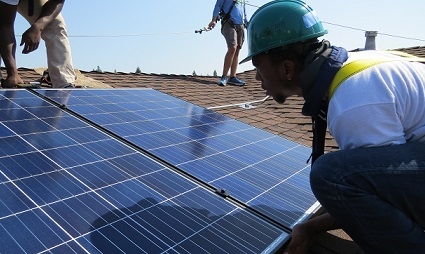 Solar training internships leverage the Installation Basics Training program to help prepare trainees for work in the solar industry. Trainees work closely with Solar Installation Supervisors on residential installations in local neighborhoods to gain proficiency in entry-level installation skills.
IBT Array Certificates
IBT Electrical Certificates

Job site safety
Fall protection
Array layout
Racking installations
Module Level Power Electronics (MLPE)
Module installation

Job site safety
Electrical safety
Electrical layout & mounting
Conduit bending & installation
Electrical wiring
Monitoring & communication
Workshops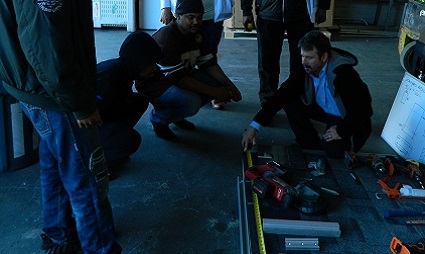 In addition to hands-on experience at an install, participants can get specialized training with construction staff at our Sacramento warehouse. Each month we offer various classes that dovetail with our Installation Basic Training program and help trainees prepare for a range of career fields.
  Prior workshops have included: 
Conduit bending
Flashing installation
Solar electric system design
Career pathways
Professional Development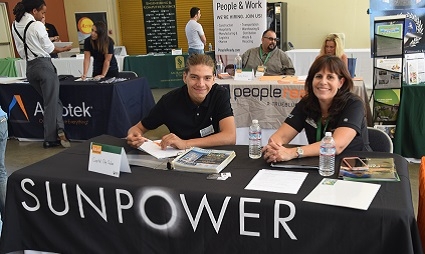 The solar industry has grown 20% each year for the last four years in a row. GRID Alternatives has played an important role with connecting private sector solar employers with up and coming professionals.
In the North Valley we offer quarterly networking events and host an annual Solar Career fair to connect volunteers, trainees, and job training partners to local businesses.
Training Partnerships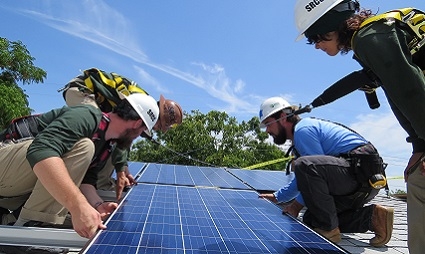 The strength of our workforce program is largely due to our successful partnerships in the community.  Our local partners have included groups such as: SETA, GSUL, Job Corps, SRCC, John Muir Charter School, NCCT, CET, Yolo County Office of Education, Youthbuild, and Jobs Plus.
Promise Zone Solar Workforce Initiative
In 2017, GRID was honored to be selected as part of the Sacramento Promise Zone collaborative. Thanks to a $100,000 investment in solar Workforce Development by 4 financial institutions: City, JP Morgan Chase, US Bank, and Wells Fargo, we were able to deploy our Promise Zone Solar Workforce Initiative, providing exposure to solar career pathways and solar installation training to area youth and adults in particularly vulnerable communities. Read more about the Sacramento Promise Zone here.