Stockton Energy for All is supported by California Strategic Growth Council's Transformative Climate Communities Program with funds from California Climate Investments, a statewide initiative that puts billions of Cap-and-Trade dollars at work reducing greenhouse gas emissions, strengthening the economy, and improving public health and the environment - particularly in disadvantaged communities.
Visit the Stockton Rising project website at www.stocktonca.gov/tcc.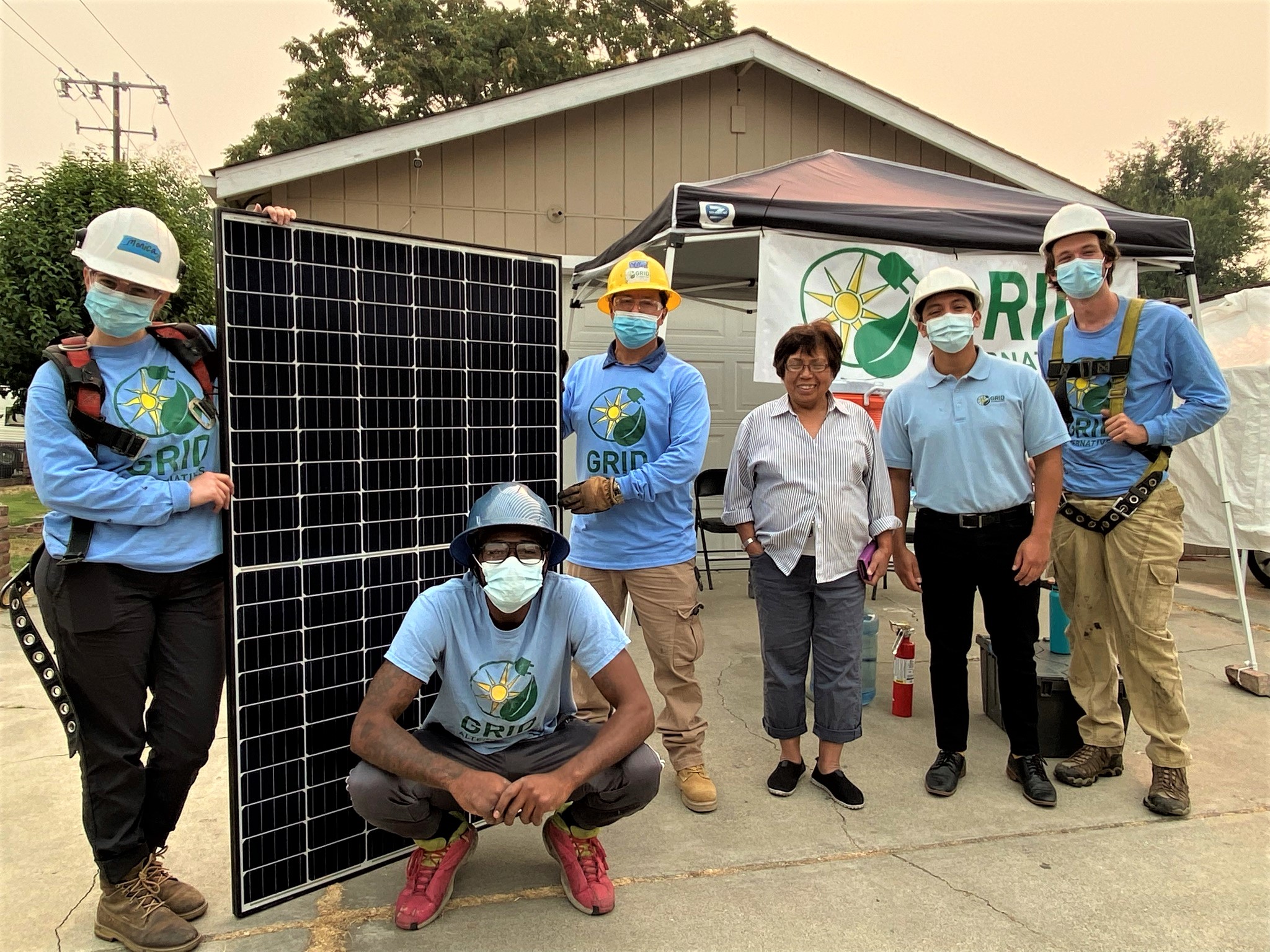 Single-family Solar Installations
The project will install solar photovoltaic systems benefitting 108 income-qualified Stockton single-family homeowners in the Project Area. GRID will also contribute leverage funding from State of California low-income solar rebates to be directed toward roof repairs and electrical service panel upgrades to make otherwise ineligible homes "solar ready", or prepare them for full-building electrification or electric vehicle supply equipment. GRID will partner with community-based organizations to provide referrals to the solar and training programs.
 
What Clients are saying about working with GRID
"I am thrilled to have solar, especially in this difficult time when every dollar counts! It will be so nice to not have to worry about high electric bills on top of everything else and heading into the summer. I so appreciate GRID" - Damon T. 
"The GRID solar system is awesome. It cut down my electricity bill. My family is really happy with the GRID solar system.  - Jameshed A. 
Multi-family Solar Installations
GRID will install a solar electric system for 3 multifamily affordable housing developments in the Stockton TCC Project Area, partnering with the Housing Authority of San Joaquin County, STAND, and Visionary Home Builders on their buildings serving the community. The project helps reduce costs for both affordable housing owners and operators, as well as low-income tenants. 
What Partners are saying about going solar with GRID
"The GRID Alternatives business model of training solar installers is in full concert with our Mission Statement of 'moving people from dependency to self-sufficiency through education". Reduction in utility costs will help fund our robust Parent Education and our Clothing programs housed in this building. We will be energized supporters and advocates of solar energy and GRID Alternatives."  - Sacramento Food Bank & Family Services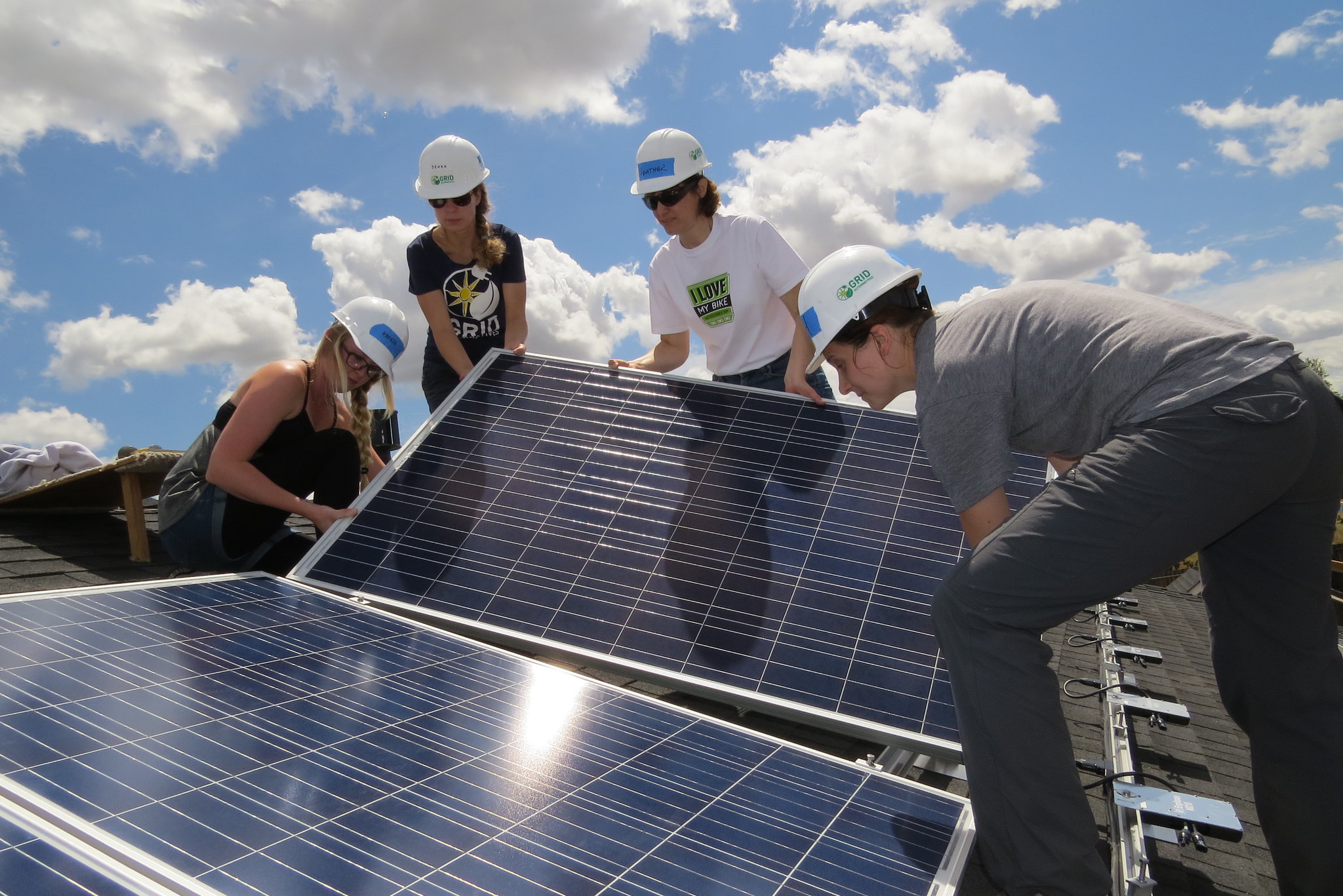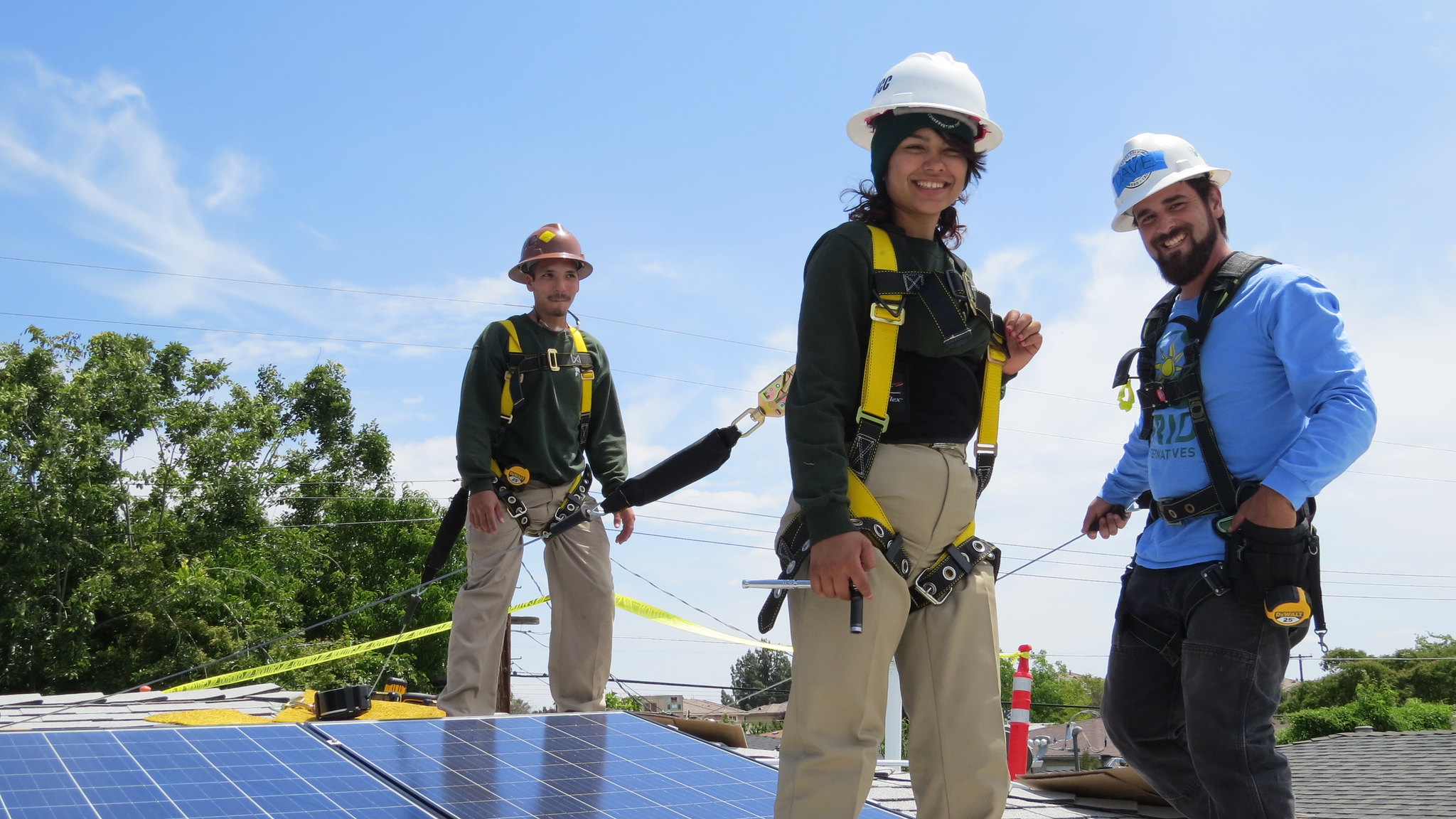 Solar Installation Basics Training
GRID will recruit trainees for Installation Basics Training (IBT) 200 and the distance learning program. We will train 2 cohorts of IBT 200 participants in job readiness skills including; Mock Interviews, LinkedIn Assistance, Resume Writing, Financial Literacy, Customer Service & Communication, and Conflict resolution. 
What Graduates are saying about IBT 
"GRID IBT is a great program. I really hope everybody does this!" - Juan G. 
"Here at GRID I learned a lot of hands–on experience, theory and good work ethics to practice out in the field. If you really give this place a shot you will not be disappointed!" - Jonathan M. 
"I cannot believe I'm working in the solar industry! Keep learning and you will find success in the solar industry." - Montrail L.