In the decade since opening GRID Alternatives North Valley, Executive Director Bob Gragson has worked with many clients, but it's his very first home visit in the months after being hired that sticks with him most.
"I remember walking into the house and seeing all of the steps that this family had taken to really conserve and not spend money on electric power. All the shades were drawn, making sure that they could keep their house as cool as possible in the summer heat. It made me think about what we were doing and how we would be able to help people. A lot of our clients did not have air conditioning before going solar. With the increasing frequency of triple-digit weather, it's really important for folks to be able to have that and save money that they can then apply to other needs," he shared.
GRID Alternatives North Valley officially opened its doors on July 16th, 2011, in Chico, California, as the 7th regional affiliate of the Bay-Area-based GRID Alternatives. This opening was part of an expansion to reach more low-income households in rural parts of California with no-cost renewable energy technology. Gragson had recently moved to Chico and worked out of a hotel room for months before the office was ready. That year, GRID installed 18 no-cost solar systems for low-income families, a far cry from the 211 we've since averaged per year in 2019 and 2020.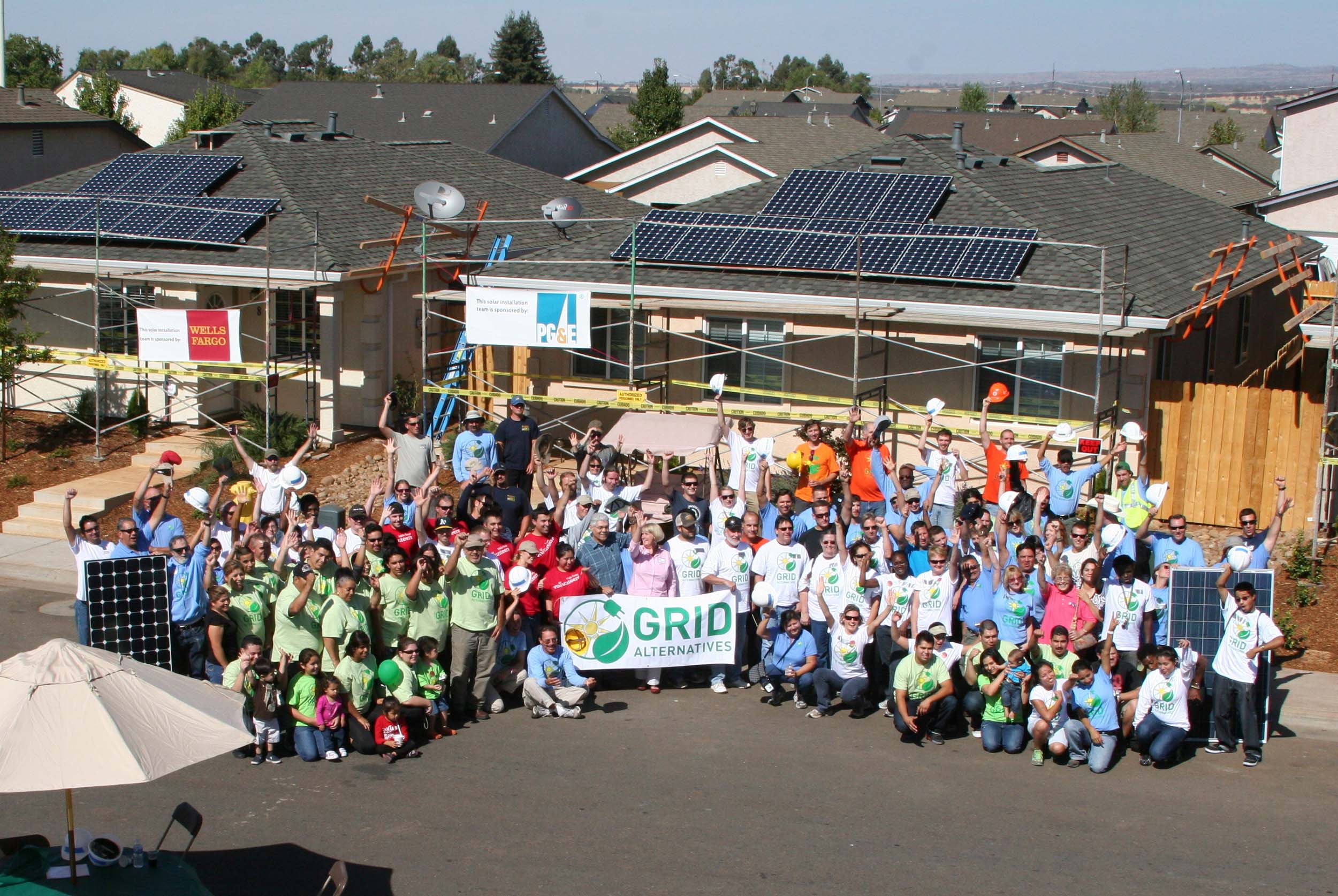 A year later, GRID's Deputy Director, Rebekah Casey, was hired. Immediately, her main focus was to cultivate a "rich network of partners." She recalled, "I started looking for local governments and affordable housing nonprofits that understood the importance of lowering housing and household energy burdens and understood the need in their community."
GRID's first significant partnership was with CHIP, the Chico Housing Improvement Program, a relationship that has only continued to grow over the years. To reach even more people, GRID North Valley opened a second brick-and-mortar office in Sacramento in 2015. Early on, SMUD, the Sacramento Municipal Utility District, was a major supporter of our single-family solar installation work in the Capital Region. Now, six years later, they continue to be a valued partner in our work to build community-powered solutions to advance economic and environmental justice through renewable energy.
The establishment of a formalized solar job training program in 2017 was a significant step for the organization. The program became our lauded Installation Basics Training (IBT) program, which has since graduated over 200 trainees and launched dozens of clean energy careers.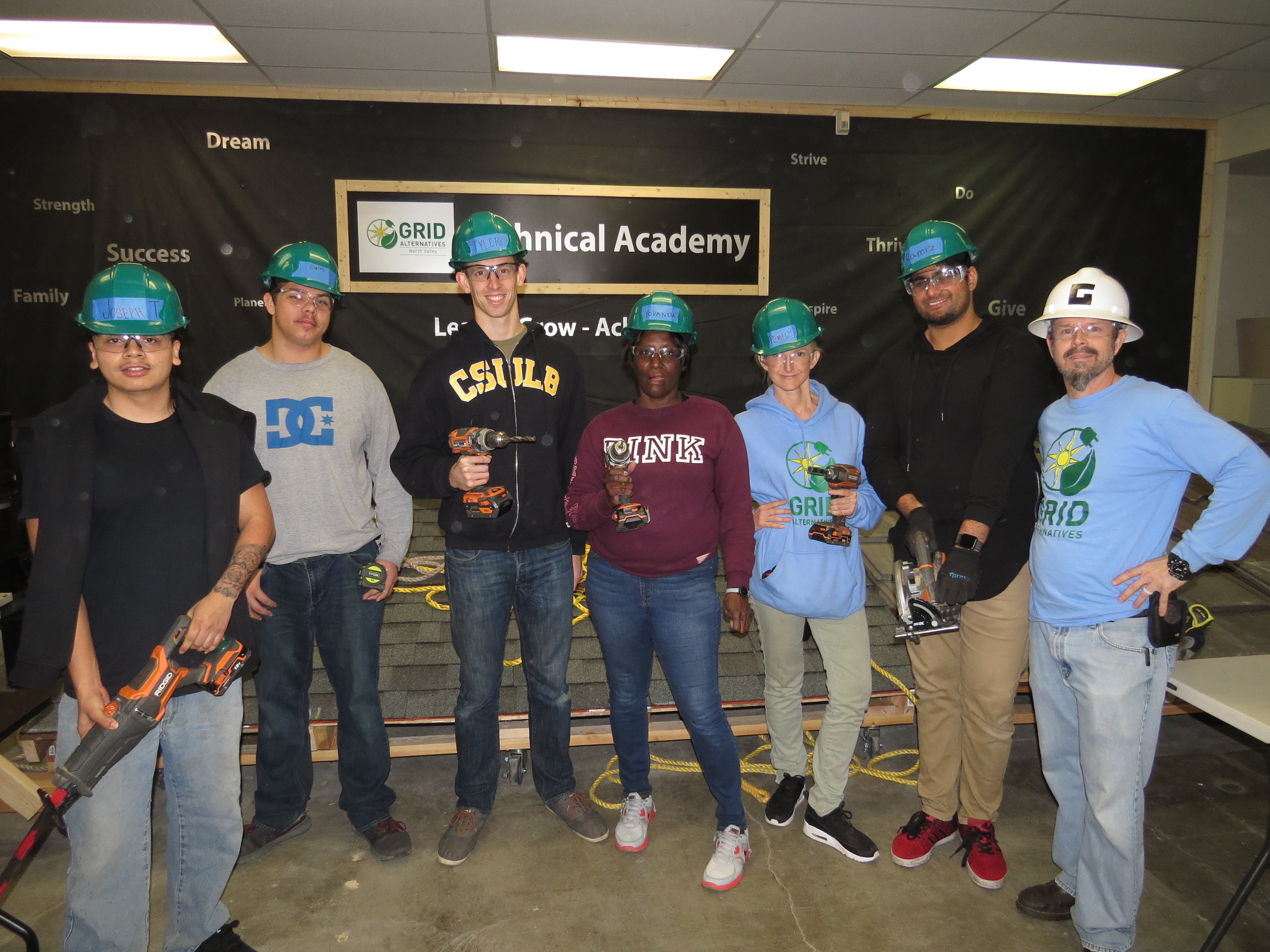 2019 was a big year for our region, as we celebrated 100 installations in Stockton and surrounding areas. That same year, we launched our Disaster Recovery Initiative to help wildfire survivors gain peace of mind with energy cost savings after the devastation of the 2018 Camp Fire. With generous support from the Honnold Foundation, the North Valley Community Foundation, and several other philanthropic partners, we have served 12 fire survivors with no-cost solar installations, including two with battery storage technology.
As part of our effort to increase access to the benefits of renewable energy to more than homeowners, we also launched a Multifamily and Commercial Solar program in 2019. To date, we have installed over 520 kW of solar on mission-aligned nonprofits and affordable housing providers to help them save on energy and pass those savings on to their tenants and communities.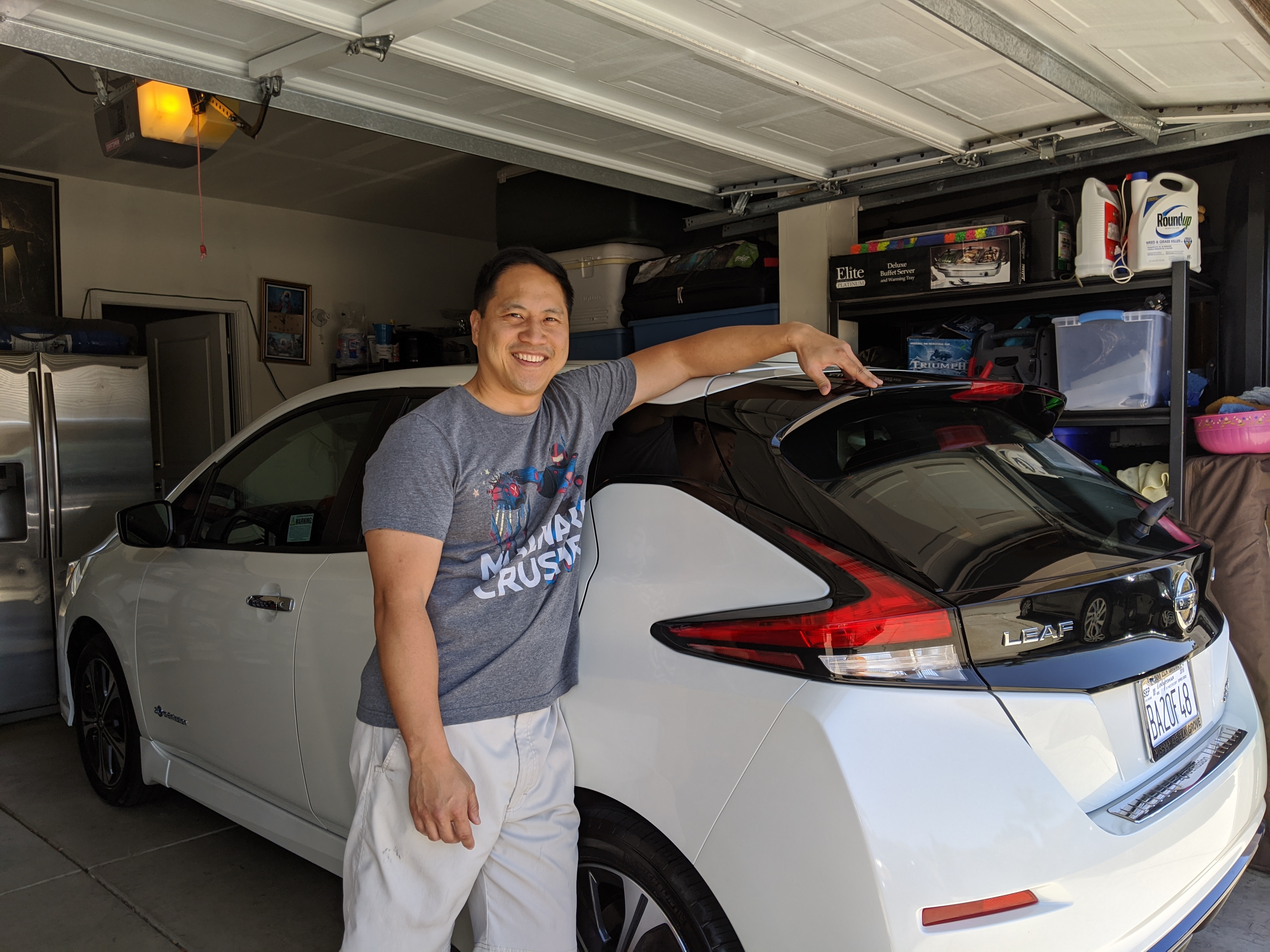 GRID is currently focusing on emerging renewable energy areas, such as clean mobility. Last year, we partnered with the Sacramento Metropolitan Air Quality District to increase access to electric vehicles for lower-resourced community members while also taking high emissions vehicles off the road. 2021 has also seen GRID expand into battery storage and electric vehicle charging technology paired with our solar installations and integration into our job training curriculum.
None of this work would have been possible without our community - our incredible staff over the years, our trusted community partners, and our valued donors! Just as renewable energy technologies are constantly changing and improving, GRID strives to be on the leading edge of providing access to those technologies and benefits for communities that bear the brunt of the impacts of the climate crisis. We are excited to see what the next decade will bring with your help! We can all be part of the solution. Help us reach our fundraising goal of $10,000 to set us up for our next 10 years of service!