Even though we call it Solar Spring Break, your team is welcome to join us for service-learning during Winter Break and the beginning of Summer Break, too. Learn about GRID's locations, then fill out our Interest Form to get started.
Registration, to secure your date and location with one of our regional offices, will close on November 15, 2019 (noon PT/3PM ET).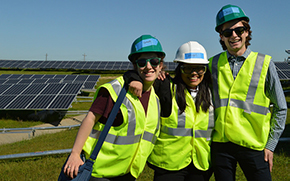 Bay Area: Oakland, California
Our Bay Area office serves urban communities on both sides of the Bay and partners with renewable tech companies in nearby Silicon Valley. Endless Bay Area adventures await you when you're not up on the roof! Note: This location is for local universities and colleges only.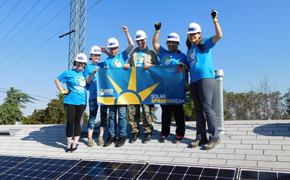 Central Valley: Fresno, California
Fresno sits in a unique position at the intersection of agriculture, climate, and immigration issues.
Denver, Colorado
300 days of sunshine in the Mile-High City! GRID Colorado is leading the charge into the new territory of community solar, otherwise known as "solar farms." Be a part of this exciting development in solar!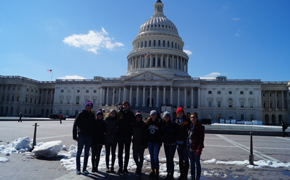 Washington, DC
Washington, DC is home to the Capitol, White House, and many organizations working to advance solar policy.
Greater Los Angeles: Los Angeles, California
Experience the real Los Angeles from a neighborhood rooftop and get a taste for social justice work.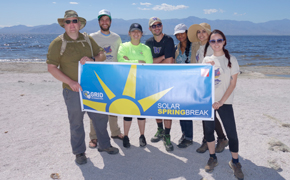 Inland Empire: Riverside, California
Social justice, air quality, and solar all come together in Riverside. Visit GRID's Inland Empire office to learn, to see our solar education program in action, and to serve communities facing some of the highest poverty and worst air-quality challenges in the country.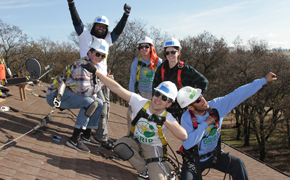 North Valley: Chico, California
Located in the foothills of the Sierra Nevada mountains, our Chico office serves rural families throughout Northern California.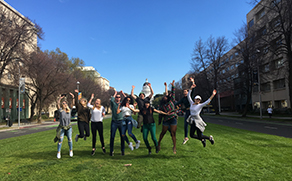 North Valley: Sacramento, California
Sacramento is California's state capital, a hub for progressive solar policy, and a cultural center. Come to our office and see what solar can do in neighborhoods that are disproportionately burdened by pollution and poverty.
San Diego, California
Our San Diego office brings solar to low-income communities from the coast to the hills and partners with many nearby tribal reservations to ensure that families across the board can benefit from the region's bright climate. Come experience the San Diego sun!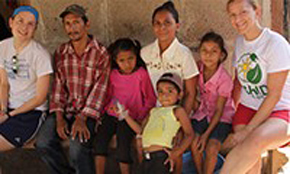 Mexico or Nepal
Students will immerse themselves in Mexican or Nepali culture while bringing solar power to places with limited energy access and rural off-grid communities who need it most. The trip fee is $25,000 per team (with a 25% nonrefundable deposit), excluding airfare. Learn more.
Trip dates:
Trip to be booked at least nine months in advance.