GRID Alternatives celebrated environmental and economic justice leaders at our fifth annual Interconnection event in San Francisco last night. The event, a fundraiser supporting GRID's work making renewable energy and job training accessible to frontline communities, brought together our diverse family of partners and supporters for a night of jazz, food and inspiration at the historic City Club of San Francisco. This year we honored as Solar Access Champions two women who have spent their careers championing equity across a wide swath of issues, including the environment: Jacqueline Patterson, Senior Director of the NAACP's Environmental and Climate Justice Program; and Aura Vasquez, the youngest woman and first immigrant to be appointed to the Board of Commissioners for the Los Angeles Department of Water & Power (LADWP), the nation's largest municipal utility.
Ms. Patterson, who spearheaded the NAACP's Solar Equity Initiative, spoke passionately about the transformational opportunities of renewable energy for communities of color. She shared the story of Amy Mays, a woman in Arizona who bought herself a solar electric system panel by panel and installed it herself after her utility shut off her power and demanded a hefty deposit to restore it. The Solar Equity Initiative, a partnership with GRID, Vote Solar, Sunrun, and several other organizations, was launched by the NAACP in January to help more people like Ms. Mays get relief from their energy bills with clean, local power. "The vision of a new economy held by communities on the frontlines of climate change is embodied by energy independence," she told the crowd.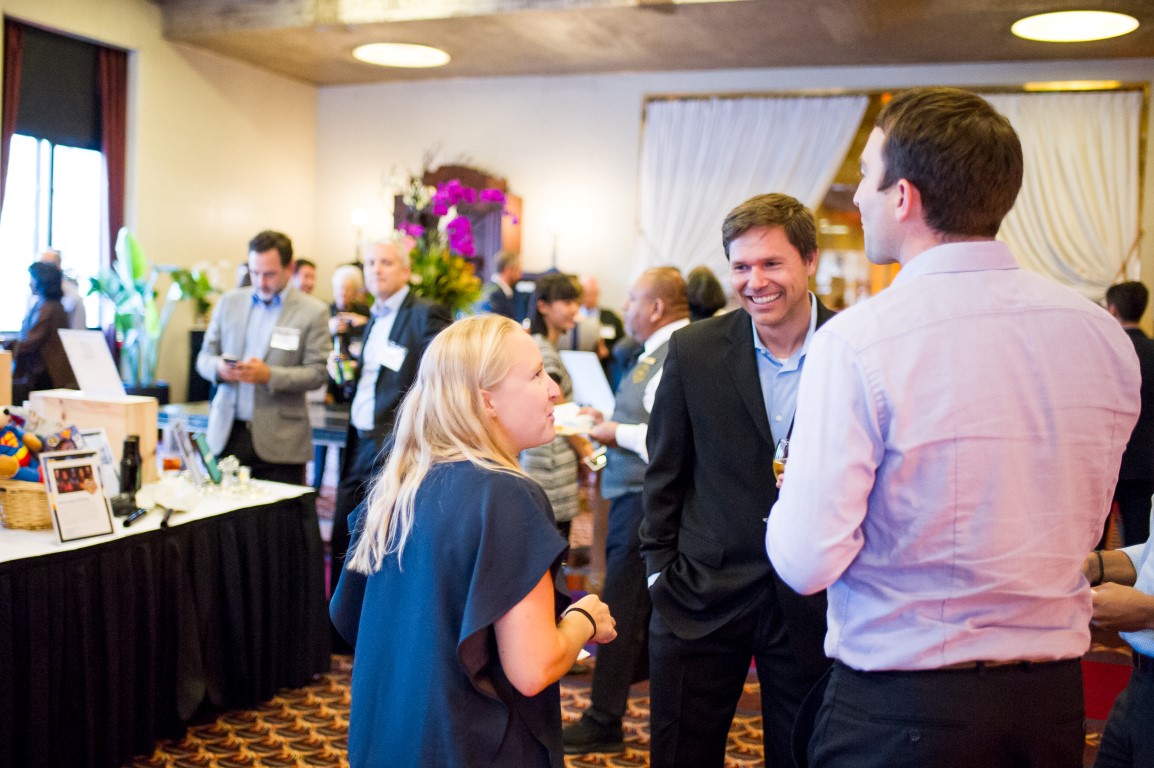 Ms. Vaquez, a native of Colombia, has been an advocate for disadvantaged communities at LADWP since her appointment by LA mayor Eric Garcetti last year. She dedicated her award to her father, a community activist in her hometown who instilled in her from a young age the importance of having a voice. "Giving people a voice, that is what I call equity," she said in both English and Spanish, as she challenged the room to look for ways to give voice to people who are too often unheard. Ms. Vasquez' accomplishments include a leading role in LA's commitment to go coal-free and its ban on single-use plastic bags, as well as the city's feed-in-tariff program for businesses going solar.
We also heard from GRID staff member David Andrade about his path from prison to a solar career, and how he's now able to help others from similar backgrounds get back on their feet after incarceration. Since 2017 he has been leading GRID's work with returning citizens in the Los Angeles area. He told the story of one man who trained with GRID after 28 years in prison, and now has a steady union job and a renewed hope for his future. "These are not just jobs," he said. "These are real careers."
We'd like to recognize and thank our amazing event sponsors: Presenting Sponsor SunPower; Megawatt Sponsors Wells Fargo, Davis Wright Tremaine LLP, and Sungage Financial; Kilowatt Sponsors Sunrun, KBI Benefits, Los Angeles Department of Water & Power, Clearway Energy, Sungrade Solar, and Tesla; our additional sponsors and auction donors; and our individual sponsors, including full table sponsors Adam Bad Wound, Karen Edson (GRID Board Member), Thomas Van Dyck (RBC SRI Wealth Management Group), and Anonymous.
Thanks to everyone who came out and supported GRID, and all those who continue to support us from afar. Your investment in our work is an investment in people and communities; in transformation and reparation; in lifting up unheard voices; in hope and opportunity. We couldn't do it without you.