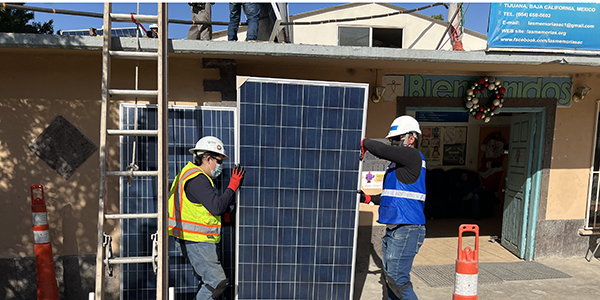 For more than 20 years, Las Memorias has been a residential hospice and addiction support facility for homeless men, women and children with HIV/AIDS and tuberculosis.  Relying on a framework of care with dignity, they provide 3 meals a day, medicine, transportation to health institutions and self-help sessions to an average of 130 clients and residents each day. They are a safe space for those in need of shelter, medical attention, palliative care, counseling and addiction recovery services.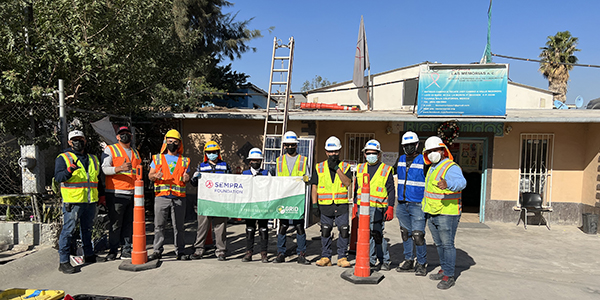 In Dec 2021, GRID expanded the center's solar system by installing an additional 6kW of solar on the rooftop.  GRID, along with partner Gecko Solar and job trainees from Universidad Tecnológica de Tijuana worked alongside GRID staff to install the solar system. Solar will help the center save money on their electric bill so they can use the funds for better transportation to/from medical facilities and appointments, basic clinical supplies, or expensive drugs to treat tuberculosis and HIV/AIDS.  In Dec 2019, GRID was able to repair and upgrade a solar system Las Memorias had that was not operational and in 2021, GRID expanded the system to further lower the center's electric bill.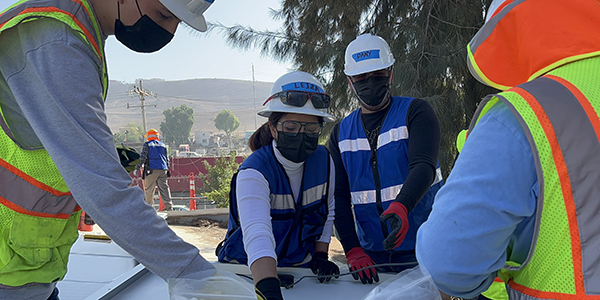 Thank you to the Sempra Foundation for supporting this project.
Please click here to see more photos.