For Immediate Release
Media contact: 

Carole Bernard, GRID Alternatives, cbernard@gridalternatives.org, 443-538-1565
Oakland, CA: GRID Alternatives, the nation's largest nonprofit installer of clean energy technologies, is pleased to announce the appointment of three seasoned professionals for key leadership roles.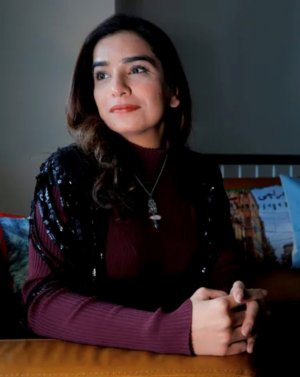 Hina Baloch - New GRID Board Member
Hina Baloch serves as the Executive Director of Sustainability and Environment at General Motors (GM). Before her current role, she held a variety of positions at GM, including leading Research and Data Analytics, Diversity Equity and Inclusion and STEM education and Corporate Social Responsibility/grantmaking strategy.
"I am thrilled to serve on the GRID Board of Directors," said Baloch. "With historic federal funding with the Inflation Reduction Act, GRID is well-poised to help states and communities with equitable program design and implementation to ensure that critical clean energy resources reach economic and environmental communities. I look forward to assisting GRID with scaling its work and deepening and widening its mission-impact."
Baloch has expertise in the bi-lateral trade and diplomacy field, where she worked with a British government organization focusing on trade, education, and diplomatic ties between the UK and Central and South Asian countries. She also worked as a quantitative and qualitative researcher in the International Development field with the Brookings Institute and Results for Development in Washington D.C. focusing on education, child protection and public health in the Middle East, African and Eastern Europe. 
Baloch was named to PR Week's Dashboard 25 in 2021, as one of the most influential people in communications data and technology. She is a recipient of UNESCO's International Development Policy Fellowship (2014-2015) at University of Pennsylvania and the Fulbright-Hubert H. Humphrey Fellowship (2012-2013) at Penn-State University. She has a specialization in international marketing from Manchester Metropolitan University and in statistical methods for psychometric testing from the University of Cambridge, UK. Baloch served on the Governor's STEM Advisory Board for the state of Michigan (2017-2019) and the challenge leadership team at the Massachusetts Institute of Technology Solve platform. She currently serves on the advisory board of AI4All and Smithsonian Science Center and is a part of the state of Michigan's ESG Energy Council and a Brain Trust Member at XPRIZE.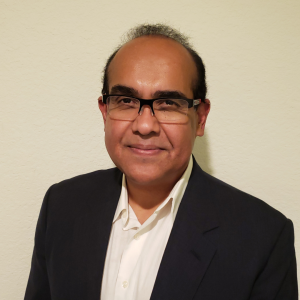 Hector Pena - GRID's New Chief Financial Officer
Hector Pena brings 22 years of financial management experience, including 14 years of renewable energy experience in development, financing, construction, and operation in wind and solar power for utility scale, community, commercial, and residential projects.
"GRID is a great organization, and I am proud to join the team as its new CFO," said Hector. "I look forward to combining my passion for accounting and environmental justice to help manage the organization's finances and to ensure financial sustainability for GRID's continued growth and success."
Hector has worked for companies such as Baywa, Suntuity, Scout Clean Energy, X-Elio, Solar Frontier (Idemitsu Renewables), Gestamp Solar (X-Elio), and Noble Environmental Power. At these companies, he worked in corporate and project financing and project operations of projects over $6B dollars. His experience includes Mergers and Acquisitions, Project Financing, Financial Reporting, and Asset Management. He worked for CIL (previously known as Corporation for Independent Living), a Connecticut nonprofit which partnered with service providers to deinstitutionalize care for those with intellectual and developmental disabilities to enable them to be fully engaged in their communities, as well as many other programs for high at-risk homeless community members. 
Hector served for 12 years of active service in the U.S. Navy and 2 years in the U.S. Army active reserves. He received his Masters of Science in Accounting from Eastern Connecticut State University and Bachelors of Science in Financial Accounting from the University of New Haven. 
Christian Weaver - GRID's New Vice President of Philanthropy
Christian Weaver served as the Program Director, leading the grantmaking programs for the Tribal Solar Accelerator Fund, a GRID tribal-led philanthropic grantmaking program supporting new solar projects in tribal communities across the country. 
"I am looking forward to continuing my professional journey with GRID as its new VP of Philanthropy," said Weaver. "With the passing of the Inflation Reduction Act, diversifying our funding and raising new monies will be key to GRID's ability to scale to help ensure that environmental justice communities and Tribal nations receive these new resources and access to renewable energy technologies," said Weaver. 
Weaver has been in the strategic planning, development, and organizational development industry for over 20 years and has extensive experience in organizational leadership, fundraising, grant-making, and building partnerships. Prior to joining GRID, Weaver served as Associate Vice President of Major and Institutional Giving at the U.S. Soccer Foundation, Vice President of Development for the National Congress of American Indians, Director of Organizational Development for the Boys and Girls Clubs of America, and Manager of Major Gifts at the American Indian College Fund.
Weaver is passionate about environmental sustainability, conservation, community development and civil rights. He holds a bachelor's degree from Valdosta State University, a Master's in Indigenous Law from the University of Oklahoma College of Law, and is currently pursuing a second Master's in Sustainable Leadership from Arizona State University. Weaver is an involved citizen of his Tribal community, Shinnecock, and is also a board member of Shinnecock Sovereign Holdings." 
About GRID
Renewable energy can drive economic growth and environmental benefits in communities most impacted by underemployment, pollution and climate change. GRID Alternatives is a leader in helping economic and environmental justice communities get clean, affordable renewable energy, transportation, and jobs. Internationally, our energy access work is lighting up off-grid communities in Nepal, Nicaragua, and Mexico. GRID envisions a rapid, equitable transition to a world powered by renewable energy that benefits everyone.