In April 2018, participants traveled with GRID Alternatives to install both solar home systems and improved cookstoves for 11 households in Potrero Platanal, Boaco, Nicaragua while learning about household energy matters in rural communities. Since 2008, GRID Alternatives' International Program has been working in off-grid communities throughout Nicaragua to install solar on schools, health clinics, small farms, and homes. Access to clean solar energy impacts education, health, and quality of life for people living in poverty in rural communities. Building upon our work to improve health conditions and well-being of Nicaraguan families, we began installing improved cookstoves as a complement to solar home systems.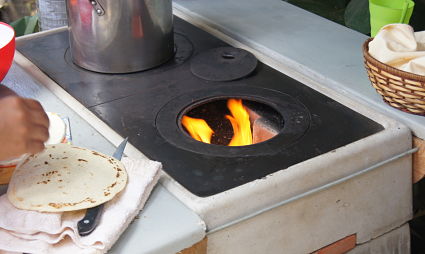 Potrero Platanal is home to 246 people. GRID worked with Potrero Platanal in 2013 to install solar on the local school, and again in 2015 to install 40 solar home systems to further transform the community with access to electricity. Impacts from access to solar energy over the years have included new educational possibilities, the ability to use electricity for lighting and activities at home, improved health and savings for families by eliminating dependence on kerosene, and increased opportunities for local entrepreneurs. 
The solar home systems displace harmful kerosene lamps and provide each household with light and AC power outlets so families can use regular home appliances like lamps, cell phones, TVs, computers, and fans. Even in homes with access to clean energy through solar, the kitchen is a place where families are still exposed to harmful smoke from cooking over open flames. Because women are responsible for cooking in the household and their children are often with them in the house, both women and children are disproportionately affected by the health and safety hazards that come with burning wood indoors.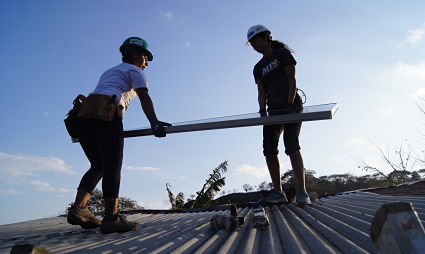 As household energy managers, women also spend a significant portion of their day gathering wood for cooking. Improved cookstoves are more efficient and require less wood, which means fewer emissions and saving women time. Improved cookstoves minimize household air pollution and significantly reduce the risk of fire and health hazards. This project increases energy access and improves energy efficiency in rural households. 
Click here to see more photos from this project.