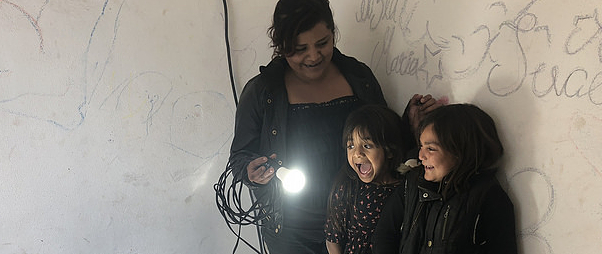 Juntas de Neji is home to 140 residents including 90 Kumeyaay people who are indigenous to the area. Located in the municipality of Tecate, Juntas de Neji is the northernmost indigenous community in Baja California, México that sprawls across 11,590 hectares of land.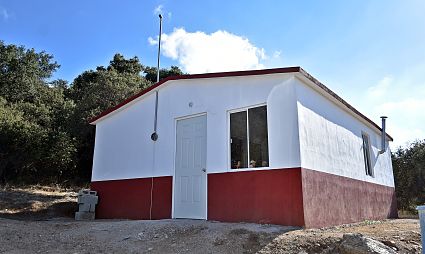 Although Juntas de Neji is relatively close to larger towns like Tecate and Tijuana, grid electricity has never been extended to the community.  Most families in the community recently received new 500 square foot homes to reduce overcrowding, but the homes still have no potable water, even though the new homes have a tank for water on the roof.
GRID Alternatives has been working with the community of Juntas de Neji with support from the National Commission for the Development of Indigenous Towns (CDI) to bring solar electricity to 18 of these homes in 2018. 
This past November, with support from Flex Foundation, GRID staff installed the 18 Solar Home Systems alongside Flex employees and renewable energy students from the Universidad Tecnologica de Tijuana,  interested in gaining hands-on solar installation experience, as well as building skills and resumes as part of our ongoing effort to strengthen the local solar workforce. Access to reliable electricity will dramatically improve the quality of life for residents and create an opportunity to generate income. For the upcoming 25 years, the Kumiay community and their future generations will finally have access to clean, reliable electricity for the first time. See photos from the install. 
Support from sponsors like Flex Foundation is critical in enabling GRID to bring the benefits of solar- financial savings, job opportunities, and a clean, renewable energy source- to famililes and communities that would not otherwise have access. Learn more about becoming a corporate sponsor for our international projects.