GRID Alternatives is working with partner Gham Power in Nepal to bring solar to Badki Helath Post. Badki Health Post is located in a remote part of Nepal in the Jumla district, about 20 miles from the town of Jumla and provides health services to surrounding villages. The health post serves approximatly 5,500 in the surroundung area for people from different ethnic groups including Chhetries, Brahamin, Thakuri, and Damai. Agriculture is the main source of income for villagers during the summer season and during the dry season many villagers leave and work in India.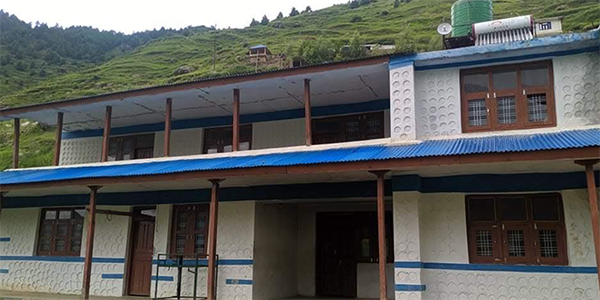 Many people visit the health post for regular medical checkups and care for diarrhoea, dysentery, wounds, stomach and lung troubles and other common ailments and injurires. For more complicated problems people travel to the nearest hospital. The 7 Badki clinic staff memebers also provides vaccinations, perform deliveries, provide maternity care, family planning are other services including care for COVID-19 and nutrition services for children. There are 6 rooms in the clinic including a birthing center, maternity ward, general ward and a store. There are 2-3 deliveries per month in the birthing center. The clinic has no electricity as the town is not connected to the electric GRID. This makes it difficult to power electrical equipment, heat the facility, and keep vaccines and other medicines cold. Badki Health Clinic sees about 12 to 15 patients a day. With solar, they will be able to see more patients and offer services they cannot offer now due to lack of electric power.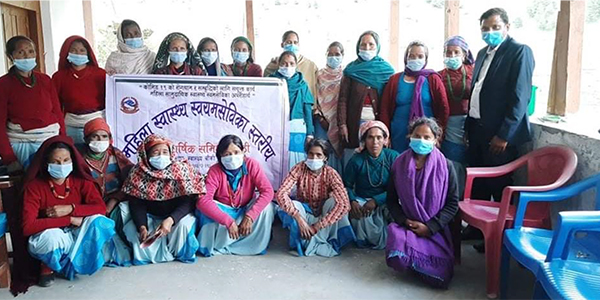 GRID is raising $25,000 to bring a 4.5 kW battery-based off-grid solar system to the clinic so they will have reliable solar electricity 24 hours a day, 7 days a week. Solar will allow the health post to power lights, medical equipment, refrigerators for vaccines and medication, and power electric heat and baby warming units. The clinic woudl like to power a laptop, photocopy machine, autoclave, peri light, wifi, oxygen machine, a TV, a heater and a refrierator/freezer. If you can support this project, please make a donation at the link below.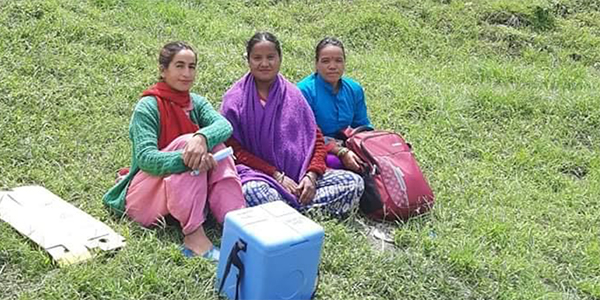 To support this project please make a donation here.
Project Dates: 2021
Location: Hima, Jumla, Nepal