GRID Alternatives Sub-Contractor Partners
GRID Alternatives launched the Sub-Contractor Partnership Program (SPP) in 2010 to meet goals for numbers of installations through the Single-family Affordable Solar Homes (SASH) Program, and to serve clients in every California county.
Each SPP project requires the sub-contracting partner to hire an eligible job trainee to receive hands-on training and paid employment while working alongside experienced solar installers to further the green jobs training component of the SASH Program and GRID Alternatives. More than 2,000 paid workday opportunities for job trainees have been created as a result.
For questions or information regarding SPP, please email programs@gridalternatives.org.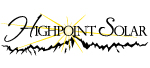 Merced County
Community Action Agency