The Rosebud Sioux Nation in South Dakota is 950,000 acres of land overflowing with abundance – plenty of wood for heat, lots of sunshine in the summer, and a cultural richness passed from generation to generation. But when the days get shorter, unemployment rates increase – leaping from 45% in the summer to 80% in the winter. Coupled with rising utility rates and winter electric bills ranging from $300 to $500, the unfortunate reality of power shut-offs exists.
Ken Haukaas, the Director of Forestry at Tribe Utility Commission, has lived in Rosebud Sioux Nation his entire life. In 2017, he wrote the Tribe's strategic energy plan to provide the foundation for planning and executing key Tribal energy initiatives. He wanted solar – clean energy from the sun – to be a key component of that plan and, with it, he decided that partnering with GRID's Tribal Program was the best way to make his plan a reality.
GRID recently installed a rooftop solar project benefitting 13 homes in Sicangu Village, one of the many communities within Rosebud Sioux Nation. All Points North Foundation provided critical financial support to ensure that no costs were passed to Tribal members. The project created opportunities for four Rosebud Sioux members to gain more than 400 hours of hands-on experience installing solar in their own communities; according to All Points North Foundation's Director of Solar Grant Partnerships Brandon Kiger, "GRID Alternatives' model of empowering tribal members by providing solar and workforce development training aligns perfectly with our focal area of assisting tribal communities and villages. We are proud to have supported the Rosebud Sioux Solar Initiative since 2017."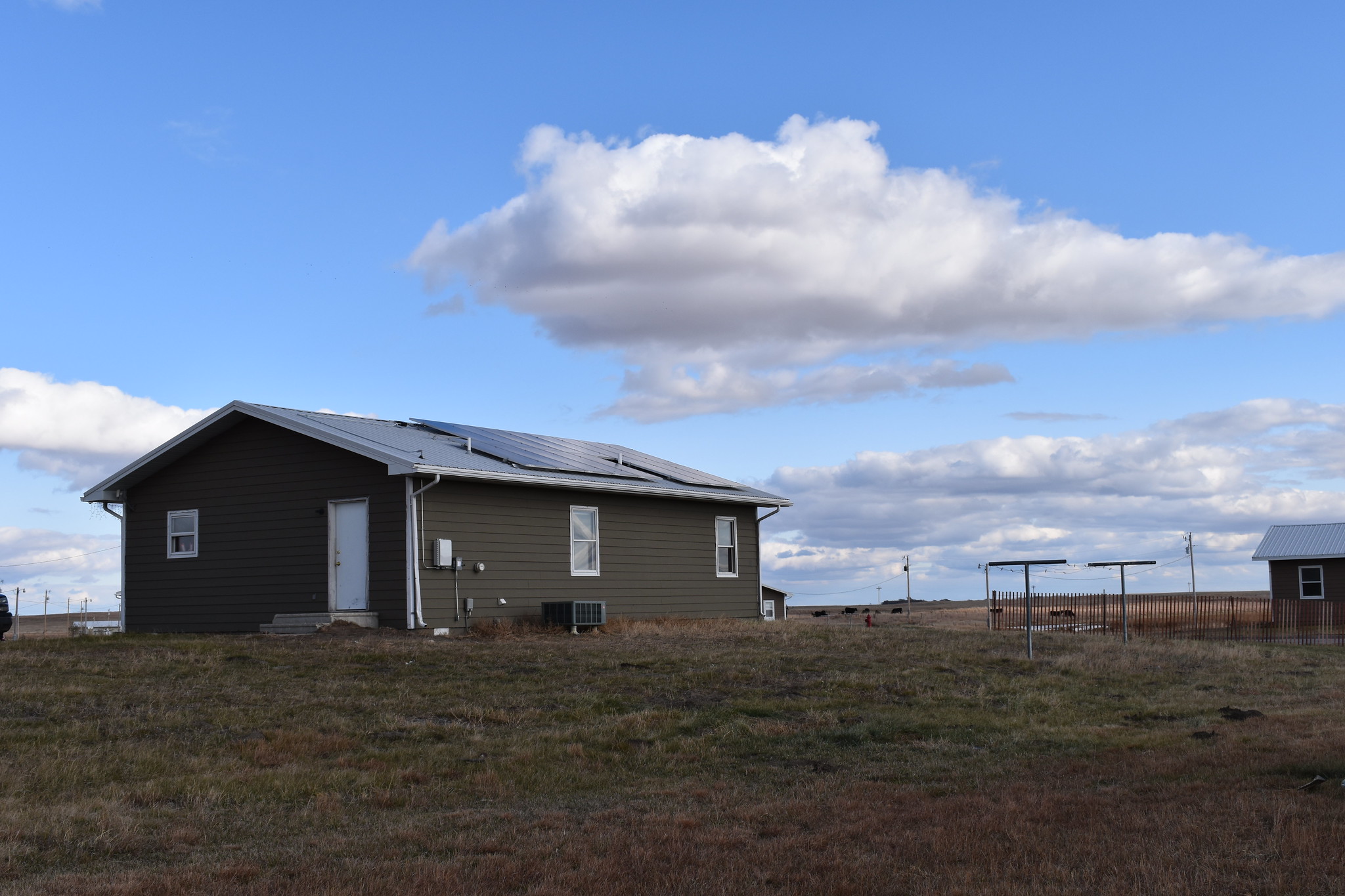 Ken encouraged his adult grandson, Tanner Haukaas, to get involved. "It was an awesome learning experience," Tanner reflected. "Everything I experienced was new to me and I learned it really quickly. It was a highlight seeing the panels up on the roof. It felt great." Ken sees workforce development as an important first step to building energy sovereignty. "I want our people trained so we can repeat this process over and over again and get people working," he said.
The future looks bright for the Rosebud Sioux Nation. Ken estimates that over four years, the installed solar has saved Rosebud Housing Authority $8,000 in electricity costs. GRID's biggest project is still ahead, with plans for a 195 kW-DC ground mount community solar system in the works. Once completed, the system will deliver clean, renewable energy to 17 households in the Sicangu Village community. In addition, Ken has plans to install battery storage to help shave peak demand costs.
Every dollar spent on electricity is a dollar that leaves the reservation. With solar, Ken sees a path toward cost effectiveness and self-sustainment for the Rosebud Sioux Nation in the long term. "It's a bright future. I gotta wear shades," Ken said with a smile. "And I don't wear shades."
__
Many thanks to All Points North Foundation for their continued support of our Tribal work!