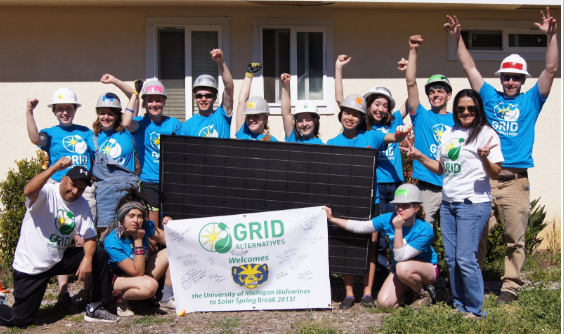 Are you a college or university faculty member or administrator? Become a member of our Collegiate Network so you can stay up to date on job opportunities for your students, Solar Spring Break timelines, and ongoing programmatic and policy work through our quarterly newsletter.
Click here to join the GRID Collegiate Network today!
Reach out to solarspringbreak@gridalternatives.org if you have specific questions about Solar Spring Break or our collegiate programming.

*Note: This network is reserved for college and university personnel only.