We are so excited to celebrate together -- gathering online to honor people and organizations at the forefront of renewable energy and economic justice. Read on for the bios of our amazing honorees and inspiring speakers! Our program begins on May 7, 6 p.m. PT, and will last about an hour.
100% of ticket purchases and donations support expanding renewable energy access for all. Make your donation today!
Beneficial State Foundation
Beneficial advances financial justice and impactful systemic change in our communities and in the banking system.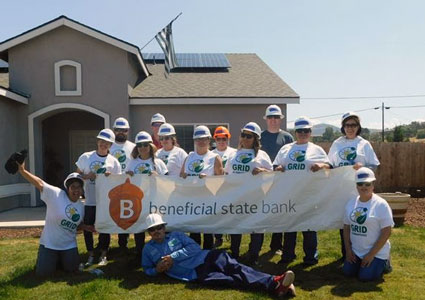 As a bank owner, investor, and practitioner, Beneficial has a unique model that allows them to bridge the work of grassroots organizations, policy makers, professional associations, and the banking industry. A long-time partner in GRID's work to expand clean mobility equity, Beneficial State Foundation also provides grants and financial assistance to help Californians access clean vehicles.
Sunrise Movement
Sunrise Movement is building an army of young people to stop climate change and create millions of good jobs in the process.
Steven Marquardt
Founder, Sunrise Chico
Steven Marquardt is a spokesperson for Sunrise Movement and the founder of Sunrise Chico. He graduated from UC Santa Barbara in 2017 with a degree in Political Science. After being directly affected by Hurricane Irma in 2017 and the Camp Fire in 2018, Steven launched into climate organizing as the way to make his impact on the climate crisis.
Alex Honnold
Rock Climber, Founder of Honnold Foundation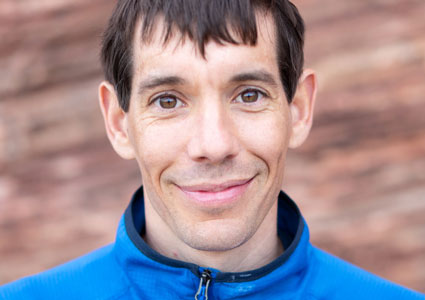 Alex is a professional rock climber, best known for his ropeless ascents of some of the world's biggest rock walls. As a matter of principle and practicality, Alex lives as simply as possible. The Honnold Foundation is an extension of that ethic. The Honnold Foundation envisions a world where all people have equal access to opportunity and live in balance with the environment.
Abby Hopper
President & CEO, Solar Energy Industries Association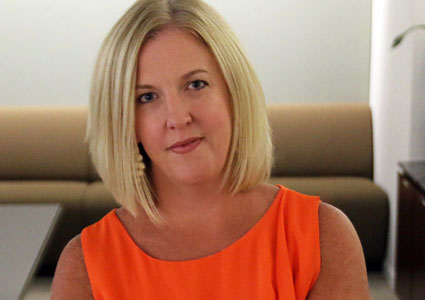 Abigail Ross Hopper is the President and CEO of the Solar Energy Industries Association, the national trade organization for America's solar energy industries. She is focused on creating a marketplace where solar will constitute a significant percentage of America's energy generation. As a GRID Alternatives We Give member, she is a fierce advocate for accessible clean energy.
Adam Bad Wound
GRID Alternatives, Vice President of Philanthropy

Mr. Bad Wound leads GRID's organization-wide strategies to advance philanthropic partnerships and promote a culture of philanthropy. In 2018, he founded the Tribal Solar Accelerator Fund, a tribal-led initiative that provides new funding to tribes to support their renewable energy goals and GRID's first grant-making project. He is a Certified Fund Raising Executive (CFRE), a certified naturalist from the University of California, and is currently pursuing an Executive Certificate in Nonprofit Leadership from Harvard University.
Anna Bautista
GRID Alternatives, Vice President of Construction

Anna Bautista is head of construction and workforce development programming for GRID Alternatives, she leads the National Women in Solar Initiative, launched in 2014 to bring more women into the solar industry and support their professional growth. Anna has over 10 years of experience in solar and is proud to represent among the two percent of NABCEP certified PV professionals who are women.
Zach Franklin
GRID Alternatives, Chief Strategy Officer
Zach launched and leads the organization's expanding clean mobility work, making electric vehicles more accessible to the communities GRID serve. Prior to joining GRID, Zach worked in the affordable housing field in the areas of project development, fundraising, and community services, including launching and running community technology centers at affordable housing complexes and developing housing facilities for low-income seniors and homeless families.
Erica Mackie
GRID Alternatives, Co-Founder and Chief Executive Officer
Erica Mackie, P.E., co-founded GRID Alternatives in 2001 and as CEO has helped develop it into a major national nonprofit that makes renewable energy technology and job training accessible to underserved communities. Ms. Mackie has received numerous awards for her leadership of GRID Alternatives, including the Governor's Environmental and Economic Leadership Award in 2008, the New Leaders Council Energy Leadership Award in 2009, the James Irvine Foundation Leadership Award in 2010, the US Green Building Council's Green Building Super Hero Award in 2010 and the 2013 Clean Energy and Empowerment Award from C3E.
Tim Sears
GRID Alternatives, P.E., Co-Founder and Chief Operations Officer
Tim Sears has shared with Erica Mackie numerous leadership awards for this work, and in 2014 was honored by the White House as a "Champion of Change" for Solar Deployment. Mr. Sears is a graduate of Stanford University with a degree in Civil and Environmental Engineering, and before starting GRID Alternatives managed consulting teams of engineers providing comprehensive energy efficiency retrofit recommendations and construction management of projects totaling over $3 million.
Erika Symmonds
GRID Alternatives, Vice President of Workforce Development & Service-Learning
Erika Symmonds helped launch GRID's new workforce initiatives and ensure that solar career opportunities are accessible. She helped develop a resume bank to connect hiring solar companies with experienced job seekers, organized the first-ever solar job fair at Solar Power International, and improved GRID's job placement tracking efforts. Ms. Symmonds came to GRID from Green City Force, a New York-based nonprofit she co-founded to connect youth of low-income backgrounds to opportunities in the green economy.
Tim Willink
GRID Alternatives, Director of Tribal Programs
Tim Willink joined GRID in 2014 to lead its new National Tribal Solar Program. Mr. Willink earned his B.A. in economics from Cornell University and worked as a lobbyist for the Navajo Nation Washington Office representing the tribe in economic development and education. A Navajo from Pueblo Pintado, New Mexico, Mr. Willink has a deep understanding of energy issues on tribal lands, and aims to partner with tribes on both residential and commercial projects in order to bring solar to tribal communities across the country.
THANK YOU TO OUR EVENT SPONSORS!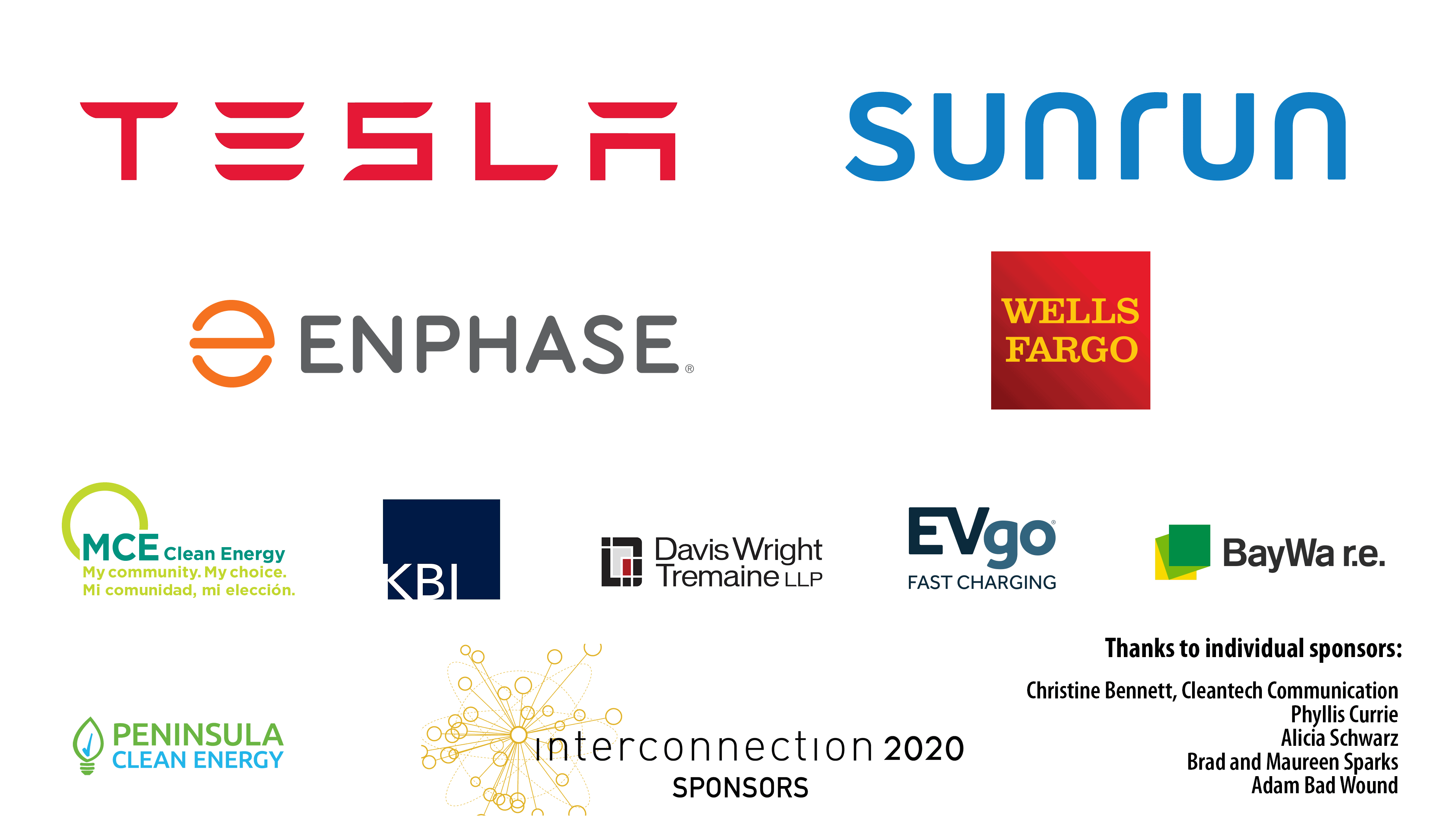 Thank you to all of our Interconnection 2020 sponsors! You are powering clean, renewable energy for everyone.