Carole Bernard recently joined our HQ team as the Vice President of Communications. We are excited to have her here, and welcome her expertise and guidance for our growing Communications departments all across GRID. 
Carole is originally from Boston, where her career started as a speechwriter for the Mayor of Boston and as the Director of Public Information for Action for Boston Community Development, Inc., a large anti-poverty agency. Since then, she has served as the Director of Communications at the National Minority AIDS Council and the Sickle Cell Disease Association of America, Inc. She most recently served as the CEO of the Amara Legal Center, where she addressed human trafficking through a racial justice lens.
Carole has always been passionate about strengthening and empowering individuals and communities. And she is excited to bring her 20+ years of nonprofit management experience in strategic communications to GRID from her home in Maryland.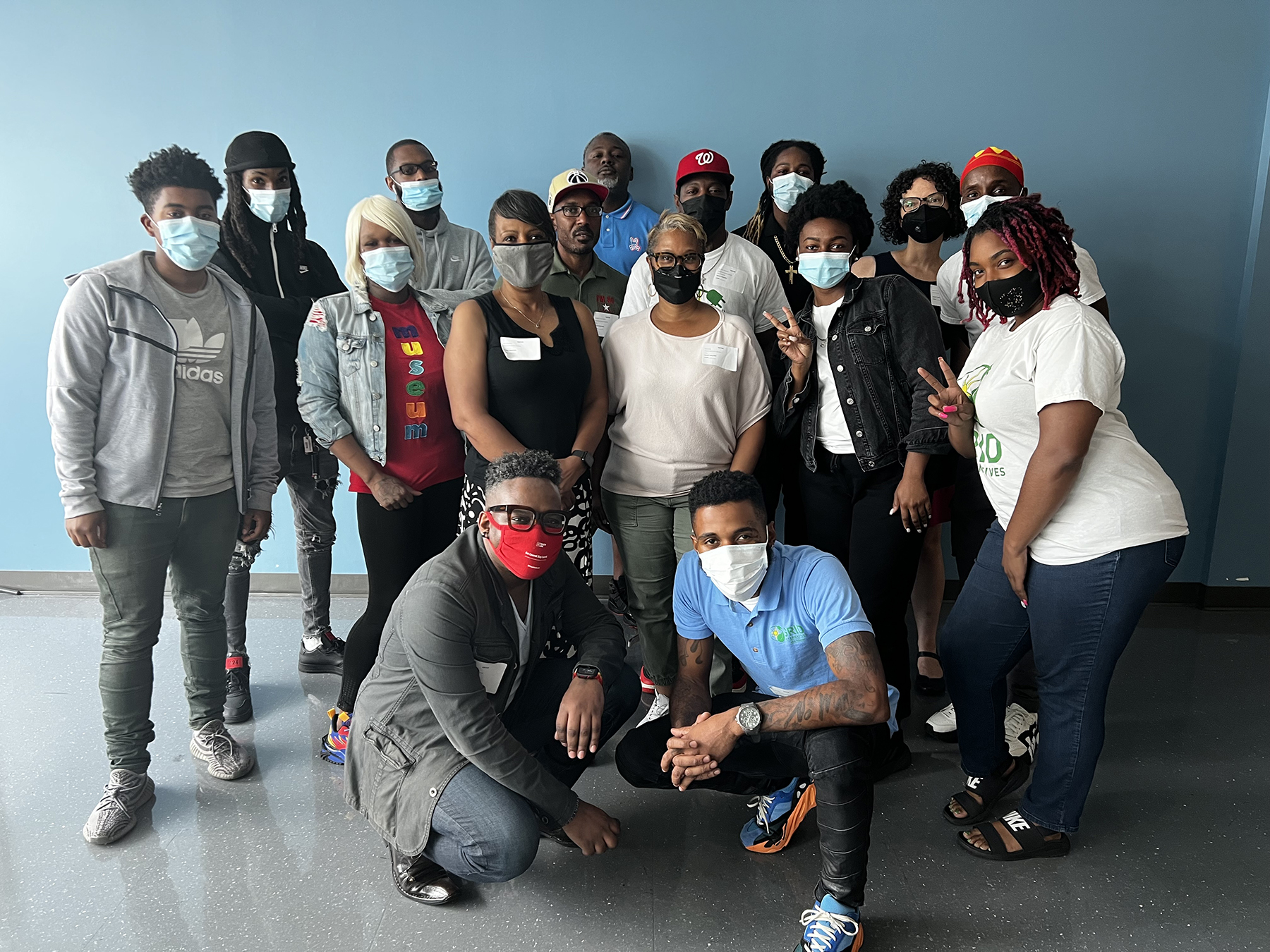 In her first week at GRID, Carole visited our Mid-Atlantic team's Solar Works DC cohort to meet the trainees and to learn about their goals and what they've learned in the program. "Many thanks to Elijah, Dawn, Danny, and Andie, for welcoming me to the MIDA office and introducing me to the staff," says Carole. "It was the perfect way to end my first week at GRID! It also was wonderful to meet the DC residents who have been trained and to hear their stories and the impact that GRID's training has had on their lives and their future opportunities. It was inspiring!"
3 Questions for Carole
What brought you to GRID Alternatives? 
I have a passion for social justice and a commitment to being an agent of change. GRID's mission and work is critical to addressing climate injustice and changing the environmental landscape for individuals and communities. GRID's focus on EID values underscores its dedication to equity internally for employees and for the individuals and communities it serves. All of this resonated with me, and I wanted to be a part of the GRID to join in this effort and to help tell the GRID story, uplift communities, and amplify the voices of folx who have been historically left out of the climate justice movement.
What do you look forward to in your time here? 
I am looking forward to meeting as many of the GRID staff as possible and learning, brainstorming, and collaborating! I am also really excited to work with the communications team, the regional offices, and departments to develop a comprehensive strategic communications plan that supports GRID's work and its staff, engages new audiences, educates the general public about renewable energy, centers the individuals and communities it serves, and increases opportunities for awareness campaigns, media placement, storytelling, fundraising and policy. So many great stories to share about GRID, and I can't wait!
Can you share some fun facts about yourself? 
I have a 22-year-old son who is the light of my life.
I have a beautiful black kitty named Brady
I love playing the piano, drawing, and writing.
My favorite dessert is pecan pie (with vanilla ice cream!)