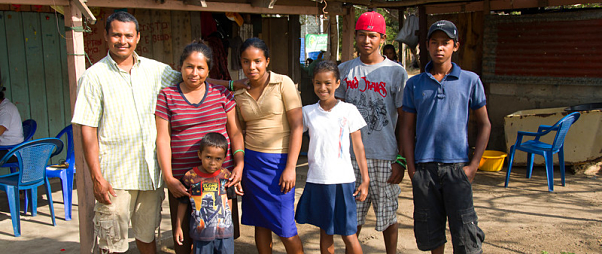 The communities of El Islote, Terron Colorado and Manares are located close to one another in the Isla Zapatera area, which is located on Lake Nicaragua, in the department of Granada, municipality of Nandaime. These communities are difficult to reach and only accessible by boat. From the larger cities of Masaya or Granada, one must take a bus or car to the smaller town of Playa el Menco, where it is then required to take a 15-20 minute boat ride to arrive to each of these communities. Many families have their own small boat and use it to move from their island to other nearby sites, which is part of their daily activities. Due to the location of these communities on small islands and remote peninsulas, and the difficulty in reaching them, these communities lack access to the national electric grid. Families must rely on the use of candles, kerosene lamps, and battery lamps for lighting at night and to do their daily activities.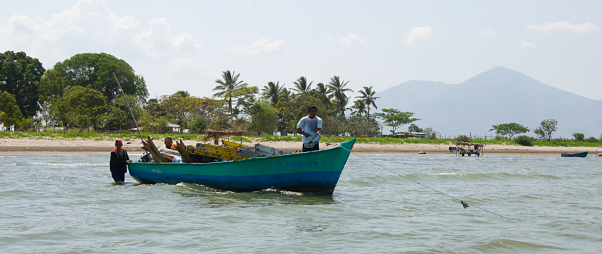 The majority of people who live in these communities are involved in fishing activities, and others earn an income by transporting people by boat to the nearest cities of Granada, Nandaime, and Rivas on a daily basis. There is a multi-grade primary school in each of these communities, and GRID Alternatives has supported the installation of solar systems on schools in El Islote, Terron Colorado, and two other nearby communities. Solar has allowed schools to develop a more dynamic learning curriculum, through the use of new educational technologies. With the installation of solar home systems, 13 families now have access to clean, reliable electricity in their homes, providing families with safer, higher quality lighting for reading and studying at night, and the ability to charge cell phones and plug in other electric appliances that can give families better access to news, entertainment, and income generating opportunities.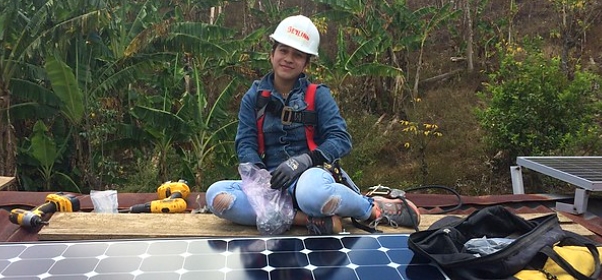 Six volunteers from Nicaragua traveled with GRID to the communities of El Islote, Terron Colorado and Manares on Zapatera Island to install the 13 solar systems from start-to-finish, gaining hands-on experience in solar installation, and building their skills and resumes to enter the growing solar industry in Nicaragua.