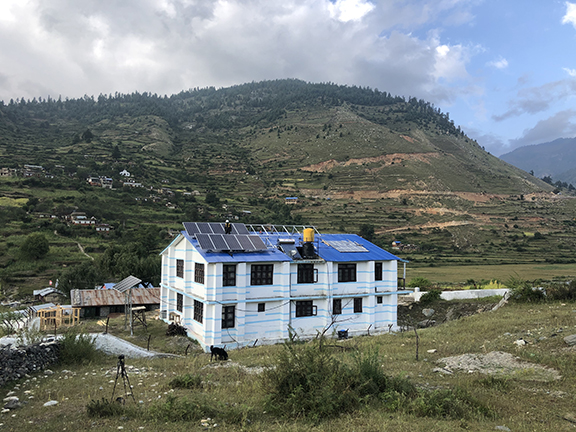 The Pandu Gupha Health Post (PGHP) is a health clinic and birthing center located in the village of Pandu Gupha in the remote Kanakasundari Rural Municipality of Nepal's Jumla District that serves approximately 2,000 households and approximately 10,000 residents from surrounding communities. While the PGHP is equipped with a full staff and a host of electric medical devices and diagnostic equipment, it currently lacks a reliable source of electricity to power the facility. Women coming to the health post with their young babies or to give birth, for example, must bring firewood with them to heat the facility in the winter, as there is not sufficient electricity to power the warming beds. With solar, the clinic is now able to power lights, an X-Ray machine and equipment used in baby delivery including a baby warmer, peri light and vacuum pump. With the Jumla District Headquarters' central medical facility located a 3-hour drive away, the ability of PGHP to reliably provide quality medical care is imperative in ensuring that families from the surrounding remote villages have access to the health and safety services they need.
In September 2020, GRID Alternatives and Nepali partner Gham Power installed a battery-based, off-grid solar 5.9 kW solar system at the PGHP, giving the facility the ability to generate its own electricity for years to come. With access to clean, reliable electricity, the staff at PGHP will be able to power quality lighting and fully utilize their medical and diagnostic equipment, vaccine refrigeration, and warming beds for newborn babies, to provide thousands of residents with 24-hour quality medical services for common diseases, physical injuries, and maternal and child healthcare.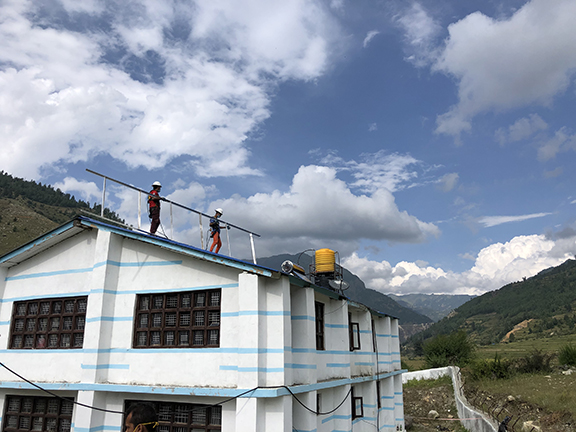 During the week-long trip to Nepal, participants will be immersed in the remote Kanakasundari community, staying in the community and working alongside GRID staff and partners to assemble and install the solar system from start-to-finish. Participants will learn about the community and the Nepalese culture, and interact personally with families and community members. Before and after the project, participants will have the opportunity to explore some of the region, experiencing Nepali traditions and seeing important cultural sites in both Jumla and Nepal's capital, Kathmandu.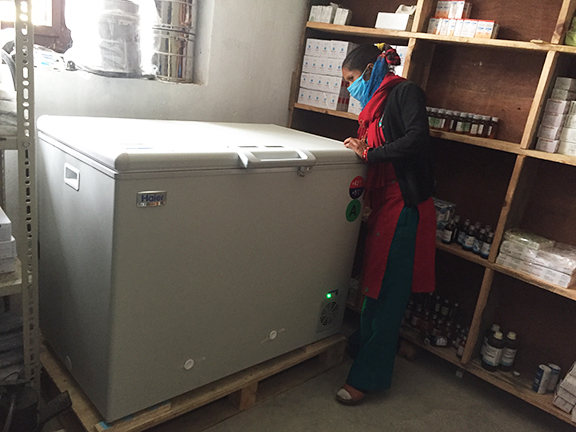 Project Dates: September 14-16, 2020
Location: Pandu Gupha, Jumla, Nepal
See photos of the solar installation here:
Thank you EKOenergy for supporting this project.