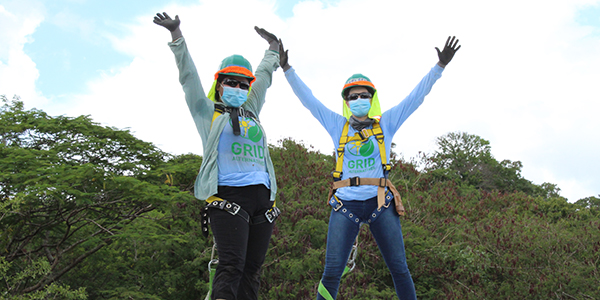 The community of Totumblita, consisting of 19 homes and 180 inhabitants, is tucked in a corner of the department of Matagalpa in Nicaragua. The only road leading to the community is in disrepair, making the community virtually inaccessible during the rainy season. There is no grid electricity here and the community has made do with candles, kerosene lamps and flashlights to light their homes.  Kerosene lamps are not only expensive but also dangerous for indoor use. They are a fire hazard and emit fumes that can cause chronic respiratory illnesses like asthma. Families here also lack access to a potable water source near their homes, which means that women walk with buckets every day to collect water for daily use.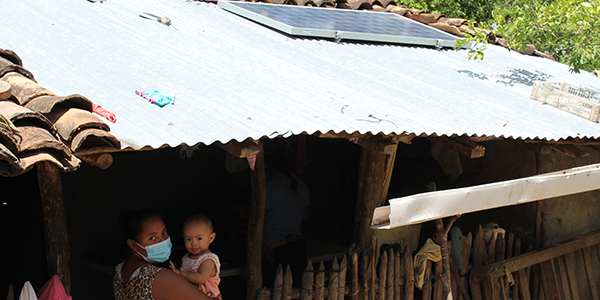 The majority of the residents in Totumblita live off the land, growing beans, corn and wheat in this very arid part of the region. Some residents commute to the nearby town of Dario and work as a door-to-door salespeople selling housewares, small gadgets and cleaning supplies. Neither occupation provides much income for the average family.  In 2015, GRID Alternatives installed a solar system in the only school in the community which teaches children up to 6th grade. This brought a source of power to the community for the first time.
In October, 2021 GRID installed 12 solar home systems for families in Totumblita, bringing the benefits of clean reliable electricity directly to families so they can have high-quality lighting for evening reading and studying, use basic kitchen appliances and charge electronic devices. With these systems, families will have better access to news, communication, entertainment, and income-generating opportunities.  View photos from the project installation here.