Located in the municipality of Tecate, Juntas de Neji covers an area of 11,590 hectares and is home to 140 residents, 90 of which belong to the Kumeyaay nation, making Juntas de Neji the northernmost indigenous community of Mexico. Although Juntas de Neji is relatively close to larger towns like Tecate and Tijuana, grid electricity has never been extended to their community.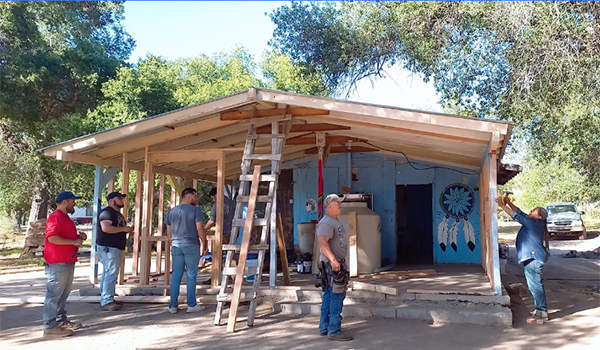 Escuela Meskuich is a small school that teaches Kumeyaay tradition and language to community children and visitors. This school hosts groups of people interested in learning about the Kumeyaay language, cuisine, plants, land, pottery, and basketry.
In September 2023, GRID's team in Mexico and international travelers installed solar electricity at the school to power lights and small appliances. Solar will benefit the community's efforts to preserve the Kumeyaay language and culture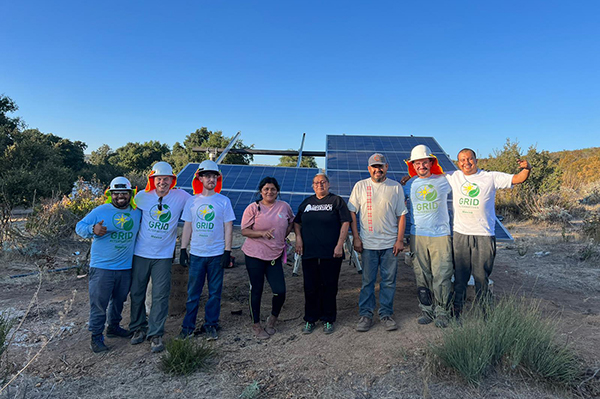 Yolanda Meza (or Yolanda Meskuich because her original last name was changed as a result of colonization) is the head of the Meskuich ranch in this traditional and ancestral land of the Kumeyaay, she has 4 children and 13 grandchildren, and they all live at the same ranch. Yolanda, along with other Kumeyaay grandmothers, are cultural bearers and one of the few Native speakers of the Tipaii (learn more about Yolanda and the language here). 
Since 2011, Yolanda, alongside her family and her community, has been working on preserving her culture, teaching the Kumeyaay language, and bringing in various traditional instructors to teach different cultural subjects at what she calls "La Escuelita" or "La Escuela Meskuich".The school will impact her grandchildren and the children from her community.
With solar, the school can power its Internet equipment at any time, power three monitors and computers, and power fans for good ventilation during the summer or on hot nights. Solar can increase food preservation, power appliances for workshops and classes, and provide lighting so community members can keep activities going after the sun is down.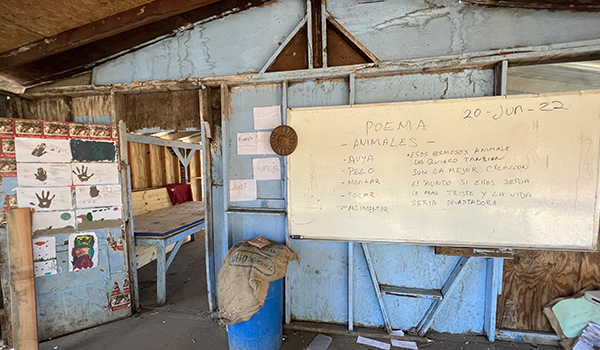 In 2021 - 2022, La Escuelita was awarded a government grant from CONAFE (The National Commission for the Promotion of Education) to be a rural education center for children and adults in the community, allowing her to make renovations to the space.