Bank of America, one of the world's leading financial institutions, is actively committed to making a positive impact in communities across the country. Through its partnership with GRID Alternatives, a nonprofit organization dedicated to expanding solar access to underserved communities, Bank of America recently participated in two workdays in National City, CA and San Jose, CA. These events not only brought renewable energy to deserving families but also made significant contributions to carbon offset, client savings, and the environment.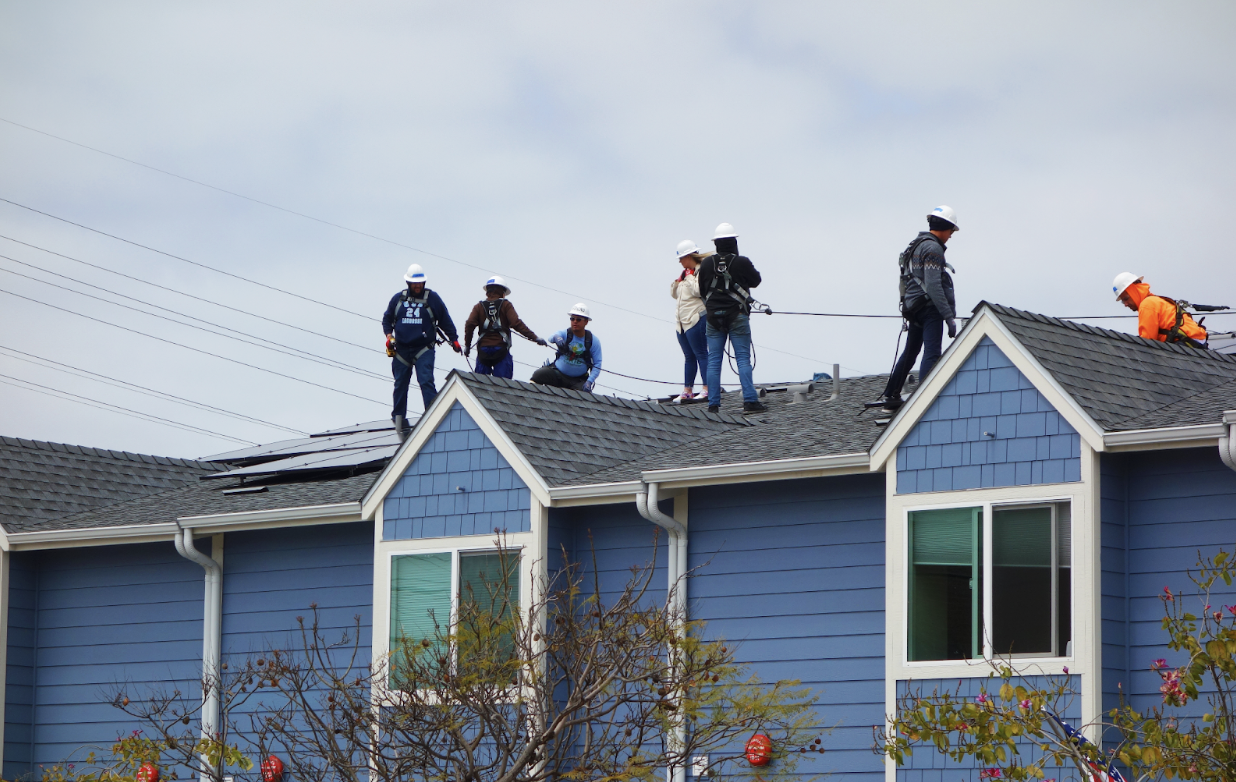 On April 13, 2023, Bank of America volunteers spent the day working with GRID Alternatives to install a 2.84 kW DC solar system on a family home in National City, California. The installation comprises eight solar panels and totals 48.06 tons of carbon offsets - a substantial reduction in carbon emissions that will contribute to the fight against climate change. 
Equivalent to planting 1,118 trees, the installation contributes to the overall well-being of the environment, fostering a cleaner and healthier neighborhood for everyone.
The financial benefits for the client are also significant. Over the system's lifetime, the family is projected to save approximately $3,363.19 on their energy bills. These savings can empower the family to allocate resources to other crucial needs, further strengthening the local economy. 
During the Bay Area workday held on April 19, 2023, in San Jose, California, Bank of America volunteers helped install a solar system with 11 solar panels that can generate 3.47 kW DC of clean, renewable electricity. The carbon offset achieved through this project is 53.08 tons, and the environmental impact is equivalent to planting 1,235 trees. This reduction in greenhouse gas emissions plays a vital role in helping to combat climate change and preserving the planet for future generations. Over the system's lifetime, the family is estimated to save a staggering $26,518.37 on their energy bills. These savings empower the family to allocate resources to other essential needs, contributing to their financial stability and quality of life.
The statistics from these two workdays speak volumes: a total carbon offset of 101.14 tons and estimated client savings of $29,881.
GRID Alternatives will continue to partner with Bank of America through its recently renewed investment in the SolarCorps Fellowship program. This long-standing partnership demonstrates the collective commitment to creating positive change in communities by providing access to sustainable and affordable energy solutions. 
The recent workdays in National City and San Jose showcased the tangible impact that can be achieved when organizations come together to address pressing environmental and social challenges.