Minnijean Brown-Trickey
Minnijean Brown-Trickey was a member of the Little Rock Nine, who integrated Little Rock Central High School after the Brown v. Board of Education decision in 1957. The Little Rock Nine experienced an intense amount of verbal and physical harassment at school and at home. Eventually, President Eisenhower sent 1,200 U.S. paratroopers to assist the Little Rock Nine in entering the school. Brown-Trickey likes to encourage young people to never feel powerless, saying that with organizing and perseverance "you can make Presidents act." 
Now in her 80's, Brown-Trickey is an anti-racist educator and environmental campaigner. As a social activist, Brown-Trickey has worked on behalf of peacemaking, environmental issues, developing youth leadership, diversity education and training, cross-cultural communication, and gender and social justice advocacy. 
"You can take your work really seriously without taking yourself seriously. Being an activist is hard, but it can be done with joy. It must be done with joy."


- Minnijean Brown-Trickey
MaVynee Oshun Betsch "The Beach Lady"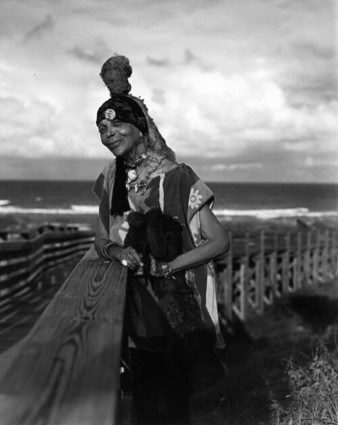 MaVynee Oshun Betsch, known as "The Beach Lady" was born in 1935, is best known for her conservation efforts preserving the American Beach near Jacksonville, Florida, a safe vacation spot for Black people during the Jim Crow era. Betsch's great-grandfather, A.L. Lewis, President of the Afro-American Life Insurance Company and self-made millionaire, founded the American Beach in 1935, to be a vacation spot and safe-haven for African Americans. The beach was founded the same year that MyVynee Betsch was born. 
After a successful singing career in Europe, Betsch moved back to American Beach, and became a fierce environmental activist and preservationist. She gave away her inheritance to a myriad of environmental causes, and conducted tours to preserve the history of American Beach. Betsch passed away in 2005, and was posthumously honored as an Unsung Hero of Compassion by the Dalai Lama. A museum preserving the legacy of American Beach opened in 2014, bringing one of Betsch's dreams to life.
"Hello, This is the Beach Lady. If you're getting this message, it may be because I have turned into a butterfly and floated out over the sand dune."




~ Mavynee's Betsch's answering machine
Dr. Benjamin Chavis Jr.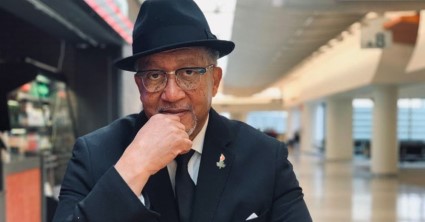 Dr. Benjamin Chavis Jr. was born and raised in Oxford, North Carolina in 1948. As a child he desegregated his public library, and as a young man he worked in the civil rights movement, leading a march in 1970 to the state capital in protest after three white men were acquitted after murdering Henry D. Marrow, an African-American army veteran.
In January of 1971, a 23-year-old Chavis joined students in Wilmington, North Carolina organizing against discrimination at their high school. Racial unrest followed as white supremacists used terror tactics to silence the activists. Police scapegoated and wrongfully arrested the Wilmington 10 for a grocery store fire. As the oldest, Chavis received the longest sentence.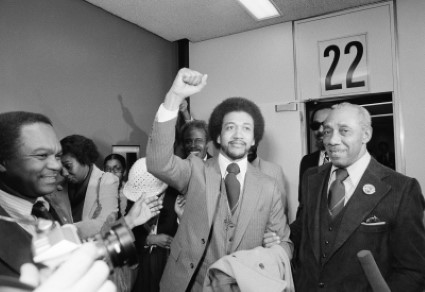 In the early 1980's, North Carolina disposed of toxic soil, contaminated with PCBs (polychlorinated biphenyls), in the predominantly Black community of Warren County. Chavis joined protests against the creation of the Warren County landfill; a fight widely credited as the birth of the environmental justice movement in America. It was during these protests that Chavis coined the phrase "Environmental Racism".
In 1986, he published: Toxic Waste and Race in the United States of America, which statistically revealed the correlation between race and the location of toxic waste throughout the United States. Chavis is considered the "father of the post-modern environmental justice movement" that has steadily grown throughout the world since the early 1980s.
"The issue of environmental racism is an issue of life and death."




- Dr. Benjamin Chavis Jr.
Leah Thomas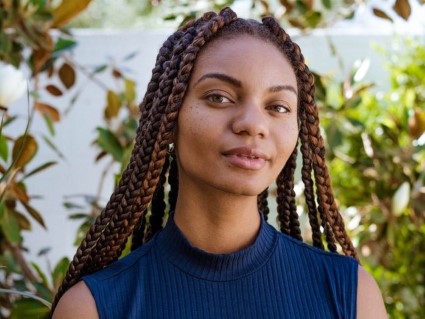 Leah Thomas is a writer, author, podcaster, and environmental justice advocate. The shooting of Michael Brown energized her to bring an anti-racist focus to her environmentalist work. 
"That's when I really got interested in environmental justice, just wishing that people like the people in the community of Ferguson, could have access to the same thing that I had access to, to be able to find healing in nature and to have a safe environment."
Thomas created the Intersectional Environmentalist Pledge to bring together "an inclusive version of environmentalism that advocates for both the protection of people and the planet". She is the author of the book, The Intersectional Environmentalist, and founder of @intersectionalenvironmentalist, a resource hub that advocates for inclusivity within environmental education movements. 
"As a Black environmentalist, I find it impossible to separate my Blackness from my advocacy for our home planet."




- Leah Thomas
Theaster Gates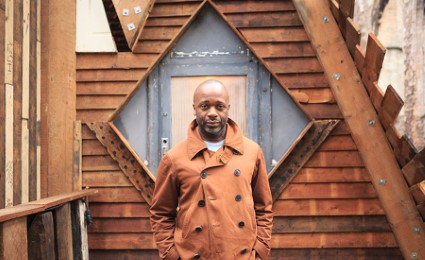 Theaster Gates was born and raised on the West Side of Chicago. He graduated from Iowa State University in 1996 with degrees in Urban Planning and Ceramics. As a master of repurposing, recycling, upcycling, and redeveloping, Gates has perfectly married his two passions, art and urban planning, throughout his career. He reinvents discarded objects and buildings to enrich his community, and to paint pictures of racial injustices in America. 
Gates' fire hose art series is a perfect example of his ability to repurpose discarded objects, turning them into powerful, haunting, beautiful works of art. The works allude to civil rights struggles - hoses being turned on protestors by police in Birmingham, Alabama, and the burning of Black churches.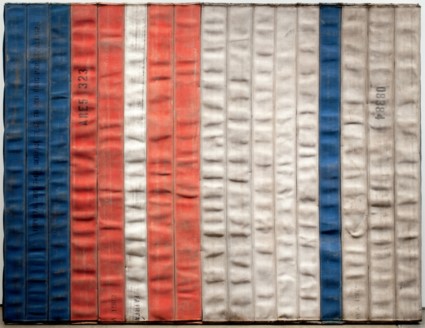 In 2009, Gates founded the Rebuild Foundation, a nonprofit focused on cultural-driven redevelopment and affordable space initiatives in South Side Chicago, transforming vacant buildings into beautiful cultural spaces. Gates combines his backgrounds in urban planning and art to bring richness to underserved neighborhoods, while preserving their history. 
"It's not really about the material. It's about our capacity to shape things."




- Theaster Gates