This Earth Month, we're celebrating Earth Heroes making the world a better place through their dedication to renewable energy access!
Delfina Albañez, GRID's International Program
Delfina is from the community of Santa Catarina, Mexico, a Pa'Ipai community where GRID will be installing solar in a couple of months. As a community leader, she has been organizing the people in her community for the solar project.
"Pues bueno ya es una realidad después de un año en el pueblito Pa Ipai. Hoy recibimos los primeros paneles solares, ya los ranchitos y casas sin luz la tendrán. Ya casi ya casi - gracias GRID!"
"I'm excited that this is finally happening! After a hard year, we got the first solar modules arriving in our little Pa'lpai town. Now small ranches and houses without electricity will get power! We're almost there! Thanks!"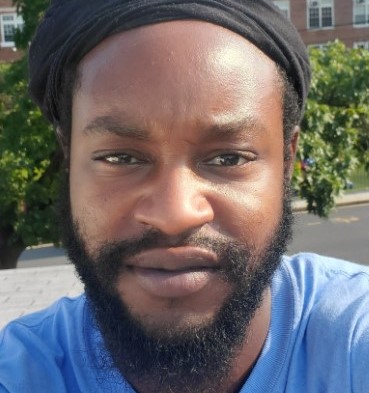 TaJuan Peach, GRID Mid-Atlantic
TaJuan Peach, a Residential Solar Installer with GRID Mid-Atlantic, came to GRID through Solar Works DC, GRID Mid-Atlantic's 12-week hands-on solar training program. His passion for GRID's mission and the communities GRID serves is an inspiration to everyone.
"As I'm doing this work for the community, I feel like I'm planting more trees, I'm putting more clean energy into people's homes. I'm really enjoying that. I'm really enjoying the mission, and being a helping hand to Mother Earth. For me, it's about trying to turn back the clock. Every solar panel I put up is like a tree being planted."
Michael Dela Pena, GRID Headquarters
Michael is GRID's Construction Training Manager, making sure we meet training standards across the organization. An OSHA instructor, Michael also works every day to keep staff and communities safe, developing the safety program for SOMAH, and serving on GRID's COVID-19 Task Force.
"I'll tell you the moment that made me continue down this path. I did this install in Oakland, and the client came out in a wheelchair, someone who wants to have a normal life and solar is an opportunity to give him that life. I knew that my work was doing something good. I stood on the roof and saw the cityscape and thought, this is where my energy should be spent. Somebody in the community is going to benefit from it. That's why I work seven days a week. I'm changing some lives."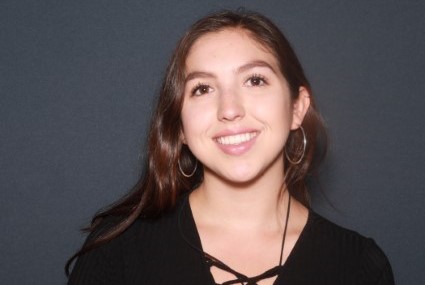 Aurora Semanduras, GRID Los Angeles
Aurora, Greater Los Angeles Multifamily Project Management Fellow, is a native of the city of Tijuana in northern Mexico who recently completed her education in both her home country and Seattle. Now, she works with the Los Angeles office of GRID to plan and complete commercial solar installations as well as storage projects, vehicle charging, and more. As she does this work, she utilizes an understanding of how energy issues cut across traditional fields and cross borders. Best of all, her SolarCorps term with GLA is positioning her for a career that will let her wield her skills for global good and translate her perspective into lasting change.
"I feel like growing up in a border city gave me perspective; climate change can be tackled through many approaches, and we can't have climate justice without justice across societies."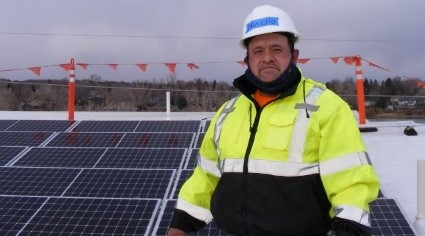 Alfonso Carrillo, GRID Colorado
Alfonso is a recent GRID Colorado IBT 200 trainee graduate. Now, he is working full-time for a for-profit solar installation company.
"It is hard, fast-paced work, and I love it!. But most satisfying is the fact that I came fully prepared from GRID IBT and hit the road running! We have a lot of work, and I cannot be more proud and satisfied that I'm being a part of the change this ONLY EARTH of Us needs, an immediate and radical change to renewable, non-polluting energy."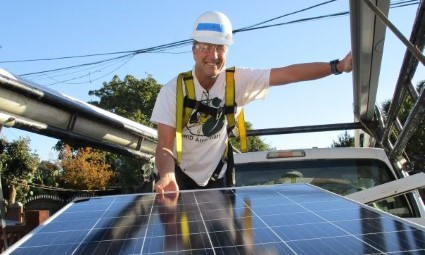 Darin Layman, GRID Bay Area
Darin is a GRID member, volunteer, and a GRID Twitter enthusiast. Darin has volunteered 170 hours over 11 years installing solar systems with GRID Bay Area. He currently works full-time on electric and solar projects.
"When I was at my first install in Richmond 10 years ago someone asked me why I was there. I said I want to install solar on every roof."