Rose All Runner was born on the Picuris Pueblo high in the mountains of northern New Mexico, as were her parents more than 100 years ago. "There was a [water] pump in the village, and in the winter it would freeze," she remembered, sitting at her dining table next to a cozy fire in her wood-burning stove. "We had to haul water from the river. No lights, no water, no electricity, no bathroom."
Times are different up here now—there is electricity and running water both—but much of the community continues to face economic challenges, and utility bills in this harsh climate are a burden for many families, including Ms. All Runner's. That's why she is so excited to be the first of the Pueblo to receive a solar installation through GRID Alternatives' national Tribal Program.
The grid-tied installation is part of a demonstration project, funded by a grant from the All Points North Foundation (APNF), to model sustainable energy development in Native American communities. The pilot includes solar installations for three families integrated with hands-on job training for up to 30 local tribal members in three different communities. The project is not only providing participants with solar workforce training they couldn't otherwise get locally, but will also help the region gain the local workforce resources needed for the long-term growth and development of the region's solar economy.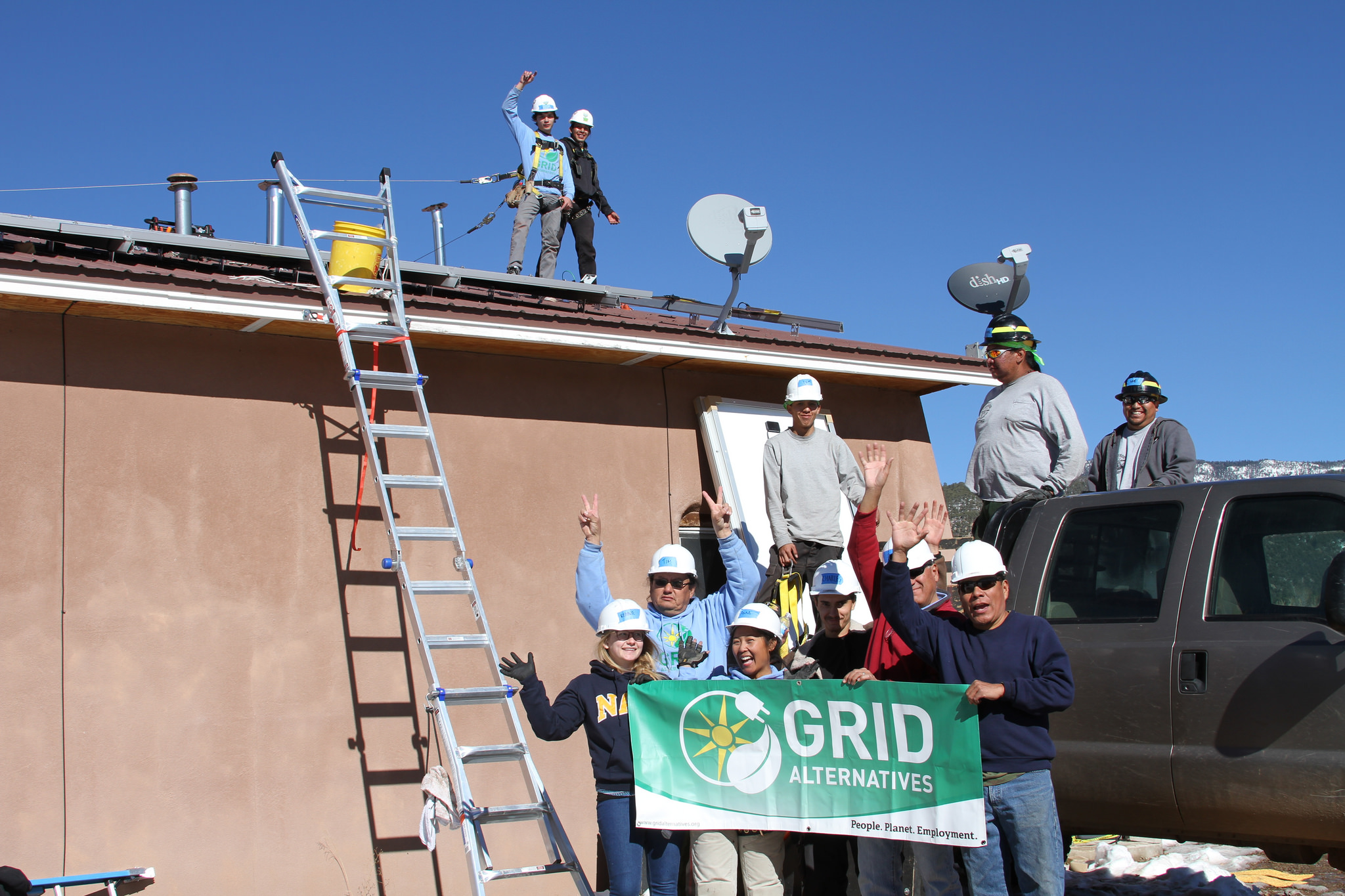 "We are proud to support the important work that GRID Alternatives is undertaking to bring the benefits of solar energy and on-site job training to these three Native American communities," said Laura Staich, executive director of APNF. "This pilot serves as an example of how tribal nations are adopting solar to reduce energy costs, gain employment training opportunities, improve quality of life for tribal members and strengthen their communities."
The Picuris tribe, along with its housing authority, has big aspirations for solar PV in its community, and this demonstration project was a big step towards its goals of future solar projects. The tribe has already installed a solar electric system on its firehouse, and Forestry and Fire Director Luther Martinez welcomed the chance to increase his solar installation skills. "Picuris Pueblo is an isolated community, so we have to just use what we have got," he said. "If anything breaks we will now have some knowledge on how to fix it."
Mr. Martinez was one of six local volunteers who participated in the project, gaining skills they can use for future projects and employment opportunities. The project also provided community education about solar, still a new technology here, helping residents understand how it works and the benefits it offers.
A big thank you to All Points North Foundation, the Picuris Pueblo and Jorge Ramirez of the Northern Pueblos Housing Authority for making this installation possible. Check out more photos here.